Master of Business Administration
Why choose Herts?
Complete your MBA in one year by studying full-time at the University of Hertfordshire.
Start your transformational journey to change the way you think and work.
Engage with an innovative approach management learning and cutting-edge research which will challenge your assumptions about management practice.
This course is up for periodic review

This course is due to be renewed at a Periodic Review event which will be held on March 2024.

We anticipate that there will be further enhancements made to the course as a result of the Review.

Our website and printed literature will be updated following completion of the Periodic Review in order to provide applicants with further confirmed details on the following:

module titles
whether the modules are core or optional
the expected contact hours
how the course will be assessed
staff teaching on the course

Entry requirements and key information

An honours degree (at least 2:2 or equivalent) in any discipline, a degree equivalent professional qualification or appropriate work experience.

All students from non-majority English speaking countries require proof of English language proficiency. The following qualifications and grades will be considered:

| | |
| --- | --- |
| Institution code | H36 |
| School of study | Hertfordshire Business School |
| Course length | Full Time, 1 Years |
| Location | University of Hertfordshire, Hatfield |

Request information and updates

Get access to personalised content, tailored towards your interests:

Information on your favourite courses
Tips to help you through the application process
Blogs, vlogs and advice from current students
Employability

Careers

Our Master of Business Administration course is career changing.

We've embedded career development into every part of our postgraduate teaching. You'll also have access to our career coach. Boost your career with sessions on topics including personal branding, personal impact and difficult conversations. Our Business School careers team will invite you to join our vibrant alumni network and attend regular career-focused events.

Alumni success stories

See what some of our previous graduates have gone on to achieve and how their time at the university helped shaped their careers.

Work placement

At every stage, you'll have the opportunity to engage with business, learn through practical, work-based assignments and apply your knowledge in real-world settings in your role.

You'll also have the opportunity to undertake a six-month applied busines experience. This takes the form of a live business enterprise experience, where you'll set up and run your own business or social enterprise. While this supports your learning, you'll be encouraged to develop and explore your business ideas and apply it directly to your career aspirations.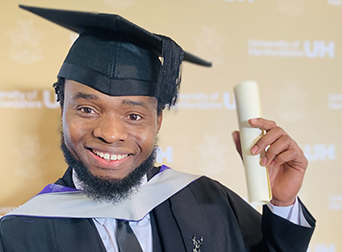 Alumni Stories
Jackson Cyprian
Meet Jackson, whose passion for digital marketing led him to the UK to study an MBA.
| | |
| --- | --- |
| Current job role | Freelance digital marketer and blogger |
| Year of graduation | 2022 |
| Course of study | MBA Digital Marketing |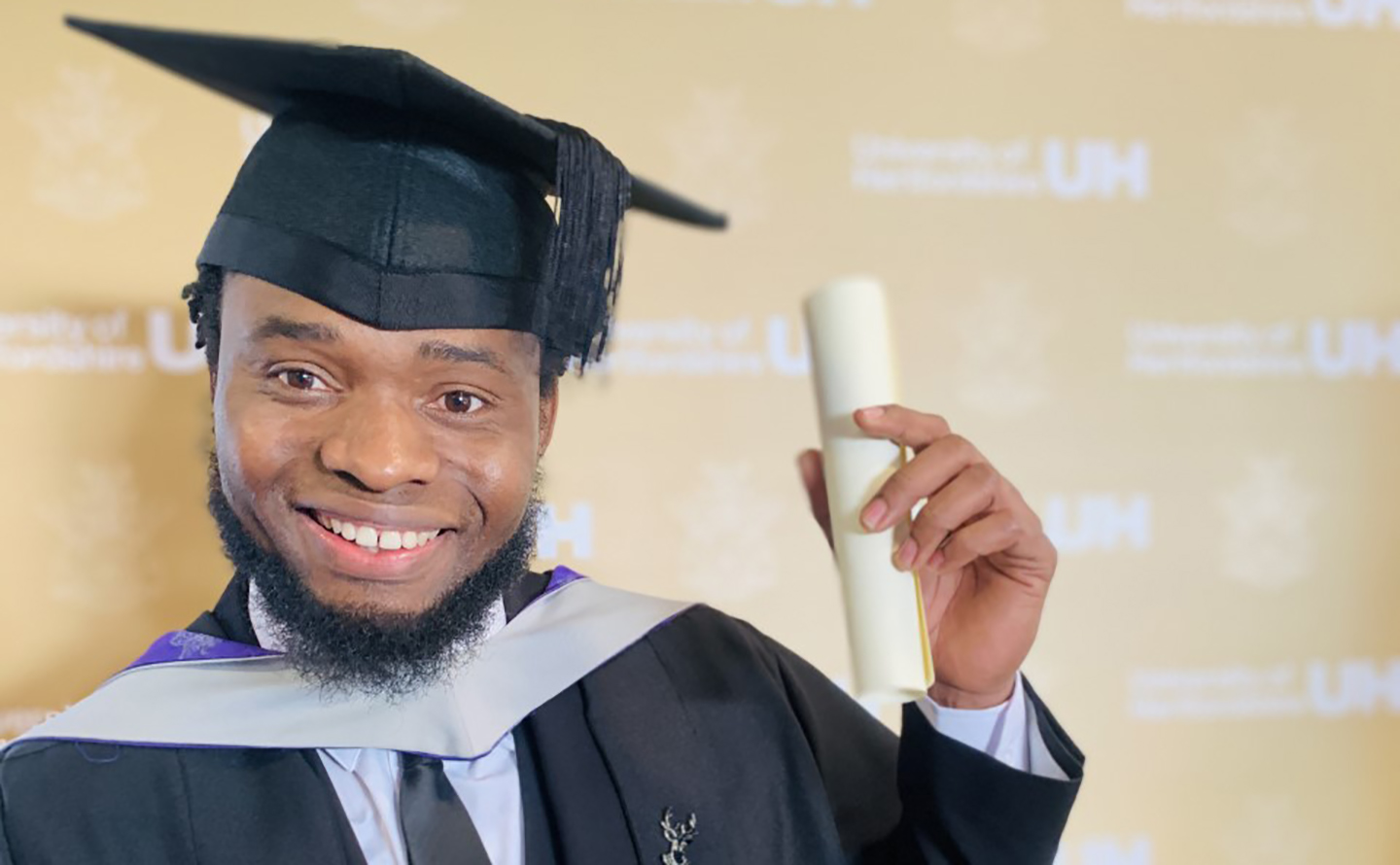 Challenged beyond my expectations
International student Jackson travelled from Nigeria to study the MBA in Digital Marketing. Jackson says, 'I love marketing, especially the digital aspect. My marketing blog Elitescontent provides industry news and insights to help businesses grow online. The MBA Digital Marketing course provided me with industry-focused knowledge that will help develop my career. I really enjoyed the blend of real-world case studies and thought-provoking assignments as they challenged me to stretch my thinking beyond my expectations.'
'I have loads of favourite memories from my studies at Herts, including interacting with my lecturers, especially after class. I enjoyed the fact that staff encouraged debate, allowing me to tell them my thoughts and then discuss other ideas in a way that provided new insights.'
'In addition, the Academic English for Business programme staff were amazing and gave me good advice when tackling assignments.'
'At Herts I have made friends and built good relationships with people that turned from strangers to partners. I became a student representative and got involved with student life and activities on campus. The party times, the groupwork meetings and collaboration with lots of people from diverse backgrounds and cultures has taught me some great lessons. I also liked living in London while studying.'
Thinking about undertaking an MBA?
'My advice for others who are thinking of doing an MBA is to stop thinking about it and start doing it! The MBA, especially at Herts, is a journey that is set to change your perspective and create huge opportunities for career advancement. Be open-minded when starting an MBA and choose a university like Herts that has a good support system to aid your personal learning and development.'
'To achieve my goals and keep abreast of current trends in the digital marketing space, I am always consuming new materials and ideas through videos, articles and by attending professional conferences and courses. I also make sure I keep active on social media, especially LinkedIn, where I can network with others.'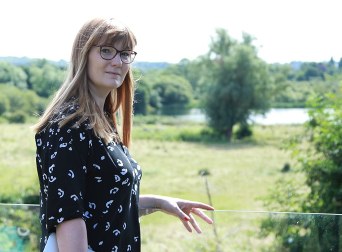 Alumni Stories
Charlotte Dennis
Meet Charlotte Dennis, a start-up business owner, who decided to pursue an MBA to ensure the success of her businesses.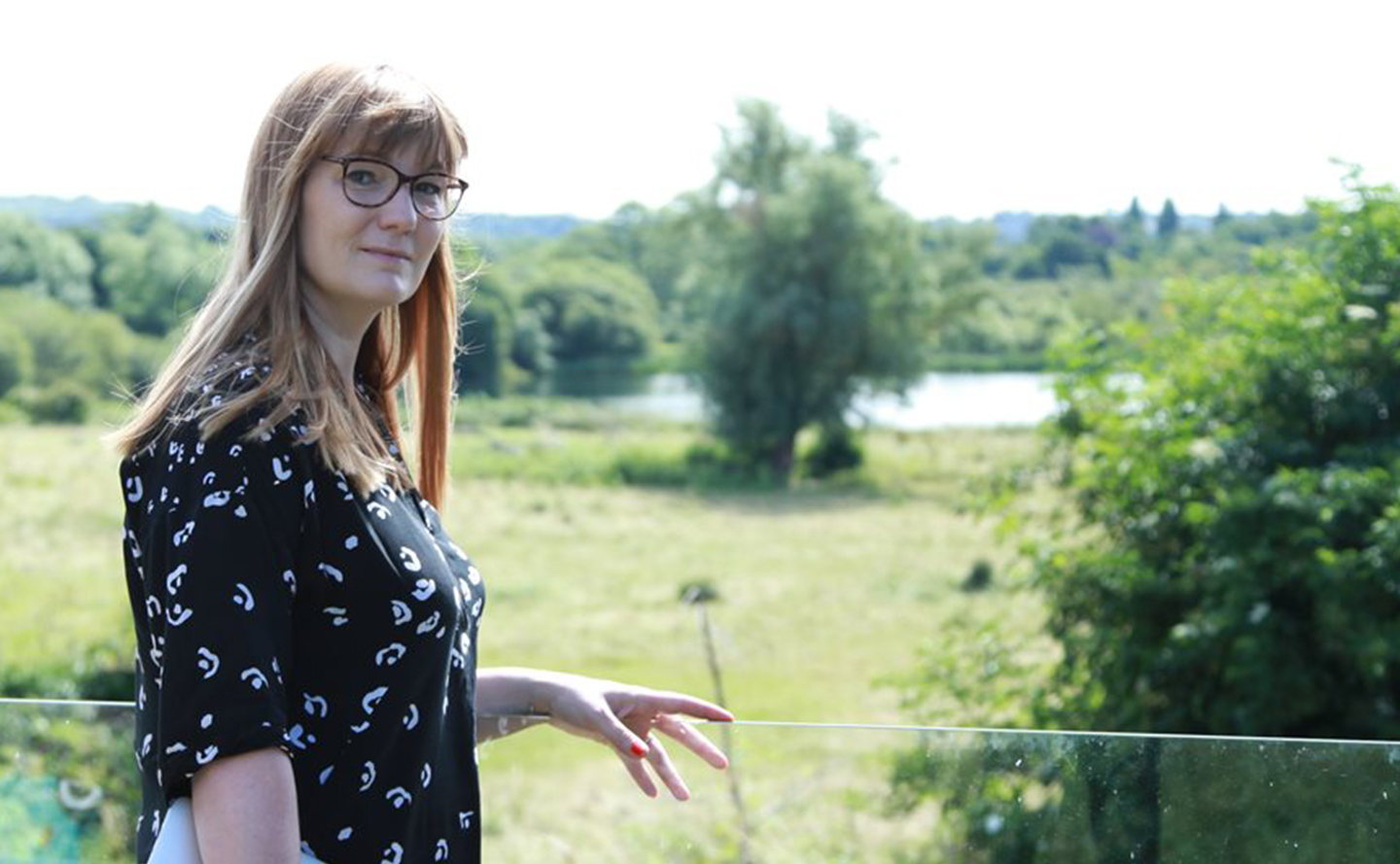 Ensuring start-up success
Charlotte had always been very business minded and enterprising but still wanted to understand how to build a successful business from the ground up. Prior to launching a start-up of her own, Charlotte had worked in the corporate world for major companies such as Coca-Cola, Walt Disney and Nike.
Her business knowledge and professional experience had an emphasis on large international corporations. But now a business owner herself, Charlotte became more interested in how to make a small start-up business a success and how to cultivate a lasting brand. Charlotte runs two businesses; Curious Consultancy, a strategic marketing consultancy firm and Brand You: Sport, a company built to support elite athletes as they prepare to transition out of elite sport.
As a mother of two small children, juggling a hectic work/life balance, Charlotte was looking to enhance her business skills to make her own business projects as solvent and viable as possible to provide greater security and stability for her family. She hoped that through achieving greater business success this would enable her to be self-sufficient and not dependent on a full-time corporate job that would give her less time with her family. However, she says, 'Strangely I've never been busier, but I am more fulfilled and somehow the plate spinning works.'
University experience
Charlotte says she decided to study an MBA at Herts as 'the MBA was always an intriguing proposition for me, I'd contemplated it on a number of occasions. I thought it would enable me to answer the questions I posed when I was in the corporate world, I felt it would give me more depth to my business knowledge and consultancy and additionally it was the ultimate insurance policy should I need to return to a full time corporate job, knowing how strong the MBA looks on your CV. It was a decision I never regretted, and a pathway I'm so thankful I took.'
Charlotte chose to study her MBA at Hertfordshire Business School due to its excellent teaching, rigorous educational programme and practical learning methods. Charlotte says, 'In addition to the taught learning, the Hertfordshire MBA also offered a programme that encouraged debate and prioritised application and social engagement. I learnt a lot from my cohort. My MBA weekends were always enlightening, engaging and intense in equal measure.'
Studying the MBA at Herts has provided Charlotte with a deeper and richer understanding of business in theory and in practice. She says, 'It has joined up all the dots and made sense of the things I'd learnt during my corporate career'. In addition to her academic experience Charlotte says the most valuable thing she has taken away from her experience are the friends she has made. She adds 'I met a collection of wonderful individuals, who made my three years of study the best experience possible. We were all from completely different backgrounds, yet we learnt, laughed and somehow managed to graduate together. We are now lifelong friends.'
The future
Looking ahead, Charlotte is determined to take what she has learnt and apply it to making her businesses successful but also recognises there is still much to learn. 'I always think I can be a better version of myself tomorrow than I was today. So, I am certain that this isn't the end of my academic journey.'.
'The Hertfordshire MBA also offered a programme that encouraged debate and prioritised application and social engagement. I learnt a lot from my cohort. My MBA weekends were always enlightening, engaging and intense in equal measure.'
About the course
Studying an MBA can transform the way you think and the way you work, change the way others see you and open up new leadership and management opportunities.
This full-time MBA enables you to develop the critical and reflective strategic leadership skills you need to succeed in an uncertain world, challenging your assumptions, cultivating flexible thinking, effective decision making and responsible management.
As a Hertfordshire MBA student, you'll be supported by first-class facilities, including our virtual learning environment, StudyNet, which provides access to other students, lecture notes and over 100,000 e-books and e-journals.
You'll also benefit from teaching and supervision by our expert research-active staff, several of whom are world leaders in their field and act as consultants with leading organisations such as Roche, Camelot and BDO Hayward.
Why choose this course?
Our Postgraduate studies are sector leading amongst over 100 Higher Education Institutions in the UK as evidenced by our extraordinary achievement:
2nd overall in the Postgraduate Taught Experience Survey (PTES) out of 101 institutions (Advance HE, 2023)
1st for Skills Development, 2nd for Support, Resources, Community and Assessment (Advance HE, 2023)
Make a powerful difference to your organisation by developing a strategic, global outlook and experience of everything from accounting to marketing.
Earn a highly respected Master of Business Administration (MBA) to support your future career opportunities
Take a life-changing professional journey and expand your mind, skills, career potential and professional network.
Challenge your assumptions and gain a critical, reflexive approach to strategic leadership and management.
Focus on industry best practice and live consultancy, underpinned by cutting-edge research.
Business and Management Studies ranked in the top 25% of UK universities for research impact (Research Excellence Framework, 2021).
What will I study?
Our teaching and learning methods ensure you are able to actively engage with your own development. You'll benefit from a blended learning approach which utilises web-based activities and reading, alongside simulations, reflective writing, discussions and live enterprise projects.
All of the teaching resources have been designed in a highly structured way and complementary way to take you progressively through business concepts and to give you confidence, enhance your skills and expertise when completing specific tasks.
A participative style is used throughout to enable you to learn from your fellow students, as well as from teaching staff. Experiential learning is central to our teaching philosophy.
There is a considerable emphasis on the utilisation of theory and knowledge to make sense of your own and fellow participants' experiences at work. Case study material is widely used alongside case histories developed by fellow participants.
The MBA at the University of Hertfordshire has multiple pathways for student. These are offered subject to student numbers.
MBA
MBA (Human Resource Management)
MBA (Entrepreneurship)
MBA (Digital Marketing)
MBA (Finance)
MBA (Healthcare)
MBA (Public Services)
MBA (Sustainable Industries)
MBA (Data Analytics)
MBA (Project Management)
MBA (Management Consultancy)
MBA (Information Systems)
Further course information
| Course fact sheets | |
| --- | --- |
| Master of Business Administration | Download |
| Programme specifications | |
| --- | --- |
| Master of Business Administration | Download |
| Additional information | |
| --- | --- |
| Sandwich placement or study abroad year | n/a |
| Applications open to international and EU students | Yes |
Student experience
At the University of Hertfordshire, we want to make sure your time studying with us is as stress-free and rewarding as possible. We offer a range of support services including; student wellbeing, academic support, accommodation and childcare to ensure that you make the most of your time at Herts and can focus on studying and having fun.
Find out about how we support our students
You can also read our student blogs to find out about life at Herts.
Funding and fees

Other financial support

Find out more about other financial support available to UK and EU students

Fees 2023

UK Students

Full time

£14100 for the 2023/2024 academic year

EU Students

Full time

£16950 for the 2023/2024 academic year

International Students

Full time

£16950 for the 2023/2024 academic year

Fees 2024

UK Students

Full time

£14805 for the 2024/2025 academic year

EU Students

Full time

£17950 for the 2024/2025 academic year

International Students

Full time

£17950 for the 2024/2025 academic year

*Tuition fees are charged annually. The fees quoted above are for the specified year(s) only. Fees may be higher in future years, for both new and continuing students. Please see the University's Fees and Finance Policy (and in particular the section headed "When tuition fees change"), for further information about when and by how much the University may increase its fees for future years.

View detailed information about tuition fees

Living costs / accommodation

The University of Hertfordshire offers a great choice of student accommodation, on campus or nearby in the local area, to suit every student budget.

View detailed information about our accommodation

How to apply