MA Art Therapy
Why choose Herts?
Industry accreditation and reputation: The art therapy programme at Herts is internationally recognised and has been at the forefront of the profession for 50 years. This course is approved by The Health and Care Professions Council (HCPC). This means, you'll be eligible to apply for registration with HCPC when you graduate.

Work-Related Learning: You'll benefit from 96 days of supervised placement learning. We work in partnership with a variety of providers in settings ranging from residential services to special needs schools. This practice-based learning will be the key to your success, giving you real-life experience, and knowledge of mental health services.

Expert staff: Our teaching team are highly motivated art therapy educators with a wealth of contemporary practice experience. We welcome visiting lecturers with bespoke clinical and research expertise from a range of client groups. Together, we are a friendly approachable team, delivering inspirational teaching.
Entry requirements and key information

The programme welcomes students from a variety of backgrounds and cultures.

Download our complete entry requirements.

Institution code

H36

School of study

School of Creative Arts

Course length

Full Time, 2 Years
Part Time, 4 Years

Location

University of Hertfordshire, Hatfield

Sign up for alerts

Get access to personalised content, tailored towards your interests:

Information on your favourite courses
Tips to help you through the application process
Blogs, vlogs and advice from current students
Employability

Careers

When you graduate from MA Art Therapy, you'll be eligible for professional registration with the Health and Care Professions Council (HCPC).

You'll be qualified to practice in all settings, with all ages and client groups. These could include: the NHS, social services, the voluntary sector and mainstream education.

You could also establish a social enterprise within community, business, health or educational settings, drawing upon entrepreneurial skills taught throughout the course.

What job can I get?

Our graduates go on to work as art therapists and a range of similar roles e.g. psychological therapists.

Alumni success stories

See what some of our previous graduates have gone on to achieve and how their time at the university helped shaped their careers.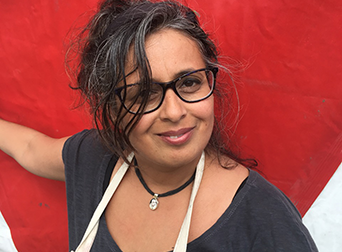 Meet Nina who won the 2020 Flare award for Lifestyle Business of the Year. Nina is an art psychotherapist and works with vulnerable adults and children.
| | |
| --- | --- |
| Current job role | Art Psychotherapist |
| Year of graduation | 2019 |
| Course of study | MA Art Therapy |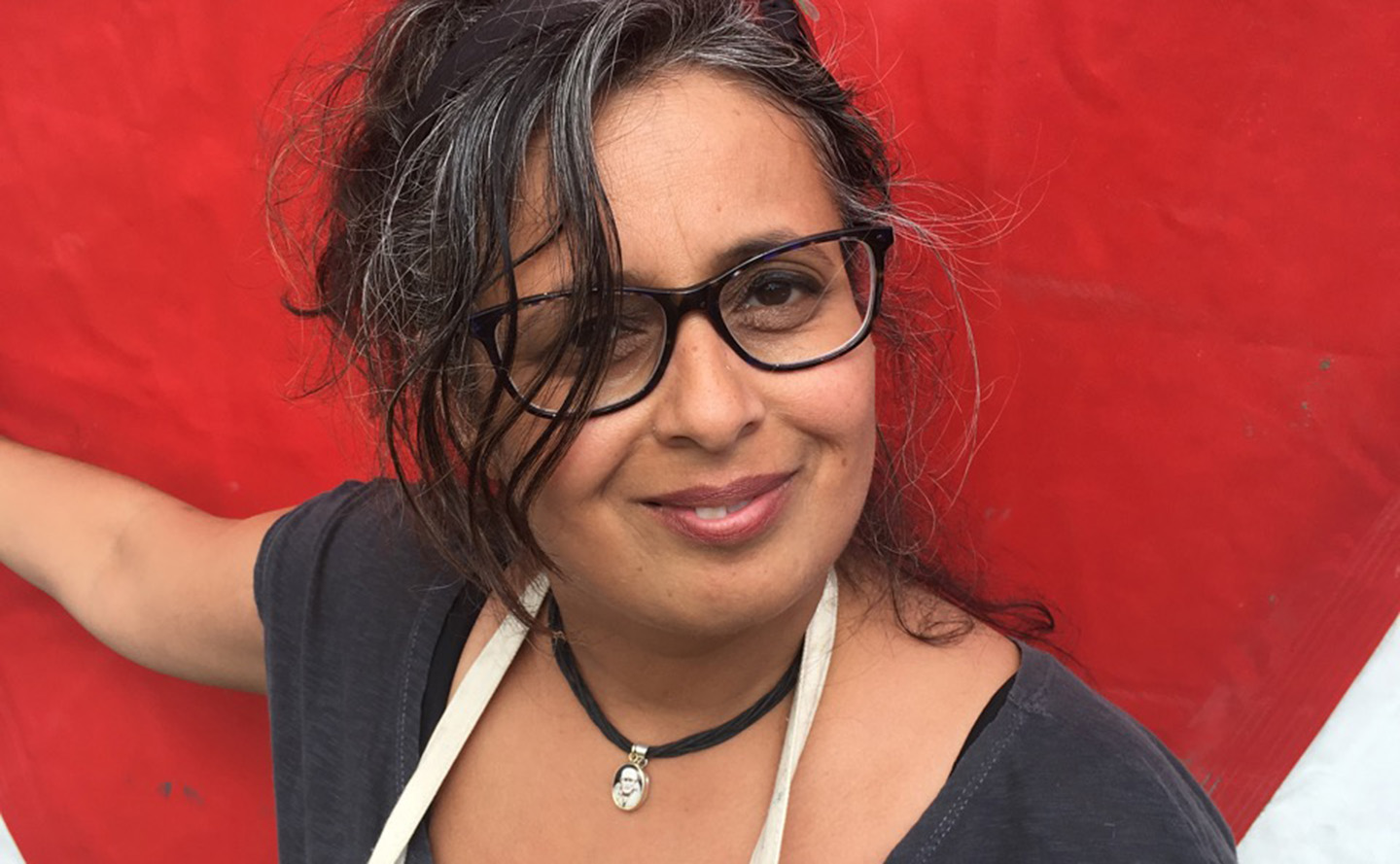 University life and experience
Nina, a talented designer and illustrator, decided to change careers and retrain after being impacted by mental health issues, triggered by losing her mum. As a first step she joined the Arts Therapies and Wellbeing Foundation programme before progressing onto the MA in Art Therapy. Nina's work now incorporates her knowledge of art, learned theory and placement experience. She says, 'I really enjoyed the experience of learning in a cohort and the holistic approach to the teaching. It was wonderful to have access to the creative studios and to be able to develop my art making practice as both an artist and as a therapist'.
In her final year, Nina set up a business called Courageous Art Therapy. Working with primary schools, she supports children impacted by developmental issues and trauma by helping them to explore their feelings through art therapy. Since the COVID-19 pandemic she has adapted her work to provide online sessions to adults and children to continue to meet the demands for mental health support.
A promising future, a new business and a Flare award
In 2020, Nina entered her business, Courageous Art Therapy, into our Flare competition. This is the University's highly competitive annual business competition that gives budding Herts students and alumni, entrepreneurial support and training to bring their business ideas to life. Nina won Lifestyle Business of the Year, an award which recognises businesses where the focus is on gradual growth and sustaining a way of life for the owner. Nina says, 'Winning this award has brought me a step closer to my vision of bringing affordable mental health care to underfunded communities. The COVID-19 pandemic has led to more people being impacted by complex mental health issues making my business even more essential. I aspire to create a portable art studio to enable me to reach more school pupils and larger communities'.
Nina is in the process of becoming a Community Interest Company. She is also a member of the British Association of Art Therapists (BAAT) and Black, African and Asian Therapy Network (BAATN). Nina's advice to fellow students and alumni is, 'Don't be worried about making mistakes as that is where your greatest learning is. A tutor once told me, nothing is lost, not even the mistakes. All my experiences have been great learning curves'.
Watch Nina's video testimonial
Find out more about art psychotherapy and how our careers team supported Nina's business idea.
About the course
Join a vocational course, comprising of campus and placement-based learning. We'll teach you through a combination of lectures, seminars and workshops, to bring together theory and practice. We offer a stimulating learning environment, teaching through role play, visual art practice, peer participation and experiential group work.
You'll complete 96 days of supervised placement learning to give you valuable experience in practicing art therapy in real-life settings. This experience will help guide you to become a mindful, relational and ethical art therapist.
Every step of the way, we'll encourage you to be an active learner. To be creative. Art making lies at the heart of this course, so you'll have lots of opportunities to develop strong practical skills. Plus, you'll reflect on how to use your own art making as therapy practice.
Outside of the course, we'll require you to explore your own therapeutic journey. To engage with personal therapy to gain self-awareness and to see the approaches used to facilitate honesty of expression.
The course is offered on a full-time (2 years) and part-time (4 years) basis. With students on each pathway studying together. Both pathways are equally weighted in terms of practice-based and campus-based learning.
We welcome creative and psychologically minded students from a wide range of cultural, ethnic and social backgrounds.
Why choose this course?
You want to study art therapy in a School of Creative Arts, to benefit from a creative, collaborative and energising environment
You want to immerse yourself in making art, using the resources of the School of Creative Arts alongside our dedicated art therapy spaces
You want to be taught by motivated and talented staff who care about your successes and your future clients
You want to immerse yourself in sector relevant and inspiring course content
You're looking for the opportunity to explore art therapy with all client groups and settings, to see which path best suits you
Upon graduation, you want to become eligible to apply for registration with the HCPC.
What will I study?
You'll master core skills to deliver art therapy to clients of all ages, in all settings. We'll teach you theories of creativity and the arts from a neuroscientific, psychological and evolutionary perspective. You'll gain an understanding of the issues of culture, race, gender, sexuality, class and disability. You'll use this knowledge to create equality of opportunity in your practice. Together we'll explore intersectionality and privilege. We'll teach you strong clinical reasoning, evaluation and decision-making skills. You'll learn the ethical, legal and organisational context to therapeutic practice, becoming confident to manage risk. You'll discover how to tailor interventions to help service users with complex needs. You'll become a confident researcher, developing evidence-based practice, as you employ the arts to improve wellbeing. We'll assess you through a mix of written, oral and visual assignments.
Through clinical placements in a range of acute and community mental health services, you'll observe how to maintain safe and helpful relationships with service users. You'll learn the skills needed for effective multi-disciplinary teamwork. You'll become an excellent communicator, using verbal and non-verbal techniques with clients. During your placements, your fitness to practice will be nurtured, developed and assessed.
Key staff
Andrew Marshall-Tierney
Programme Leader

Further course information
| Course fact sheets | |
| --- | --- |
| MA Art Therapy | Download |
| Programme specifications | |
| --- | --- |
| MA Art Therapy | Download |
| Additional information | |
| --- | --- |
| Sandwich placement or study abroad year | n/a |
| Applications open to international and EU students | Yes |
Student experience
At the University of Hertfordshire, we want to make sure your time studying with us is as stress-free and rewarding as possible. We offer a range of support services including; student wellbeing, academic support, accommodation and childcare to ensure that you make the most of your time at Herts and can focus on studying and having fun.
Find out about how we support our students
You can also read our student blogs to find out about life at Herts.
Funding and fees

Other financial support

Find out more about other financial support available to UK and EU students

Fees 2023

UK Students

Full time

£9000 for the 2023/2024 academic year

Part time

£1125 per 15 credits for the 2023/2024 academic year

EU Students

Full time

£11100 for the 2023/2024 academic year

Part time

£1390 per 15 credits for the 2023/2024 academic year

International Students

Full time

£11100 for the 2023/2024 academic year

Part time

£1390 per 15 credits for the 2023/2024 academic year

From September 2021, the MA Art Therapy part-time and full-time routes will both be eligible for Student Loans Company funding. You will be able to apply for a Postgraduate Masters Loan whatever route of study you choose.

In addition to fees, it is necessary to budget for personal therapy. (See 'Personal Therapy' section below). Travel expenses to placements are also the responsibility of trainees. Wherever possible, placements are arranged within a reasonable distance of the trainee's home in order to minimise costs.

Personal therapy

Some experience of personal therapy can be useful prior to application but it is not a pre-course requirement. However, once a student is enrolled, it is a mandatory aspect of the course that all students must be in personal therapy for the duration of their training. It is usual for therapists to expect attendance throughout the calendar year except for usual holiday breaks; this may entail attendance outside college term times. Therapy can be art therapy or verbal psychotherapy. Attendance should be once weekly. Applicants should be aware that this is an additional item that must be budgeted for. Some organisations and individual therapists may be prepared to offer a reduced rate to students.

*Tuition fees are charged annually. The fees quoted above are for the specified year(s) only. Fees may be higher in future years, for both new and continuing students. Please see the University's Fees and Finance Policy (and in particular the section headed "When tuition fees change"), for further information about when and by how much the University may increase its fees for future years.

View detailed information about tuition fees

Living costs / accommodation

The University of Hertfordshire offers a great choice of student accommodation, on campus or nearby in the local area, to suit every student budget.

View detailed information about our accommodation

How to apply