BA (Hons) 2D Animation and Character for Digital Media
We welcome applications from international and EU students
About the course
Year 1
You study your first year in the 2D Animation and Character for Digital Media degree in common with students on the 3D Digital Animation and Modelling and 3D Games Art & Design. Whilst still focusing on your chosen digital degree study you will experience high levels and intensive engagement with the latest software and animation techniques. First year study also concentrates on essential skills needed throughout your degree study such as design of character, narrative and drawing. Animation and games histories will add context to your study. As you gain experience in your chosen area of study during this year, you have the opportunity to switch to either of the other two degree routes.
Year 2
During this year you develop the individuality and illustrative style demanded by today's industry. Working with actors and mime artists you will gain understanding of character emotions and movement and how to apply this to your animation. Simulating real world briefs, also explores title stings, idents and interactive media. The second year ends with the creation of your first short film.
Year 3
The final year of study is about creating tomorrows animators, engaging in real world practices and preparing for employment. You will make a final film project which he will take from pre-production, storyboard, animatic through production and post-production. You will also prepare a showreel, and a professional website in preparation for work in the industry.
Why choose this course?
This 2D Animation and Character for Digital Media degree develops a story telling and character creation approach encouraging groundbreaking and innovative visuals.
Creative Skillset accredited.
Work may evolve from drawn, painted and photographic sources or directly from the digital.
You will write and develop the script and story for your productions, planning, creating and rendering your artwork and directing your film.
You will also undertake the recording of the sound track, making voice-overs and sound effects as well as commissioning or writing music to achieve a professional outcome.
You could also study 3D Computer Animation and Modelling, 3D Games Art & Design or Visual Effects for Film & Television.
Key staff
Mr Daniel Goodbrey
Joint Programme Leader in Digital Animation
Find out more about Mr Daniel Goodbrey
Kate Jessop
2D Animation Course Leader

Mr Martin Bowman
Joint Programme Leader in Digital Animation

Professional Accreditations
Creative Skillset accreditation is awarded in recognition of the highest level of contemporary industry teaching and facilities. This gives potential employers an indication that candidates from our degree course have been trained professionally and are ready to take up an industry role successfully.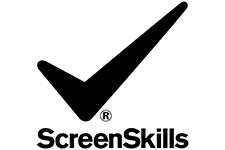 Careers
Employment opportunities include computer animation companies, work with games, TV and film special effects companies. Our graduates work and freelance with some of the worlds best known production and post production houses.
Teaching methods
The course uses mixed teaching methods but the majority of undergraduate time is spent on project work and software and art based workshops and lectures.
The Digital Animation courses are assessed through project work both individually and group; there is also a contextual element that requires submitted essay, and there are regular assessed presentations and professional juries.
Work Placement
Placements are a valuable means of establishing industrial contacts and gaining an insight into the commercial reality of a chosen discipline. We have a long history of students working with industry supplementing the taught university curriculum with real life on the job experience.
This has seen students working right across the creative industries sector: in graphic, product and interior design consultancies, working as artist in residence in galleries, producing props and sets for the film & TV industry, shadowing teachers in education, working with commercial photographers through to students working right across the Music industry.
Study Abroad
This course offers you the opportunity to study abroad through the University's study abroad programme.
Study abroad opportunities are available worldwide and in Europe under the Erasmus+ Programme.
Find out more about Study abroad opportunities
Structure
Level 4
Core Modules
Animated Thinking: histories, theories, contexts - 30 Credits
CG Practices and Techniques - 30 Credits
Digital Art - 15 Credits
Creativity, Concept and Story - 30 Credits
Moving Image - 15 Credits
Optional
Level 5
Core Modules
Moving Visions: perspectives on digital animation - 30 Credits
Creative Project - 30 Credits
Advanced Specialisms for 2D - 30 Credits
Concept Art for 2D - 15 Credits
Interactivity and Professional Practices for 2D - 15 Credits
Optional
Professional Work Experience 30: Screen - 30 Credits
Level 6
Core Modules
Employment Preparation - 15 Credits
Degree Project - 45 Credits
Pre-Production for 2D - 30 Credits
Critical and Cultural Studies: L6 Enquiry / Report / Essay (Digital Animation) - 30 Credits
Optional
Year Abroad - 0 Credits
Sandwich Year (Creative Arts) - 0 Credits
Entry requirements...
120 UCAS points
GCSE Maths and English Language at grade 4 or above (English Language grade C and Mathematics Grade C or above if taken prior to 2015)
A level applicants must have at least on A level in an Art & Design or creative subject. If they only have one A level it cannot be in Product Design, Graphics or Photography.
BTEC must be in Art & Design subject if not taken with Art based A levels.
Photography is acceptable for Visual Effects especially if supported by an A level in Media Studies.
Subject to portfolio interview.
IB - 120 UCAS points from a minimum of 2 HL subjects at H4 or above to include Visual Arts at HL (with the remaining points to come from a combination of HL, SL and Core).
All students from non-majority English speaking countries require proof of English language proficiency, equivalent to an overall IELTS score of 6 with a minimum of 5.5 in each band.
If you do not have the required IELTS or equivalent for direct entry on to your degree programme, our Pre-sessional English and International Foundation courses can help you to achieve this level.
For country specific qualifications, please visit our Your Country page.
How to apply