Trial Advocacy
Learn how to present a legal argument
Any successful career in law demands exceptional communication skills – after all, making a strong case for your clients means getting your point across persuasively. Our Trial Advocacy course targets exactly those skills and gives you courtroom experience much earlier in your career than usual. It is a programme of mock trials designed to strengthen the abilities you will need at postgraduate level – and from day one of your legal career.
What does the course involve?
We have designed the course to replicate the trial process – a fascinating area of legal work which most students don't get to experience as undergraduates. By enabling you to get involved in trial work early, and develop the skills it requires, the course gives you valuable insights into the trial process and an appreciation of how it works in practice. It also gives you an edge when it comes to impressing potential employers.
How does it build on my degree studies?
The course enables you to learn advanced practical skills in our impressive replica Crown courtroom, alongside your degree studies. It deepens your understanding of what real-world legal careers can involve, so you can start to focus on the areas that interest you most, building your understanding and experience.
What new skills will it give me?
Working in a trial situation is a fantastic opportunity to develop your public-speaking and presentation skills. You will learn to cross-examine witnesses, make powerful opening and closing speeches and make pre-trial applications such as bail. These are all areas most law students don't have the chance to explore until postgraduate level. You will also strengthen your ability to analyse facts, identify weaknesses, make confident judgements and organise your time. These are incredibly valuable whatever career you go into and will contribute towards your Go Herts Award.
How can it help me open new doors?
As well as working with students from across the Law School, you may have the opportunity to collaborate with external partners, represent the University in competitions and build a valuable professional network. You might have the opportunity to take part in activities, and develop the skill of handling expert witnesses, in collaboration with external partners such as local police forces and trainee social workers. There's the chance to take part in the respected advocacy competition, UH/Blackstone's National Criminal Advocacy Competition, held here in our courtroom. We are the founders, organisers, and hosts of this competition in association with 4 Breams Buildings. This is the first, and only, national mock trial competition for undergraduates and GDL students. The competition is also sponsored by Oxford University Press, through their Blackstone's Criminal Practice title.
Can I still take part during the pandemic?
Yes, students can take part in the Trial Advocacy Co-curricular on our Covid-secure campus.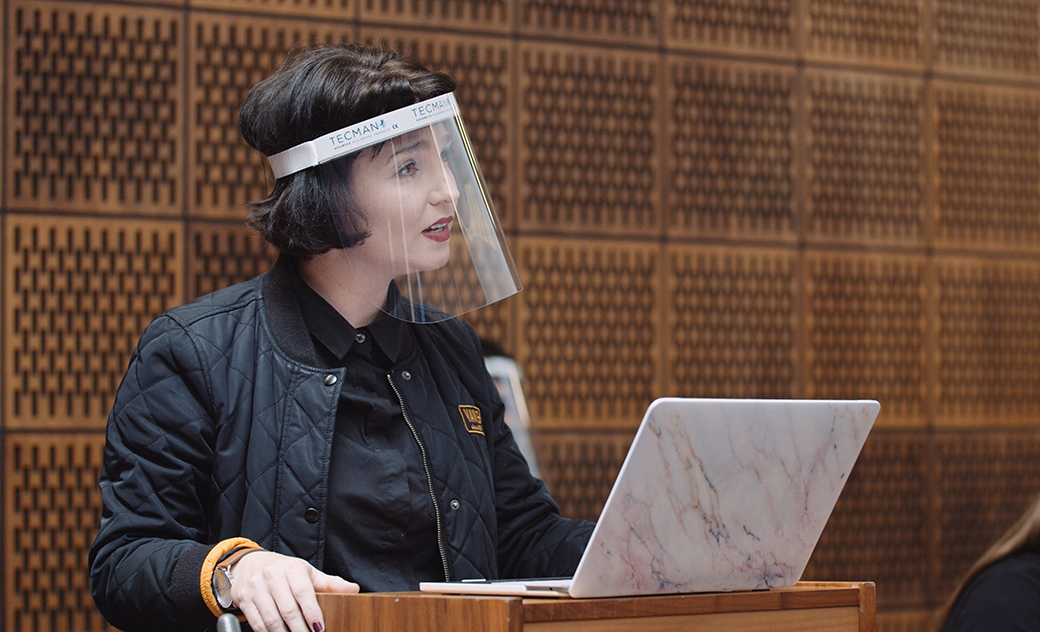 Watch a Mock Trial
Our law students, Billy Dixon, Charlotte Godwin, Alexander David, Amanda Dennis and Jo Uttley take part in a mock trial.