BSc (Hons) Psychology
Due to the ongoing Coronavirus pandemic, examinations may be replaced by an alternative form of assessment during the academic year 2020/2021. Please refer to the Programme Specification on these pages for further details.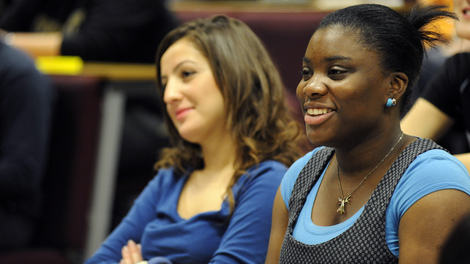 Choose from a wide range of specialist areas/paths into Psychology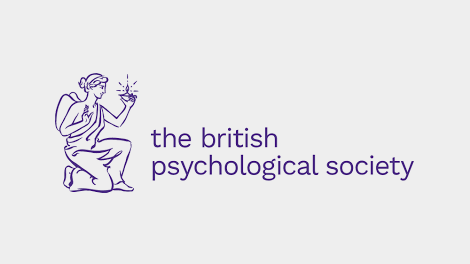 Gain a degree accredited by the British Psychological Society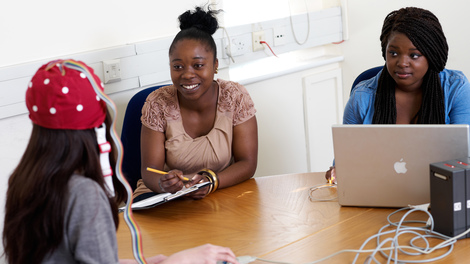 Brand new student areas, research facilities and equipment
This course includes the options of:
*No fees are charged for this year
Key information

UCAS code

C800

Institution code

H36

School of study

School of Life and Medical Sciences

Course length

Full Time, 3 Years
Part Time, 6 Years
Sandwich, 3 Years
Sandwich, 4 Years

Location

University of Hertfordshire, Hatfield

Entry requirements

| UCAS points | A Level | BTEC | IB |
| --- | --- | --- | --- |
| 112 | BBC | DMM | 112 points from a minimum of 2 HL subjects at H4 or above |

Additional requirements

GCSE: Grade 4/C in English language and 4/C mathematics

Access course tariff: All acess courses considered. Must pass 60 credits and have overall merit profile on 45 L3 credits.

All students from non-majority English speaking countries require proof of English language proficiency, equivalent to an overall IELTS score of 6.0 with a minimum of 5.5 in each band.

If you do not have the required IELTS or equivalent for direct entry on to your degree programme, our Pre-sessional English and International Foundation courses can help you to achieve this level.

For more details on the University of Hertfordshire's entry requirements, please visit our Undergraduate Entry Requirements page.

Find out more about International Entry Requirements.

The University of Hertfordshire is committed to welcoming students with a wide range of qualifications and levels of experience. The entry requirements listed on the course pages provide a guide to the minimum level of qualifications needed to study each course. However, we have a flexible approach to admissions and each application will be considered on an individual basis.

Professional accreditations

This programme is accredited by the British Psychological Society as conferring eligibility for Graduate Membership of the Society with the Graduate Basis for Registration, provided the minimum standard of qualification of second class honours is achieved. This is the first step towards becoming a Chartered Psychologist.

Sign up for alerts

Get access to personalised content, tailored towards your interests:

Information on your favourite courses
Tips to help you through the application process
Blogs, vlogs and advice from current students
Why choose this course?
Gain practical skills alongside theory
Your lecturers include published authors, practising psychologists and internationally renowned researchers. Find the right fit for your interests by choosing specialist modules, including cyberpsychology, forensic psychology and clinical psychology. Pack your CV with transferable skills like data interpretation and statistical analysis.
You'll be able to attend a vibrant research seminar series, hosted by us, welcoming leading academics from across the UK and around the world. We also team up with the British Psychological Society to host events on campus, most of which you can attend for free as a student. Together we'll explore, debate, and critique all major areas of psychology.
Every step of the way you'll practise laboratory skills in our outstanding facilities. You'll use our experimental cubicles to carry out tests in face-to-face interviews and with online participants. Plus, we have an observation laboratory with a two-way mirror and video recording facilities. Our Faraday cage allows you to conduct experiments free from radio waves, so you can look at brain waves (EEG). To investigate your results, you'll work with analytical software that is also used by psychologists and researchers around the world. Every week you'll be either planning, conducting or analysing experiments. These skills are highly valued by employers as well as universities. So, if you decide to advance your studies after your bachelor's degree, this course will set you up with a solid foundation to do so.
Do you want a Professional Accreditation?
We are accredited by the British Psychological Society (BPS). This is the leading body when it comes to professional and academic standards in psychology. This accreditation is often compulsory if you want to work in the field of psychology, particularly within mental health and clinical practice. When you graduate with a second-class Honours degree or above, you can apply for the Graduate Basis of Chartered Membership (GBC) with the BPS. This is usually required by employers, including the NHS and other health care providers. As a member, you will get the title 'MBPsS' after your name too. Sounds pretty good, right?
What does your future hold?
Our focus on employment means that you can study a range of career topics including education, counselling, forensic and clinical psychology. Our Psychology graduates are in high demand and have gained careers with BUPA, The Probation Service and victim support teams. With such a range of sought-after skills you may even find yourself working in marketing or retail. If you're interested in studying for a doctorate in clinical psychology, it's even possible to continue your studies at Herts. So, immerse yourself in a stimulating environment and take a bold step into your future.
You'll benefit from 50 years' experience of teaching and research by studying psychology at the University of Hertfordshire. Working in collaboration with you, our research will continue to have a profound impact on health and wellbeing for many years to come.
What's the course about?
You'll study a broad range of fascinating subjects during your three-year BSc (Hons) Psychology degree programme – from statistics to schizophrenia.
In the first year you'll focus on the core subjects which form the foundation of your degree course, giving you the necessary skills to carry out your own investigations, run experiments, analyse data and help you to understand the mechanics of the mind.
You'll learn the cognitive processes involved in language, thought and memory, and theories of how these develop in children. We'll teach you about social constructs such as obedience and conformity, and the systems involved in our ability to recognise faces or make decisions. Our biological psychology module will also reveal how our brains work and how we learn.
We'll help you to hone your academic essay writing skills during the first year too, and teach you how to cite, reference and summarise the research you'll be examining.
You'll be able to put your learning into practice by designing and conducting your own experiments. We'll arm you with the skills to formulate your own research questions and the statistical know-how to collect and analyse data that will put those psychological questions to the test. By the end of this year, you'll be well on your way to becoming a critical thinker.
In your second year you'll continue to explore why psychology is relevant today. What makes us different and why does it matter? There is so much to learn and discover. From brain function and the influence of genetics and chemicals to amnesia and the unconscious mind. You'll investigate Cyberpsychology, including video gaming, social networking, cyberbullying, and technological addictions. Discover an alternative way to analyse behaviour by delving into a detailed study of Personal Construct Psychology. We're one of the few universities to teach this at an Undergraduate level. So, whether you're interested in working in a clinical or non-clinical setting, this knowledge will help you stand out. How does your understanding of person perception, leadership and culture inform your observations? Your practical insight will grow this year as you learn new research methods and ways to test their success. Fancy moderating a focus group. This is your chance. By the end of the year you'll have a strong theoretical understanding. Plus, you'll feel empowered and confident with your growing practical and technical skills. You'll take up 120 hours of work experience either during your second year, or in the summer between your second and third year. This is a good opportunity for you to obtain experience in your chosen setting and sometimes leads to future job opportunities.
Study abroad option: Between your second and final year, you'll have the option to study abroad for up to a year. Not only will this give you an amazing experience to talk about but will also give your CV a boost. If you'd rather go straight to your final year, that's absolutely fine too.
In your final year you'll investigate work settings further and the impact of psychology. How can you capitalise on your skills and knowledge? You'll have the chance to choose one of eight fascinating specialisms, including counselling, or clinical psychology, which explores mental health disorders such as Tourette's, autism and schizophrenia. Our, cognitive neuropsychology module examines the impact of brain injury and disease, while forensic psychology reveals the psychological theory behind crime. So, wherever your passion is leading you, we can help you get there.
Our staff are actively engaged in significant research which is reflected by our excellent, Grade 4 rating in the Higher Education Funding Council's last Research Assessment Exercise.
 See a list of our Psychology staff.
Your main campus is College Lane
This is where the creative arts, science and health-related subjects are based. This means you'll share the campus with future nurses, scientists, artists and more. You can use the common rooms to relax with friends, work out in the 24-hour gym or have a drink in our on-campus pub or cafes. We also have restaurants for you to eat in or grab something on the go. Our Learning Resources Centres are open 24/7, which means you can study whenever suits you best. Want to pop over to the other campus? You can take the free shuttle bus or walk there in just 15 minutes.   
What will I study?
Degree programmes are structured into levels, 4, 5 and 6.  These correspond to your first, second and third/final year of study.  Below you can see what modules you'll be studying in each. 
Level 4

Level 5

Level 6

Study abroad

An opportunity for an amazing experience, which will help make you stand out from the crowd. With more and more companies working internationally, experience of living in another country can make a great impression on future employers.

This course offers you the opportunity to enhance your study and CV with a sandwich year abroad. The University has partnerships with over 150 universities around the world, including the USA, Canada, Asia, Africa, Australia, South America and closer to home in Europe.

If you study abroad between your second and third year of study, you'll pay no tuition fee to the partner university and no tuition fee to us either. We'll ask you to make your decision in your second year, so there is plenty of time to think about it.

What if I need support?

You'll get a personal tutor to guide you through your course, all the way to graduation.

You might also want or need extra support during your time with us. Rest assured, no matter what you study, we've got you covered. For help with study skills, including referencing, essay writing and presentations, you'll have access to our academic support services. Plus, you can access subject specific support within our LMS Academic Support Unit. You can attend workshops, 1-to-1 sessions, and online tutorials. Both our LRCs (Learning Resources Centres) run drop-in study skills sessions. And the best thing is, it's all free.
Check out our student blogs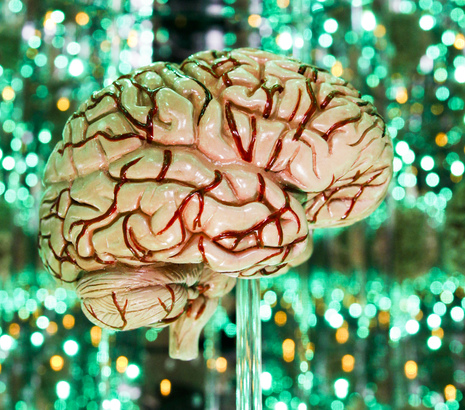 Student Blogs
Ameisha - Week at a glance
My week at a glance
A typical week for me has changed drastically, to say the least. With the lockdown measures in place, I have had to be inspired to pursue new hobbies and activities to pursue whilst respecting the social distancing measures and keeping safe. With that being said, it has allowed me to change my perspective into not only exploring new things but discovering varying ways to study and complete assignments.
With many of my lectures being posted online, it has become a responsibility to keep on track with these lectures. To ensure this, I read the lectures on the day it is posted on. I record my notes underneath each lecture slide, alongside highlight any key points mentioned for revision purposes. Any extra reading that is attached to the lecture, I distribute across the week so that I don`t have too much of a heavy workload for one day. For the modules that I have exams for, I use Quizlet to create exam questions for myself to test myself on; so that I can determine my strengths and weaknesses.
Regarding any assignments set, this is something that I also breakdown into sections daily so that I am not too stressed with the amount. One assignment consisted of a group project in which we had to not only analyse various interview techniques, but we had to create a poster together and rehearse for an online presentation with our module leader. We were able to conduct this through a series of facetime calls which we scheduled ahead of time, so we knew exactly when to discuss our ideas. The workload was also split between us all, in which we created deadlines for ourselves to keep on track. For my individual assignments like essays, I gave myself a maximum of one week to finish each one so that I gave myself enough time to complete any other work I had left. The first couple of days would be dedicated to reading and planning, in which I would then complete a paragraph per day until I was finished.
After reviewing my lecture notes or completing my daily work, I would try to incorporate some form of activity whether it was completing a 45minute home workout video or taking my little sisters to the park to play any sports or go jogging. Exercise has been something I recently incorporated into my routine since lockdown, as this was not a regular activity for me prior. In addition, because I am now at home; I take advantage of the open space in the park as this is found directly behind my house. As part of my downtime, I will play games on my laptop or may watch any interesting tv series I discover.
However, now that I have completed all my assignments and classwork; I am now on the lookout for any work experience that will be relatable to my aspiration. As a psychology student, finding a placement is essential for not just my course, but for myself as I will be able to enhance my experience and skills within this field.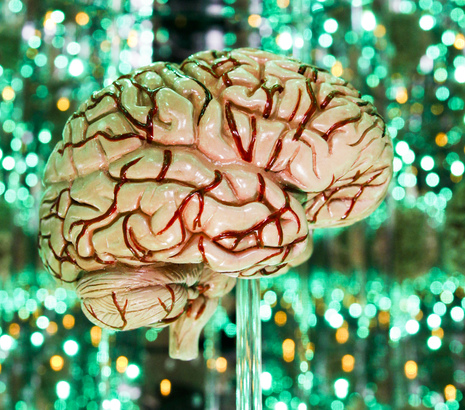 Student Blogs
Ameisha - Things you should know
Things you need to know before studying Psychology at Herts
Before choosing psychology as a course, you should remain aware of the course content and what the different modules are made up of. Knowing this would allow you to be prepared for what you'll be learning throughout your time at university.
So, the first thing to do is to look at the mandatory modules. However, you must keep in mind that some of these modules may also change over time. When doing my research into this, I realised that statistics for psychologist and Methods for psychologists (Lab work) is an essential aspect of the course, which is studied alongside traditional psychology modules. Once you have established that this is the course you want to study, and have done research into the modules involved- you should also consider these aspects:
For most modules, additionally reading is a key requirement! The lecture slides usually consist of the basic information, which is needed to know on that topic, however, to exceed the bare minimum- you must also do the extra reading that is needed from you! The lecturers always expect you to do extra reading to enhance and enrichen the content they provide, so never forget to do this!
Some courses are 100% exam or 100% assignments, however, psychology has a combination of both exams and assignments as a form of assessment. A lot of the assignments consists of completing essays, usually of around 1500 words. However, for Methods for psychologists- these are made up of lab reports, which is usually based on the experiment you have been working on in the lab. For some modules, you are tested through an exam which usually requires you to complete an essay under timed conditions or a series of multiple-choice questions.
Keeping on track with the extra reading and gaining an understanding of the module content, is the most important aspect in obtaining a good grade for this course. Revision is still key to ensure all of this, but if you educate yourself on all that is recommended- then you'll be all set to study Psychology at university.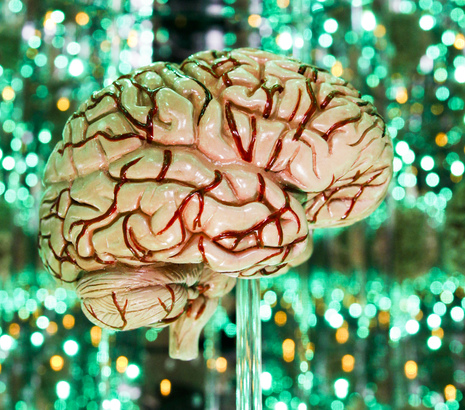 Student Blogs
Ameisha - Why I chose Herts
Why I chose Herts
The University of Hertfordshire was originally in my top two universities to choose from, as I was unsure about which of the two, I would go to. However, upon receiving my unconditional offer alongside touring the university, I had made this my top choice.
Herts is located relatively close to me, only being a 45-minute drive away or a couple of hours on the train. This location was ideal for me as it was far enough for me to gain my old independence but also close for me to return home. Because of this distance, I can return home around every fortnight when I want to see my family members.
In addition, the layout of the campus was ideal for me. The campus was intact, which meant that the distances between each location on campus were not too far apart. The furthest time I would walk for would be 15-minutes, which proved handy in getting from A to B. The accommodation had its own section of the campus, which was surrounded by sports courts and had the oval in the middle of it, allowing us to get our mail and help at a close distance. Also, there is the Forum on campus which host multiple events. This is very convenient to have a club on campus, as it provides an easier opportunity for a night out whilst remaining close. The campus also consists of a free shuttle bus transportation to the other campus in case there are lectures there too!
Finally, I chose this university because it offered me the chance to do a study abroad year with various different countries to choose from. My course allows this is a choice which is something that I had been looking for. The course I had chosen was psychology and I wanted to learn a variety of different modules that came with psychology, to see which approach I would like to take in the future. The course offered here had varying modules which I was interested in. The content included were interesting to me, which further persuaded me to choose Herts.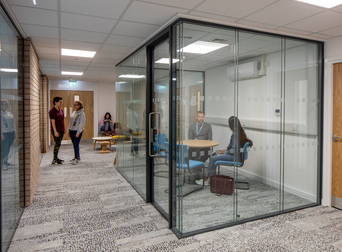 Alumni Stories
Adrienne Kirk
Meet Adrienne Kirk who has had a long and successful career since graduating in 1994. Adrienne currently works a Psychotherapist.
| | |
| --- | --- |
| Current job role | Psychotherapist |
| Year of graduation | 2010 |
| Course of study | BSc (Hons) Psychology |
Exploring a new path
Initially Adrienne spent twenty-one years teaching Clinical Communication skills in medical schools. Her role encompassed teaching students in the essential methods of communicating as a medical professional, giving them tangible and applicable knowledge of these professions in practice.
Topics included how to take a medical history and how to deliver information and break bad news to patients. Adrienne also designed and ran the clinical practical exams. She found supporting struggling students the most rewarding element of the job which led her to making this her focus. She later retrained as a Psychotherapist.
Skills for success
Adrienne says her Psychology degree helped develop her critical and analytical skills as well as how to evaluate risk in relation to health. She says, 'I learned how to use statistics to understand data. The Social Psychology modules taught me that we are not always logical addressing social conventions and we are unaware we are applying them to our decision making.'
Adrienne was a mature student when she began her degree having worked for six years before her studies. She says, 'It was wonderful to get back into studying. I had inspiring lecturers who challenged me to think deeply and critically. There were quite a number of mature students, so I never felt that I was not part of the cohort. And I met my best friend, who I still see every week!'
Adrienne encourages new and prospective students to make the most of all the opportunities available through their programme. 'This is a time for exploration, for seriously investigating your ideas and beliefs, for meeting new people and having new experiences. I attended every lecture and there was always something interesting to think about from every one of them.'
'A psychology degree is a launchpad to so many opportunities. I went on and did a Master's in Health Psychology at UCL and from there developed an interest in doctor-patient communication. Working with medical students was so rewarding, but I decided to retrain to help others. I think it is important to have an open mind about where you might be in the future, but a psychology degree has given me an understanding of theories and a means of reading and evaluating research.'
Aspirations for the future
Adrienne is now setting up a private practice as a psychotherapist. She wants to develop a programme to help people with lifestyle changes, and to be the best version of themselves that they can be.
I had inspiring lecturers who challenged me to think deeply and critically.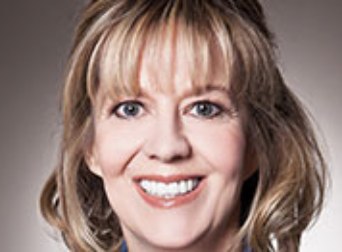 Alumni Stories
Dr Suzy Walton
Meet Suzy Walton who has utilised her psychology degree to benefit those around her. She is on numerous governing boards and has supported the work of the Ministry of Defence.
Current job role
Multi sector Board Director
Former Senior Civil Servant Ministry of Defence and Cabinet Office
Year of graduation
1994 / 1995
Course of study
BSc(Hons) Psychology
MSc Psychology
University life and experience
Suzy initially decided to study at the University of Hertfordshire due the reputation of the course and its proximity to her home and easy access to London. Throughout her degrees, Suzy was managing a hectic schedule working in London as well as looking after a young family.
However, she found the support and information offered to her unparalleled. She says, 'I remember finding information very accessible however – even when I had to sometimes turn up in the wee small hours to use the library because the children wouldn't let me do so earlier!'
Her studies have enabled her to achieve great success in her career and Suzy uses the knowledge and skills gained to enable her to communicate with fellow colleagues and solve complex problems. She says that, 'Psychology has given me is the ability to be objective as a board member. I can take a robust approach to issues and listen to the evidence, stating my own case clearly and objectively.'
She stresses that she is also she is 'also able to step back – as one must on a board – and put the data aside and focus on the human relationships and the key enabling factors that will allow any decision made by a board to actually translate into a difference on the ground.'
One of the highlights of her time studying at the University was being taught by Dr Richard Wiseman. She says, that 'Through him I learnt a lot about the psychology of deception and my own expertise in this was put to extreme use by the Ministry of Defence. I can't say any more on this without breaching the Official Secrets Act!'
Future aspirations
Suzy is currently the Vice-President of the Royal Society of Medicine (Patron – Her Majesty the Queen). and is also the longest-standing board member at the Institute of Directors. She is also on the global board of ACCA which is the regulator for the accountancy profession around the world. She has many other roles mostly in and around government.
She has achieved great things throughout her career and in the future would like to continue to bring her passion and expertise to corporate governance. She enjoys that her expertise and knowledge enables her to have a direct impact an organisation's strategy while having legal responsibilities for its safety, solvency and compliance.
'I want the UK to continue to be one of the centres of excellence worldwide in corporate governance and I hope to be able to continue working to achieve that. I also want to continue to enjoy my family.'
Suzy also has 7 children – the youngest arrived in lockdown 2020.
Psychology has given me is the ability to be objective as a board member. I can take a robust approach to issues and listen to the evidence, stating my own case clearly and objectively.
What's next for my career?

Postgraduate study can lead to professional careers in a range of areas including:

Forensic Psychology
Clinical Psychology
Health Psychology
Educational Psychology

If you choose not to pursue a career as a professional psychologist then the knowledge and skills you acquire throughout your studies will be applicable in a number of other employment settings.

Psychology graduates are highly sought after by a wide range of employers, such as marketing, personnel, local government and retail, most of whom look for graduates with an extensive set of transferable skills. A degree in psychology opens up a wide range of career opportunities, not restricted to psychology, and graduates are highly employable.

Typical jobs include Management, Team Leader, Support Worker, Project Coordinator, Victim Contact Officer, Research Assistant, Probation Services Officer, and Therapist for Autistic Children

Employers: BUPA, Probation Service, Work with Families, Excel, Victim Support Team, North Herts Partnership, Sony, Autism West Midlands

Our graduates go on to careers in forensic, clinical, health and educational psychology. Psychology graduates are highly employable and are sought by employers in areas such as retail, marketing, personnel and local government. Recent destinations include BUPA, the Probation Service, Work with Families, Excel, victim support teams, North Herts Partnership, Sony and Autism West Midlands.

View our Alumni profiles

Further information - includes assessment method

How to apply?

Fees and funding

Fees 2021

UK Students

Full time

£9250 for the 2021/2022 academic year

Part time

£1155 per 15 credits for the 2021/2022 academic year

EU Students

Full time

£13450 for the 2021/2022 academic year

Part time

£1680 per 15 credits for the 2021/2022 academic year

International Students

Full time

£13450 for the 2021/2022 academic year

Part time

£1680 per 15 credits for the 2021/2022 academic year

*Tuition fees are charged annually. The fees quoted above are for the specified year(s) only. Fees may be higher in future years, for both new and continuing students. Please see the University's Fees and Finance Policy (and in particular the section headed "When tuition fees change"), for further information about when and by how much the University may increase its fees for future years.

View detailed information about tuition fees

Read more about additional fees in the course fact sheet

Other financial support

Find out more about other financial support available to UK and EU students

Living costs / accommodation

The University of Hertfordshire offers a great choice of student accommodation, on campus or nearby in the local area, to suit every student budget.
Please note that some of the images and videos on our course pages may have been taken before social distancing rules in the UK came into force.