BSc (Hons) Psychology
Key information
Study abroad option
Entry requirements

Clearing entry requirements

We're committed to welcoming students with a wide range of qualifications and levels of experience. Over Clearing, we'll be taking a flexible approach so if you don't have the advertised grades, please submit a clearing application via our online application form or by calling our Clearing hotline on 0300 303 6300, and we'll review and consider your application on an individual basis.

Standard entry requirements

| UCAS points | A Level | BTEC | IB |
| --- | --- | --- | --- |
| 112 - 120 | BBC - BBB | DMM | 112 points from a minimum of 2 HL subjects at H4 or above |

Additional requirements

GCSE: Grade 4/C in English language and 4/C mathematics

Access course tariff: All access courses considered. Must pass 60 credits and have overall merit profile on 45 L3 credits.

All students from non-majority English speaking countries require proof of English language proficiency, equivalent to an overall IELTS score of 6.0 with a minimum of 5.5 in each band.

If you do not have the required IELTS or equivalent for direct entry on to your degree programme, our Pre-sessional English and International Foundation courses can help you to achieve this level.

For more details on the University of Hertfordshire's entry requirements, please visit our Undergraduate Entry Requirements page.

Find out more about International Entry Requirements.

The University of Hertfordshire is committed to welcoming students with a wide range of qualifications and levels of experience. The entry requirements listed on the course pages provide a guide to the minimum level of qualifications needed to study each course. However, we have a flexible approach to admissions and each application will be considered on an individual basis.

| UCAS points | A Level | BTEC | IB |
| --- | --- | --- | --- |
| 120 - 128 | BBB - ABB | DMM | 120 - 128 points from a minimum of 2 HL subjects at H4 or above |

Additional requirements

GCSE: Grade 4/C in English language and Mathematics

Access course tariff: All access courses considered. Must pass 60 credits and have overall merit profile on 45 L3 credits.

All students from non-majority English speaking countries require proof of English language proficiency, equivalent to an overall IELTS score of 6.0 with a minimum of 5.5 in each band.

If you do not have the required IELTS or equivalent for direct entry on to your degree programme, our Pre-sessional English and International Foundation courses can help you to achieve this level.

For more details on the University of Hertfordshire's entry requirements, please visit our Undergraduate Entry Requirements page.

Find out more about International Entry Requirements.

The University of Hertfordshire is committed to welcoming students with a wide range of qualifications and levels of experience. The entry requirements listed on the course pages provide a guide to the minimum level of qualifications needed to study each course. However, we have a flexible approach to admissions and each application will be considered on an individual basis.

Professional accreditations

This programme is accredited by the British Psychological Society as conferring eligibility for Graduate Membership of the Society with the Graduate Basis for Chartered Membership (GBC) provided the minimum standard of qualification of second class honours is achieved. This is the first step towards becoming a Chartered Psychologist.

Sign up for alerts

Get access to personalised content, tailored towards your interests:

Information on your favourite courses
Tips to help you through the application process
Blogs, vlogs and advice from current students
Why choose this course?
Employability: Gain highly transferable skills
BPS accredited: Taught by published authors/international researchers
Flexibility: Opportunities to both shape your course and study abroad
Taught by published authors and international researchers. We recently celebrated 50 years of psychology at Herts, so you'll benefit from our extensive experience in teaching and research.
You'll join our strong and vibrant community. We support one another, embracing diversity and inclusion. We'll help you to grow, and much of our research examines the positive impact that psychology can have on both people's lives and society, including promoting physical and mental wellbeing, reducing crime and promoting equality.
You'll be actively engaged in research, with opportunities to regularly conduct experiments, being taught by staff with an international reputation for research. You'll also have access to our excellent facilities, including observation laboratories, motion capture systems and brain activity monitors.
You can shape your own studies. Starting in your second year, you begin to focus on the areas of psychology that especially interest you. We also offer a study abroad option, and in your final year you carry out your own research project. Whether it's forensic studies, educational work or clinical psychology, the choice is yours.
You'll increase your employability with valuable transferable skills, including the ability to think critically, analyse data and communicate effectively. Psychology graduates are highly sought after in many areas, including marketing, learning and development roles in organisations, charities, the public sector and consultancy. You can also gain further qualifications and work in a University as an academic psychologist.
Our course is accredited by The British Psychological Society, which is important if you want to work as a professional psychologist in a forensic, clinical, health or educational setting. You'll also be in the right place to study on our postgraduate courses on business and clinical psychology.
Psychology ranked joint first nationally for research impact, obtaining 100% outstanding rating. (Research Excellence Framework, 2021).
What's the course about?
A major part of the course examines important theoretical issues within psychology.
For instance, to what extent are people the product of their genes or upbringing? Why do we sleep and dream? How does the brain store memories and thoughts? Why do people obey authority? We also focus on how psychology can help to transform lives and improve the world. What are the best ways to promote and improve health? How can psychological research be used to understand and predict offending behaviour? How do our brains recover from injury? How can teachers encourage their pupils to grow in the face of adversity?
Throughout the course you'll gain several core skills. For example, you'll discover how to think critically about a topic, collate and assess evidence, and present your findings. You'll also find out how to design and conduct psychological studies. This will involve devising research questions, collecting data, using statistical tools as well as qualitative methods, and writing a laboratory report. These are all transferable skills that are highly valued by employees, and can also form a vital stepping-stone to future professional qualifications and work.
 See a list of our Psychology staff.
Your main campus is College Lane
This is where the creative arts, science and health-related subjects are based. This means you'll share the campus with future nurses, scientists, artists and more. You can use the common rooms to relax with friends, work out in the 24-hour gym or have a drink in our on-campus pub or cafes. We also have restaurants for you to eat in or grab something on the go. Our Learning Resources Centres are open 24/7, which means you can study whenever suits you best. Want to pop over to the other campus? You can take the free shuttle bus or walk there in just 15 minutes.   
What will I study?
In the first year, you'll study several key topics, including developmental, cognitive and biological psychology. You will also learn about research methods and statistical analysis, and carry out several studies and experiments.
In the second year, you'll begin to shape your course. As well as core modules, you'll be able to choose options that help you explore areas of interest in more depth. Some examples of options include cyberpsychology, personal construct theory and nonverbal behaviour. Some of these courses are unique to the University of Hertfordshire.
You'll also enhance your employability by undertaking 120 hours of work experience, providing an opportunity to explore how psychology is relevant to a range of work settings. If you pass all your first and second-year modules, then you'll be eligible to take part in our study abroad option. This is a great experience, which some of our students take up to explore different learning environments and cultural contexts, and to also boost their employability.
In the final year, you'll continue to shape your course, and we offer a wide range of options, including health psychology, cognitive neuropsychology, counselling, clinical psychology, sports psychology, forensic psychology, occupational psychology and educational psychology. You'll also work with a member of staff to design and carry out your own research project.
For more information on each of the years, please click the links in the sections below.
Level 4

Level 5

Level 6

Study abroad

An opportunity for an amazing experience, which will help make you stand out from the crowd. With more and more companies working internationally, experience of living in another country can make a great impression on future employers.

This course offers you the opportunity to enhance your study and CV with a sandwich year abroad. The University has partnerships with over 150 universities around the world, including the USA, Canada, Asia, Africa, Australia, South America and closer to home in Europe.

If you study abroad between your second and third year of study, you'll pay no tuition fee to the partner university and no tuition fee to us either. We'll ask you to make your decision in your second year, so there is plenty of time to think about it.

Find out more about Study abroad opportunities

Please note Erasmus+ funding is only available until May 2023. For students starting their course in September 2022 and wishing to study abroad in 2023-24 or 2024-25, please refer to the Turing Scheme.

What if I need support?

You'll get a personal tutor throughout your studies, and our academic support services can also help with general study skills, including essay writing and presentations. You can also access subject specific support within our LMS Academic Support Unit, and attend workshops, online tutorials and drop-in study skills sessions. We also have a Student Wellbeing centre that can help, should you experience any mental health issues.
Check out our student blogs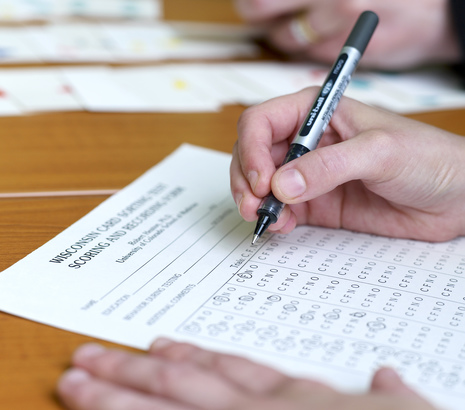 Student Blogs
Elanor Webb - Life after graduation
Hello!
I'm Elanor and I am a psychology graduate (x2!) from the University of Hertfordshire. My journey into psychology began in 2015, when I began studying for my BSc Psychology degree. Six years and a master's degree later, I'm now working as a senior research assistant psychologist.
Life post-graduation (so far!)
Since finishing my postgraduate degree, I have worked at St. Andrew's Healthcare, a secure forensic mental health hospital. My first position was a research assistant role, working within the research centre across a large range of projects, from virtual reality to risk assessment. After twelve months in that position, I moved internally within the organisation, and am currently working as a senior research assistant psychologist on the developmental and complex trauma research programme.
The main activities of my role include developing research protocols, writing research papers for journal publication, supervising the involvement of volunteers and students, and presenting at national and international conferences. Outside of this position, I have also recently begun a voluntary role with Staffordshire university as a professional mentor for psychology students wanting to pursue a career in the clinical and research field.
What's next?
In regards to what's next for me, I will be beginning my part-time PhD in September. The flexibility of university studies means that I can continue in my current research position, fitting my studies around this. Eventually, a little further into the future, I'd love to return to university, although in a teaching role rather than as a student. A key part of my current job which I particularly enjoy is being able to support other's in their own development, and having supportive and passionate lecturers was definitely a big factor in my own success within my university studies.
How my studies have shaped my career pathway
Both my undergraduate and postgraduate degrees were essential stepping stones in my journey to where I am now and the opportunities that I've had along the way.
The applied clinical focus of my postgraduate degree and the emphasis on research skills undoubtedly helped shape a path for me into a research career within a mental health setting. The data handling and analysis skills that I learnt in both my undergraduate and postgraduate degrees are one's which I use daily, constructing databases and analysing results (I never did get to escape from SPSS!). The more practical clinical skills that I learnt on my postgraduate course are also one's which I utilise in my role, both in my interactions with patients and also fellow colleagues; mental health can be a challenging environment to work in, and sharing empathy and compassion with those working alongside you is hugely important.
The academic and scientific writing style that I developed consistently throughout all aspects of my degrees, from essay writing, research labs, and dissertation projects, has been so important to my success in publishing journal papers. The dreaded research vivas, while an experience I did not enjoy at the time, have been pivotal in developing my confidence in speaking and presenting at conferences post-graduation. And the list goes on.
While I did fall into a job within psychology, I am also confident that the knowledge and skills that I have developed from my studies would also prepare me well for a job outside of this sphere. A psychology degree is one of the most versatile qualifications on offer in terms of the transferable skills that you gain. Psychology is a popular area of study, but it is the minority of graduates who go on to pursue a career within the field. Since graduating from Herts, my friends and fellow graduates have gone on to pursue a whole range of different roles across so many different industries, including human resources and recruitment, teaching and education, marketing and sales, and policing.
There is no doubt that it is a degree which, with the combination of hard work, can open doors – and a lot of them too!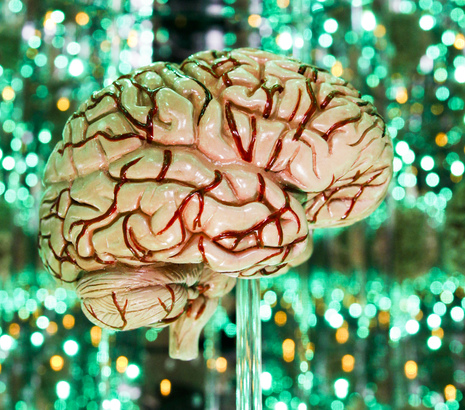 Student Blogs
Elanor Webb - Advice as an alumni
Having graduated from Herts with an undergraduate and postgraduate degree in Psychology, I am now working in the sector as a senior research assistant psychologist. For anybody looking to study psychology, I want to offer you four key pieces of advice and tips to help get you started!
1. Don't feel like you need to go into the course (or finish it!) with your career plans mapped out
Finding your feet after university can be daunting – I won't sugar-coat it. Psychology, particularly the clinical field, can be a competitive area of work to get into, and it's often not a quick, linear, or easy pathway into a career. So if you don't have your life roadmap paved out for the next decade - or even the next year – don't sweat it (easy said than done though, I know). Had you asked me what I wanted to do three years ago, as I came towards the end of my undergraduate degree, you would have been met with a nervous laugh and a face of complete panic.
My decision to continue into postgraduate education was largely the result of uncertainty about what direction I wanted to go in with my career. As my undergraduate degree was coming to an end, I knew clinical psychology was an area of particular interest to me, which prompted my decision to study for an MSc in Research in Clinical Psychology. Essentially, this was a course targeted at people who want to get onto the clinical doctorate training, and those who want to pursue a research career in the clinical field. Ironically, I began the degree as the former, and finished it as the latter.
Working in a secure mental health setting has also confirmed to me that clinical doctorate training isn't the route that I want to take, and it's research that I really love. So I'd definitely say to keep your mind open, and try to avoid that tunnel vision thinking of "this is what I want and I need to get there as soon as possible". There's no timeline to your career and people often get caught up in thinking about the end goal without enjoying the parts in between.
2. Take advantage of opportunities during the degree… your post-grad self will thank you for it!
That's perhaps quite hypocritical for me to say as I certainly wasn't one for doing this. There's a balance to be struck between focusing on your academic attainment and getting valuable experience along the way, and I definitely put my time and effort into getting good grades. A first class degree will undoubtedly open doors for you, but there's also lots to be said for a replete 'experience' section on your CV.
Whilst I didn't do a placement year, I often work with students who are on a clinical placement at St. Andrew's, and I can definitely see the benefits of taking one. The experience they are gaining and the skills and knowledge that they are learning will undoubtedly prepare them well for both their final year studies and beyond this, in their journey into a career.
Getting involved in research can also be a really helpful thing to do. As well as updating your knowledge within an area and developing lots of useful skills, it can offer you an advantage when it comes to applying for training programmes, and is one way to stand out in a very large crowd.
3. Do your research on all the different pathways a psychology degree can take you
For many people, getting onto clinical doctorate training is the motivation underlying their decision to study for a degree in psychology. However, this is by no means the only pathway into a career within the field. As my postgraduate degree was coming to an end, and the delight of never-ending job applications began, my eyes were opened to a whole range of alternative roles and routes; at the time that I got my first research assistant job, I was also offered a training post as an education mental health practitioner – a role which I hadn't heard about until five weeks prior. Also, there are a whole host of options available to psychology graduates which extend far beyond the area of psychology itself.
4.
Celebrate your successes
Lastly, but by no means least, allow yourself to celebrate your own accomplishments and successes along the way. A degree isn't meant to be handed to you on a plate, and it does unquestionably demand hard work, commitment, and lots of perseverance. But it also brings growth, personal and academic development, and exceeding beliefs about your own capabilities. Whilst it can be easy to get caught up in grades, studying for a degree will bring success in many other ways too. Expect the challenges that come with earning a degree, but allow yourself to revel in all the triumphs along the way – big or small!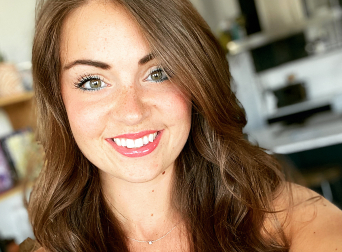 Alumni Stories
Olivia Draisey
Meet Olivia Draisey who 'fell in love with the community spirit' at Herts while studying psychology. She's now a psychology teacher and Head of Year 11 at Jo Richardson Community School.
Read more stories
Find out more about this course
| | |
| --- | --- |
| Current job role | Psychology teacher and Head of Year 11 |
| Year of graduation | 2014 |
| Course of study | BSc (Hons) Psychology |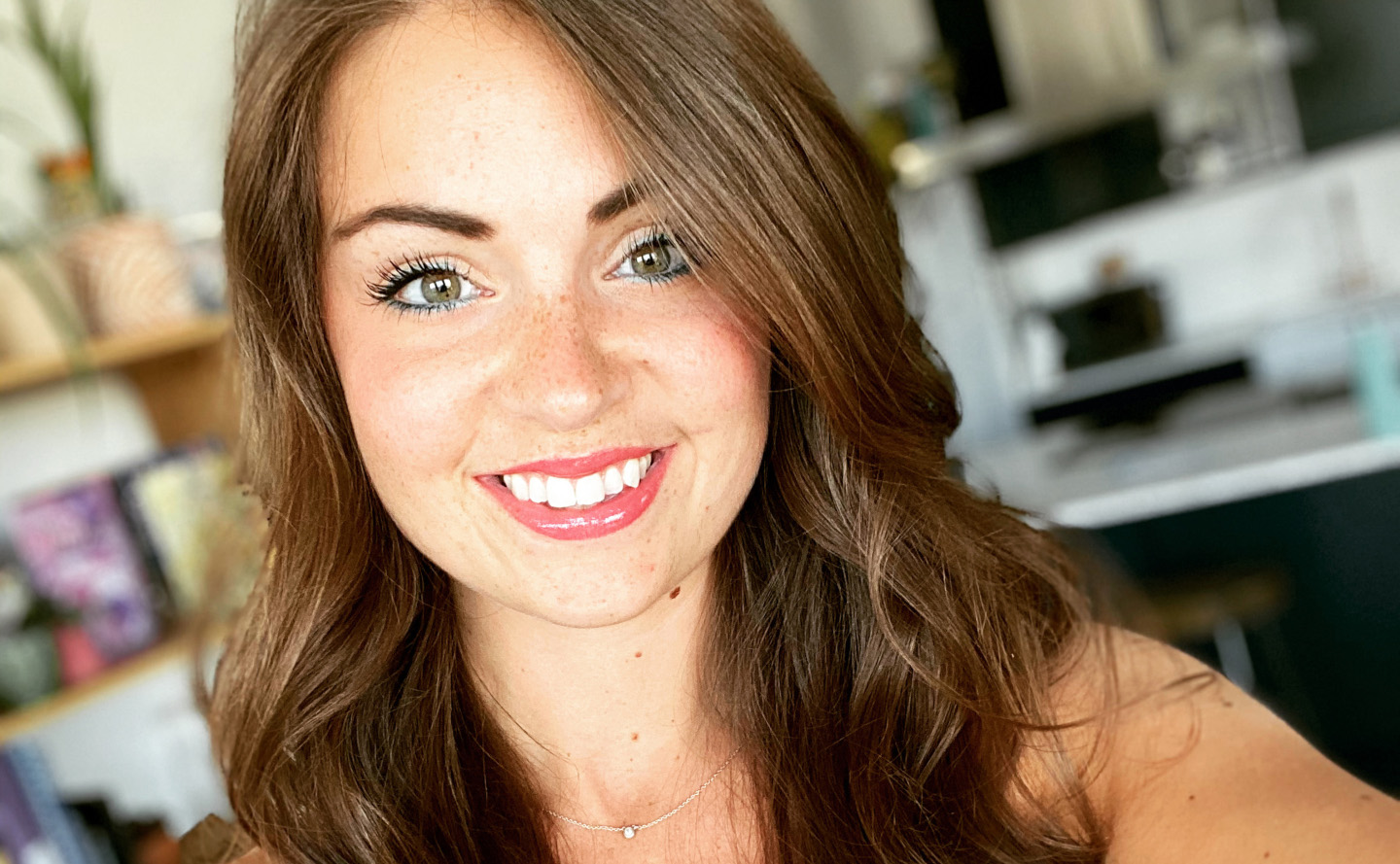 University experience
For Olivia, 'moving to Herts was a huge step'. Before visiting us on an open day, she had been keen to stay at home in the Midlands. Instead, she 'fell in love with the community spirit' and while she was still a little uncertain, she decided to embrace new experiences outside of her comfort zone. Olivia enjoyed student life, feeling 'welcome and at home'. She describes walking into our nightclub on a Wednesday night as an 'invigorating feeling', knowing it was a chance to chat with everyone she knew from her course and the clubs she had joined. 'Every night there has its own memory' she tells us. Olivia took part in activities with the dance society and wrote for the university newspaper and magazine. She tells us that this has 'shaped who I am as an educator'.
Career progression
After graduating, Olivia studied a PGCE (Post Graduate Certificate in Education). She completed her student placements at her former college in the Midlands. Here, she co-ran the college magazine enrichment programme. She has now moved to London and continues to embody the spirit of Herts, sharing with her year group a motto she learned while studying: 'Be nice. Work hard. Take opportunities'. Olivia's studies have given her the qualifications she needed to teach psychology at sixth form level. Now head of year 11, she is passionate about pastoral care and supporting the wellbeing of students and staff. She hopes to progress further in this field as this would enable her to 'unite' her passions for education and psychology in new ways.
Enjoy it! Sometimes it is easy to get swept away with doing work if you don't find the right friendship group straight away, but be confident, you will find your people but just don't be shy!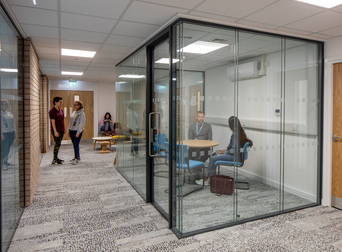 Alumni Stories
Adrienne Kirk
Meet Adrienne Kirk who has had a long and successful career since graduating in 1994. Adrienne currently works a Psychotherapist.
Read more stories
Find out more about this course
| | |
| --- | --- |
| Current job role | Psychotherapist |
| Year of graduation | 2010 |
| Course of study | BSc (Hons) Psychology |
Exploring a new path
Initially Adrienne spent twenty-one years teaching Clinical Communication skills in medical schools. Her role encompassed teaching students in the essential methods of communicating as a medical professional, giving them tangible and applicable knowledge of these professions in practice.
Topics included how to take a medical history and how to deliver information and break bad news to patients. Adrienne also designed and ran the clinical practical exams. She found supporting struggling students the most rewarding element of the job which led her to making this her focus. She later retrained as a Psychotherapist.
Skills for success
Adrienne says her Psychology degree helped develop her critical and analytical skills as well as how to evaluate risk in relation to health. She says, 'I learned how to use statistics to understand data. The Social Psychology modules taught me that we are not always logical addressing social conventions and we are unaware we are applying them to our decision making.'
Adrienne was a mature student when she began her degree having worked for six years before her studies. She says, 'It was wonderful to get back into studying. I had inspiring lecturers who challenged me to think deeply and critically. There were quite a number of mature students, so I never felt that I was not part of the cohort. And I met my best friend, who I still see every week!'
Adrienne encourages new and prospective students to make the most of all the opportunities available through their programme. 'This is a time for exploration, for seriously investigating your ideas and beliefs, for meeting new people and having new experiences. I attended every lecture and there was always something interesting to think about from every one of them.'
'A psychology degree is a launchpad to so many opportunities. I went on and did a Master's in Health Psychology at UCL and from there developed an interest in doctor-patient communication. Working with medical students was so rewarding, but I decided to retrain to help others. I think it is important to have an open mind about where you might be in the future, but a psychology degree has given me an understanding of theories and a means of reading and evaluating research.'
Aspirations for the future
Adrienne is now setting up a private practice as a psychotherapist. She wants to develop a programme to help people with lifestyle changes, and to be the best version of themselves that they can be.
I had inspiring lecturers who challenged me to think deeply and critically.
What's next for my career?

Postgraduate study can lead to professional careers in a wide range of areas including:

Forensic psychology
Clinical psychology
Health psychology
Educational psychology.

BPS accreditation is a hallmark of quality that is acknowledged by many employers and is also an important stepping stone if you wish to become a Chartered Psychologist. You can also continue your studies, and eventually teach and research psychology at a University. Due to their transferable skills, psychology graduates are also highly sought after in many different sectors of society, including marketing and advertising, human resources and communications, public relations and sales, learning and development roles in organisations, criminal justice and rehabilitation, business consultancy and management training, sports and wellbeing, and in government agencies and public bodies.

View our Alumni profiles

Further information - includes assessment method

| Course fact sheets | |
| --- | --- |
| BSc (Hons) Psychology | Download |
| BSc (Hons) Psychology | Download |

| Programme specifications | |
| --- | --- |
| BSc (Hons) Psychology | Download |
| BSc (Hons) Psychology | Download |

Additional information

Sandwich placement or study abroad year

Optional

Applications open to international and EU students

Yes

Course length

Full Time, 3 Years
Part Time, 6 Years
Sandwich, 4 Years

Location

University of Hertfordshire, Hatfield

How to apply?

Fees and funding

Fees 2022

UK Students

Full time

£9250 for the 2022/2023 academic year

Part time

£1155 per 15 credits for the 2022/2023 academic year

EU Students

Full time

£14000 for the 2022/2023 academic year

Part time

£1750 per 15 credits for the 2022/2023 academic year

International Students

Full time

£14000 for the 2022/2023 academic year

Part time

£1750 per 15 credits for the 2022/2023 academic year

*Tuition fees are charged annually. The fees quoted above are for the specified year(s) only. Fees may be higher in future years, for both new and continuing students. Please see the University's Fees and Finance Policy (and in particular the section headed "When tuition fees change"), for further information about when and by how much the University may increase its fees for future years.

View detailed information about tuition fees

Read more about additional fees in the course fact sheet

Other financial support

Find out more about other financial support available to UK and EU students

Living costs / accommodation

The University of Hertfordshire offers a great choice of student accommodation, on campus or nearby in the local area, to suit every student budget.