BSc (Hons) Pharmaceutical Science
Due to the ongoing Coronavirus pandemic, examinations may be replaced by an alternative form of assessment during the academic year 2020/2021. Please refer to the Programme Specification on these pages for further details.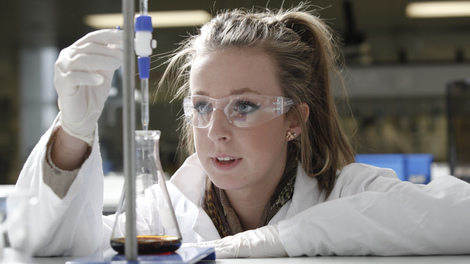 Learn practical laboratory skills in our modern Science Building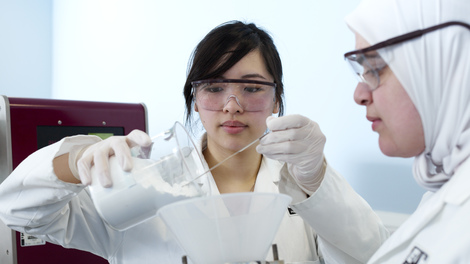 Gain valuable insight into drug discovery with our industry links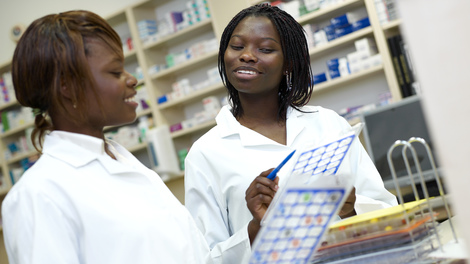 Course designed with input from biotech & pharmaceutical companies
This course includes the sandwich year options of:
*No fees are charged for this year
Key information

UCAS code

B202

Institution code

H36

School of study

School of Life and Medical Sciences

Course length

Full Time, 3 Years
Sandwich, 4 Years

Location

University of Hertfordshire, Hatfield

Entry requirements

| UCAS points | A Level | BTEC |
| --- | --- | --- |
| 104 | BCC: Including grade C or above in Chemistry. | DMM |

Additional requirements

All students from non-majority English speaking countries require proof of English language proficiency, with a minimum IELTS score of 6.0.

If you do not have the required IELTS or equivalent for direct entry on to your degree programme, our Pre-sessional English and International Foundation courses can help you to achieve this level.

For more details on the University of Hertfordshire's entry requirements, please visit our Undergraduate Entry Requirements page.

Find out more about International Entry Requirements.

The University of Hertfordshire is committed to welcoming students with a wide range of qualifications and levels of experience. The entry requirements listed on the course pages provide a guide to the minimum level of qualifications needed to study each course. However, we have a flexible approach to admissions and each application will be considered on an individual basis.

Sign up for alerts

Get access to personalised content, tailored towards your interests:

Information on your favourite courses
Tips to help you through the application process
Blogs, vlogs and advice from current students
Why choose this course?
Want to get hands-on? You're in the right place. Because at Hertfordshire, that's exactly what you'll do. We teach pharmaceutical science in small, supportive groups, based in real labs, equipped with outstanding industry technology. Every step of the way you'll build the skills today's employers really need. We know, because we asked them. In fact, we designed our entire course in collaboration with the biotech and pharmaceutical industries.
Our inventive, inspiring teaching team has an outstanding reputation and a strong research ethos, pouring their internationally acclaimed discoveries straight into your learning. So, whether you want to design new drugs, bring brilliant discoveries into the real world or champion patient safety, you'll be studying as part of a vibrant, supportive scientific community.
In your first couple of years you can take advantage of peer-to-peer mentoring from final-year students, and throughout the course you'll get the chance to go to eye-opening events and gain career insights from visiting experts and inspiring alumni. Fancy some phenomenal transferrable skills? You'll get those too – from making presentations and working with others, to brilliantly managing your time.
What are the facilities like?
Outstanding. This course is based in our modern, fully-equipped science building, where you'll get hands-on in specialist labs and suites dedicated to making medicines including working in pharmacology, cell biology, synthetic chemistry, analytical chemistry, formulation development and sterile manufacturing.
We continually invest in industry-standard equipment and you'll also have access to the latest software, clinical journals, dedicated learning spaces and the University's 24/7 Learning Resource Centres.
Like to pave the way for powerful new treatments? Want to help patients lead better lives? We've got everything you need right here at Herts.
What's the course about?
Your first year gives you a solid grounding in pharmaceutical science. You'll find your feet in the lab and the library – learning experimental techniques, getting to grips with powerful data and analytical tools. Together, we'll explore human physiology and biology, biology and biochemistry, pharmaceutical chemistry and the fundamentals of analytical chemistry. Together, these subjects will help you understand how to make medicines, how they work in the body and how to ensure they're safe.
In your second year, you'll put that learning into practice. It's your chance to explore drug discovery and formulation, make medicines and natural products and design advanced treatments using artificial intelligence. You'll also study lab practices, how to make sure drugs are safe and viable, and how they metabolise in people's bodies.
By the end of the year, you'll have the scientific know-how, lab skills and analytical abilities to secure a powerful placement year. This option is a great way to pack your CV with practical experience and insights before coming back for your final year with us.
Study abroad/work placement option: Recent students have taken placements in research institutions, healthcare companies, agrochemical organisations, environmental agencies, and pharmaceutical and biotech companies. Like to join them? We'll help you find a great opportunity. Want to study abroad instead? We can open exciting doors, all over the world, with recent students going to the US, Mexico and Spain.
You'll spend the first 12 weeks of your final year in the lab full time, working on a real-life research problem that will help you hone your lab and research skills. Finally, you'll spend your last semester studying a simulated regulatory science module, examining how medicines are translated from the laboratory to the clinic and specialising in either medicine design or formulation development.
Find out about our Pharmaceutical Science staff
Your main campus is College Lane  
This is where the creative arts, science and health related subject are based. This means you'll share the campus with future nurses, scientists, artists and more. You can use the common rooms to relax with friends, work out in the 24-hour gym or have a drink in the pub or cafes. We also have restaurants for you to eat in or grab something on the go. You can take the free shuttle bus to our other campus or walk there in just 15 minutes.  
What will I study?
Degree programmes are structured into levels, 4, 5 and 6.  These correspond to your first, second and third/final year of study.  Below you can see what modules you'll be studying in each.  
Level 4

Level 5

Level 6

Study abroad

This course offers you the opportunity to study abroad in the Sandwich Year through the University's study abroad programme. Study abroad opportunities are available worldwide and in Europe under the Erasmus+ Programme.

Work placement

All our students have the opportunity to undertake a work placement in their 3rd year. We strongly recommend that our students undertake a supervised work placement; recent placements have been based in Government and charity-funded research institutions, healthcare companies, agrochemical, pharmaceutical and biotech companies, environmental agencies and the NHS.

You can also choose to gain an extra qualification – the Licentiateship of the City and Guilds Institute. This will greatly enhance your employability and your performance in your final year. Work placements are usually paid. Current employers are listed below:

GlaxoSmithKline: Data Management - Uxbridge,
Guy's Hospital: Drug Research Unit - London,
Imperial College: Toxicology Unit, Faculty of Medicine - London,
Medical Research Council - Mill Hill,
Medifix Adhesive Products - Luton.

What if I need support?

We're here for you. We keep our teaching groups small so everyone can get individual support, and you'll build strong relationships with tutors and other students. If you ever have questions or worries, our open-door policy means you're always welcome to pop in, talk things through and get the help you need.

You'll have a personal tutor, and our programme leads and student experience team are always happy to help. If you're finding things tough, we also have an academic support unit, and can help you tap into the University's counselling services.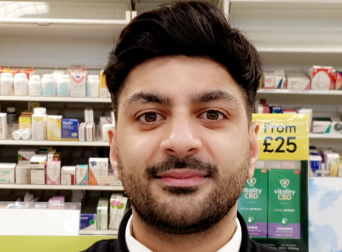 Alumni Stories
Nikunj Thakrar
Meet Nikunj Thakrar who has built a successful career as a Pharmacist since graduating in 2009. He currently works for Tesco as a Pharmacy Manager and has returned to the University as a visiting lecturer.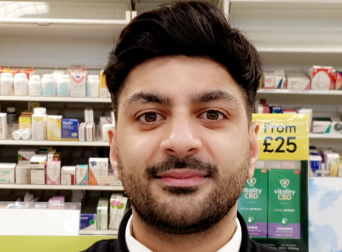 University experience
Nikunj has been working at Tesco since he was a pre-reg Pharmacist and has worked his way up to the position he is now in. He speaks highly of the University, crediting us with helping him succeed in his career. Through the University's resources, facilities and exceptional Pharmacy degree, Nikunj had the opportunity to train three pharmacists as a pre-reg tutor. This hands-on practical experience helped him when entering employment and gave him tangible skills to take into his career.
He says, 'The University had, and still has, a massive impact on how my career has progressed. The teaching, support and resources were excellent and helped me develop into the pharmacist I am today. I count my time at university as one of the main contributing factors to my success.'
Real world skills
Nikunj's experience and career demonstrates how the University gives students the skills to succeed, delivering fully skilled, work ready graduates to the professional world, equipped with unique experience and knowledge. Nikunj says, 'I feel that the preparation we were given for the real world was extremely useful in helping me settle as a pharmacist. We spent a lot of time in the mock pharmacy and dispensing suites which were the closest thing to an actual pharmacy. And although daunting, OSCE examinations were an extremely effective way of mimicking real-life scenarios a pharmacist may encounter, ultimately testing our knowledge.'
Aspirations for the future
As a visting lecturer, the University recognised Nikunj's talent and was able to facilitate his passion for the subject. He is continually developing new skills that he can incorporate into his professional role, in addition to help nurture the pharmacists of tomorrow. He encourages prospective pharmacists to gain experience alongside their degree as it will be invaluable when qualified. He adds, 'Set yourself goals to work towards and never lose sight of them.'
Looking ahead to the future, Nikunj says, 'I am currently very happy with my roles at Tesco and the University of Hertfordshire. However, in the future, I plan on helping out with more central and operational projects within the company and to increase my time spent in academia.'
I made great friends on my degree and through the Students' Union, and I've now got friends around the world, because of the wider Alumni community.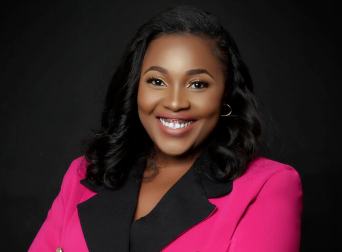 Alumni Stories
Chika Madubuko
Meet Chika Madubuko who has used her business knowledge to help others. She is currently the CEO of Greymate Care, Africa's pioneer AI-Powered, home-care platform that connects the elderly to a vetted caregiver.
| | |
| --- | --- |
| Current job role | CEO of Greymate Care |
| Year of graduation | 2014 |
| Course of study | MSc Biotechnology |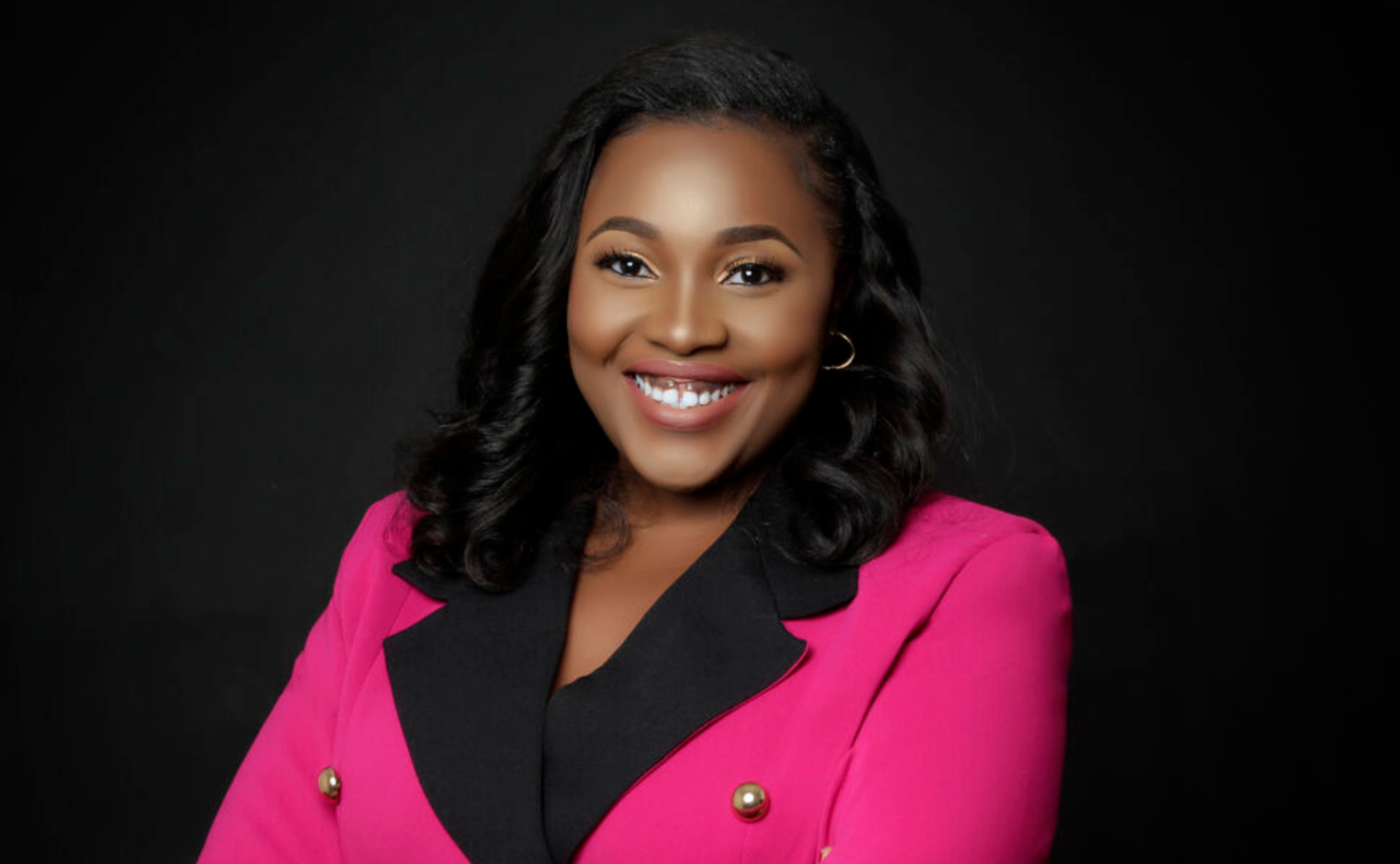 University life and experience
Chika initially decided to study at the University of Hertfordshire based on our impressive Learning Resource Centre's ranking and our close proximity to London. As an international student, these factors were extremely important to ensure she had the tools and support to succeed in her course.
Her course, MSc Biotechnology, enabled Chika to push herself and provide a comprehensive and practical approach to the industry she wanted to pursue a career in.
'Our course was delivered using a problem based learning approach where we tried to solve problems using real life scenarios as case studies.'
Similarly, Chika goes on to add that the composition of the modules on her course was completely different to other universities as the variety on offer 'covered all areas within the sector.' She firmly believes that as a University of Hertfordshire alumna, she has 'the best recipe for success' and 'the world is [her] oyster.'.
The future
Since graduating in 2014, Chika's career has spanned across three continents and several multinational companies. She is currently the CEO of Greymate Care in Africa but has set her sights even higher. In the future, she would like to become a renowned business mogul and take the world by storm.
In June 2020 we were delighted to announce Chika as our AInternational Alumnus/Alumna of the year for 2020.
'Our course was delivered using a problem based learning approach where we tried to solve problems using real-life scenarios as case studies.'
What's next for my career?

This BSc Pharmaceutical Science course has been designed with input from potential employers such as the pharmaceutical industry and regulatory bodies to provide students with highly marketable knowledge and skills for a variety of different career options.

By the time you graduate, you'll have a huge amount of lab experience, strong transferable skills and the ability to research and document your discoveries. It's a winning formula that helps our graduates land great jobs.

For example, you could work in formulation science, analytical chemistry, medicinal chemistry or regulatory affairs. Or move into food and drink, cosmetics, agrochemicals, biotechnology or research. And if you want to keep studying? Stick around. We've got a whole range of exciting taught MScs, an MSC by research and PhD programmes.

Graduates of the course will be fully equipped to enter the pharmaceutical and biotechnology sectors in a variety of disciplines, including formulation science, analytical chemistry, medicinal chemistry and regulatory affairs. The course will also provide a platform for postgraduate study for those students interested in pursuing higher degrees such as MSc and PhD.

View our Alumni profiles

Key staff

Further information - includes assessment method

How to apply?

Fees and funding

Fees 2020

UK/EU Students

Full time

£9250 for the 2020/2021 academic year

International Students

Full time

£13000 for the 2020/2021 academic year

Additional costs include:

£30 deposit for a chemistry locker – refundable
£5 for 2 lab books – non-refundable
£35 deposit for EVS system – refundable after year 4 of study
For those students who wear a hijab or head cover there is a laboratory flame-proof Hijab or other head cover for £10 – non-refundable

*Tuition fees are charged annually. The fees quoted above are for the specified year(s) only. Fees may be higher in future years, for both new and continuing students. Please see the University's Fees and Finance Policy (and in particular the section headed "When tuition fees change"), for further information about when and by how much the University may increase its fees for future years.

View detailed information about tuition fees

Read more about additional fees in the course fact sheet

Other financial support

Find out more about other financial support available to UK and EU students

Living costs / accommodation

The University of Hertfordshire offers a great choice of student accommodation, on campus or nearby in the local area, to suit every student budget.
Please note that some of the images and videos on our course pages may have been taken before social distancing rules in the UK came into force.