BA (Hons) Film and Television Production
Ranked 16th nationally for Film Production (The Guardian)
Warner Bros. (Leavesden) awards an exclusive bursary and professional mentoring scheme to one of our final year students
Our location (just 25 minutes from Kings Cross London) allows us to have regular sessions with our network of industry professionals, including Harry Potter director Mike Newell and Stanley Kubrick's producer Jan Harlan
Key information

UCAS code

W602

Institution code

H36

School of study

School of Creative Arts

Course length

Full Time, 3 Years
Sandwich, 4 Years

Location

University of Hertfordshire, Hatfield

Entry requirements

| UCAS points | A Level | BTEC |
| --- | --- | --- |
| 104 | BCC | DMM |

Additional requirements

All students from non-majority English speaking countries require proof of English language proficiency, equivalent to an overall IELTS score of 6.0 with a minimum of 5.5 in each band.

If you do not have the required IELTS or equivalent for direct entry on to your degree programme, our Pre-sessional English and International Foundation courses can help you to achieve this level.

For more details on the University of Hertfordshire's entry requirements, please visit our Undergraduate Entry Requirements page.

Find out more about International Entry Requirements.

The University of Hertfordshire is committed to welcoming students with a wide range of qualifications and levels of experience. The entry requirements listed on the course pages provide a guide to the minimum level of qualifications needed to study each course. However, we have a flexible approach to admissions and each application will be considered on an individual basis.

Sign up for alerts

This course is up for a periodic review

This course is due to be renewed at a Periodic Review event which will be held on May 2020.

We anticipate that there will be further enhancements made to the course as a result of the Review.

Our website and printed literature will be updated following completion of the Periodic Review in order to provide applicants with further confirmed details on the following:

module titles
whether the modules are core or optional
the expected contact hours
how the course will be assessed
staff teaching on the course
About the course
Film and television production is one of the largest growth areas in the creative industries, with major international productions coming to the UK to find the best crews and creatives in the world. Taught by industry professionals and using the latest technology, you will develop the practical skills, creative abilities, technical expertise and business know-how to really kick-start your career. You'll also take advantage of our excellent links with industry partners, including Warner Bros Studios Leavesden and Elstree Studios, as well as opportunities for work placements and employment.
Why choose this course?
The Film and Television programme is a ScreenSkills and CILECT accredited course that provides an environment in which students can grow into confident television and film practitioners. We are proud to be among the top 20 for film production, nationally (The Guardian), delivering industry ready graduates into the workplace.
Our course is designed to put the industry and its needs at the heart of our teaching. Students learn professional skills from the outset, managing and producing their own location and studio-based shoots, and getting the opportunity to experience a variety of key roles on set and in post-production.
Our close partnerships with leading industry figures ensures that students hear about the latest commercial developments, while also putting into practice the long-established methods and techniques, workflows, and standards employed by film and television companies globally.
During your studies, you can take control of your own specialist career development, choosing to focus on those areas of production and post-production that best suit your passions and employment aims.
With modules covering the theory, history and contemporary practice of film and television, the course gives you an understanding of the industry's past while preparing you to take an active part in its future.
Film and Television successes
We are proud to be winners of the prestigious Royal Television Society London Student Awards for Best Drama 2015, Best Sound Craft Award 2016 and Best Production Design Craft Award 2017, as well as being nominated for Best Documentary 2014, 2015, Best Entertainment Programme 2016 and Best Drama 2018.
Film and Television industry links
We are proud to be in partnership with the Edinburgh International Television Festival talent network scheme. The opportunity exists for final year students to apply for this highly acclaimed new talent programme. This can help fast track you to employment via mentorship and internships from leading companies and broadcasters such as BBC, Endemol, ITV and Sky.
In post-production, we are members of ENVY Academy which provides graduates with the chance to work with ENVY Post-Production in London. Five five former students now work there full-time.
Our red carpet event end of year show for final year students - Visions Festival - has sponsorship from a stellar list of industry partners:
Avid – Best Post-Production Sound
BBC – Post-Production
BFI – Best Dissertation
Elstree Studios – Best Post-Production Editing
The Kubrick Estate – Stanley Kubrick Prize for Fiction
ITV – Best Factual Entertainment
Warner Bros Studios Leavesden – Best Production Design
The Lord Lew Grade Foundation - Lord Lew Grade Award for Individual Student Achievement
Zeiss - Best Cinematography
This gives our students strong employability skills. Many prize winners go onto jobs with our industry partners.
Film and Television facilities
The course regularly invests in high quality production and post-production equipment, often making new purchases every year.
Our camera range includes Blackmagic URSA 4.6K digital cinema cameras, Canon C100, Canon XF305, and Panasonic 371; with lenses from Zeiss and Samyang. Our production equipment includes Kino Flo and Arri lamps; Sennheiser, SQN and Zoom microphones and recorders; and our professional grip equipment includes Steadicam rigs, Jibs, and Dollies.
The Mike Newell Sound Stage TV Studio is a large dedicated HD broadcast standard facility complete with a railed light rig and pedestal cameras with autocue systems, green screen and vision mixer.
Our post-production facilities consist of the 50 seat Walter Murch Post-Production Lab and a second 30 seat dedicated lab with major post production software available from Avid Media Composer and Pro Tools for picture and sound editing, Baselight and DaVinci Resolve for colour correction, and Final Draft and MovieMagic Budgeting and Scheduling for scriptwriting and production planning.
A 96 terabyte shared storage facility by EditShare enables students to edit projects collaboratively and simultaneously, mirroring industry standard workflows and practice, while also giving students access to our library of over 23,000 sound effects and 4,000 music tracks to use in their edits.
Additional dedicated individual post production suites ideal for colour grading, and dubbing studios for ADR and audio finishing are available for students to book.
Visiting Tutors and Professors
Prof. Val Kuklowsky
Visiting Professor of Sound Post-Production
Val is an Emmy and BAFTA award nominee working as a post-production sound supervisor, with credits including Game of Thrones, Independence Day, A Knight's Tale, U571 and Moonlighting,
Prof. Kate Kinninmont M.B.E
Visiting Professor on Gender in Media
Kate is the former Chief Executive of the Guild in Women in Film and Television. An experienced director and producer in television, Kate acts as a visiting professor, engaging our students with industry developments including the Time's Up and #MeToo movements.
Jan Harlan
Honorary Doctorate holder, Executive Producer
Jan was Stanley Kubrick's Executive Producer and worked with him on his last five films; followed by working with Spielberg on AI: Artificial Intelligence. Jan's teaching is known worldwide, and he has been teaching at Herts for eight years.
Mike Newell
Honorary Doctorate holder, Director
Mike is the director of Four Weddings and a Funeral, Donnie Brasco, Harry Potter and the Goblet of Fire and The Guernsey Literary and Potato Peel Pie Society. Mike gives guest masterclasses, and invited students to the post sound mix of his films.
Film and Television student testimonials
"Since leaving the course I have worked on Wonder Woman, The Mummy and Solo: A Star Wars Story as a Set Production Assistant. Most recently, I just finished work on Spider-Man Far From Home.
I have been offered a job on Overlord and will get to work with J.J Abrams as a result!
I'm also working on my first short film outside of university and have the backing of Warner Brothers Creative Talent, I will be getting to use Panavision for all of our camera equipment and maybe shoot on film."

- Ellie Rawlings, Graduate 2016
Warner Brothers Creative Talent Scheme
Our final year students are eligible to apply to become a Warner Brothers Creative Talent scholar. We are proud to have been the first undergraduate course in the country to be selected for this partnership. Now in its fifth year, the scheme provides professional mentoring and a bursary fund of up to £10,000.
Royal Television Society Bursary
We're pleased to announce that the RTS Bursary is again available for undergraduates Successful applicants will receive £1,000 each year for three years plus student membership of the RTS and the Hospital Club in London's Covent Garden – a private club popular with media professionals. Full details of the scheme are at RTS Bursary
Blackmagic DaVinci Resolve Accreditation
Students are offered the opportunity to become Blackmagic DaVinci Resolve accredited before completing their degree. Resolve is one of the leading colour correction and grading applications in the industry, and also includes picture editing and Fairlight audio editing capabilities. Blackmagic is a name recognised across the film and television industry, and a certification as a pro-user in their software will make graduating students even more employable. The University is proud to be one of Blackmagic's first accredited training centres in Europe.
What will I study?
The course is taught as a range of lectures, workshops, seminars and tutorials. Practical workshops run each week in location kit and post-production, and dedicated TV studio sessions; while theory modules have screening programmes; and students organise and schedule their own film shoots off campus during filming weeks.
There are field trips to Broadcast Studios such as the BBC and Elstree Studios to attend live TV recordings such as A League of Their Own, Celebrity Juice and other entertainment shows. RTS and BFI lectures are also offered to students, and we have annual trips to the Cannes Film Festival, Sheffield Doc/Fest and Edinburgh International Television Festival.
Professional Accreditations
ScreenSkills accreditation is awarded in recognition of the highest level of contemporary industry teaching and facilities. This gives potential employers an indication that candidates from our degree course have been trained professionally and are ready to take up an industry role successfully.
Avid Accreditation
Students are offered the opportunity to become Avid accredited in Media Composer for picture editing, and Pro Tools for sound editing before completing their degree. This is a major advantage for post-production roles strengthening student's applications for positions within the editing departments of film and TV production companies.
Blackmagic Design
Students are also offered the opportunity to become Blackmagic DaVinci Resolve accredited before completing their degree. Resolve is one of the leading colour correction and grading applications in the industry, and also includes picture editing and Fairlight audio editing capabilities. The University is proud to be one of Blackmagic's first accredited training centres in Europe.
The Production Guild
Our partnership with the UK's leading membership organisation for high level industry film practitioners The Production Guild offers our students unique access to masterclasses and placements. Members of the guild are major award winners and work across TV dramas and US studio features.
CILECT
The International Association of Film and Television Schools is the association of the world's major film and television schools. Founded in Cannes in 1955, we are one of only 13 member film courses in the UK and one of only nine offering undergraduate tuition. Membership to CILECT not only requires the highest standard of teaching but also gives members access to a wide network of educators and industry professionals as a means to exchange ideas and further develop their curriculum and teaching.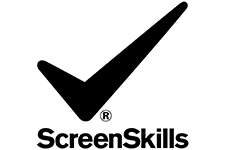 Careers
Our students have worked on some of the most famous and recognisable names in recent film and television productions, including:
Archivist and Script Editor: EastEnders (BBC)
Producer: The Grand Tour (Amazon)
Production Assistant: Wonder Woman, The Mummy, Tomb Raider, Solo: A Star Wars Story, Spider-Man Far From Home
Post-Production Runner: Gogglebox (Channel 4)
Producer/Director: Jamie Oliver's FoodTube (YouTube)
Video Assistant: Ready Player One, Justice League, Murder on the Orient Express, Christopher Robin, Mary Poppins Returns
Visual Effects Production Assistant: Star Wars: The Last Jedi
Camera Operator: Victorian Bakery (BBC)
DIT: Back in Time for the Weekend (BBC)
Production Assistant: Hunted and Celebrity Hunted (Channel 4)
Assistant Producer, Strictly Come Dancing (BBC)
Marketing Assistant, Warner Brothers
Head of Editorial, The Edge Picture Company
Editor, IMG
Creative Producer, Viasat
What job can I get?
Graduates initially go on to become runners, junior researchers, assistant producers, assistant directors, editors and camera assistants, and freelancers. Thereafter, they may expect to progress all the way up to senior roles such as producer, director, senior editor, head of department. Our graduates gain employment in both production and post, and in TV and film, as well as digital and film marketing, web content creation and online video production.
Periodic review
This course is due to be renewed at a Periodic Review event which will be held in May 2020.
We anticipate that there will be further enhancements made to the course as a result of the Review.
Our website and printed literature will be updated following completion of the Periodic Review in order to provide applicants with further confirmed details on the following:
module titles
whether the modules are core or optional
the expected contact hours
how the course will be assessed
staff teaching on the course
During my degree, my tutors taught me invaluable lessons about the industry, including everything from producing a film to pitching a short film idea of your own. I learned the importance of expressing myself and my own opinions when working in groups with others. I found the importance of having confidence in your own ideas. Without my degree from the University of Hertfordshire, I would not be the same person I am today. I now consider myself to be a more confident person with enthusiasm, organisational skills, and an eagerness to learn, and I am ready to apply my skillset and experience to a career in film and television.
Study abroad

This course offers you the opportunity to study abroad through the University's study abroad programme. Study abroad opportunities are available worldwide and in Europe under the Erasmus+ Programme. Our excellent partners, including in Los Angeles, San Diego and Vancouver, offer an incredible experience of the international film and television industries.

A very popular opportunity within the course, more students from Film and TV took up the chance to study abroad than any other course in Creative Arts in 2018.

Work placement

There is a work experience module that you can complete. The course has a dedicated Professional Development expert to help marry up students with work experience opportunities. In the second year or final year of study, you may substitute coursework for accredited work experience; and the course also offers a sandwich year for an industrial placement.

Throughout the academic year, the course often is approached to engage and work on live projects, and students are given the opportunity to crew and be involved in working on productions for real clients. Recent examples include working on a documentary for Sky Arts, cinematography for a series of live music records for a classical ensemble, and filming for an evening at Elstree Studios with Dame Diana Rigg.

Studying on the Film and Television degree at Hertfordshire also offers you the unique opportunity to gain accredited work experience on our own ongoing live research activity - The Elstree Project.

Since the project began in 2010, over 60 students have been crew members on interview shoots with veterans from the film and television industry at the studios of Elstree and Borehamwood. Some of the stories our students have heard first-hand include what it was like to operate the film camera for Star Wars, design props for Stanley Kubrick, and floor manage The Muppet Show, all while getting the opportunity to further their practical filmmaking skills.

Our interviewees include Steven Spielberg, Walter Murch, Simon Pegg, Christiane Kubrick and Brian Blessed. Trips to the studios are a regular part of the project, and the work forms part of a vitally important archive.

Key staff

Fees and funding

Further information

| Course fact sheets | |
| --- | --- |
| BA (Hons) Film and Television (Production) | Download |
| BA (Hons) Film and Television (Production) | Download |

| Programme specifications | |
| --- | --- |
| BA (Hons) Film and Television Production | Download |
| BA (Hons) Film and Television Production | Download |

| Additional information | |
| --- | --- |
| Sandwich placement or study abroad year | Optional |
| Applications open to international and EU students | Yes |

How to apply