MSc International Business
Why choose Herts?
Flexibility: You have the option either to complete the course on fast track in one academic year, or in two years with a choice of a work placement or advanced research.
Industry Connections: Hertfordshire Business School is very well connected and hosts regular business networking events with large organisations such as BT, Tesco, and Ocado.
Employment Prospects: Our graduates are Business Developers, Senior Managers, and Commercial Operation Managers in organisations including Royal Mail, Network Rail, and BT.
Entry requirements and key information

An honours degree (at least 2:2 or equivalent) in any discipline, a degree equivalent professional qualification or appropriate work experience.

All students from non-majority English speaking countries require proof of English language proficiency. The following qualifications and grades will be considered:

GCSE English language grade A-C
IELTS 6.5 (with no less than 5.5 in any band).

Other English language tests are accepted. Please contact the International Office for details.

If you do not have the required level of English for entry, our academic English courses can help you to achieve this level.

Institution code

H36

School of study

Hertfordshire Business School

Course length

Full Time,
Full Time, 1 Years
Full Time, 17 Months

Location

University of Hertfordshire, Hatfield

Sign up for alerts

Get access to personalised content, tailored towards your interests:

Information on your favourite courses
Tips to help you through the application process
Blogs, vlogs and advice from current students
Employability

What job can I get?

Our MSc International Business graduates find jobs all over the globe. They gain employment in multinational corporations, SMEs, non-profitable organisations, family businesses and as entrepreneurs. They work in a variety of sectors such as marketing, HR, operations and supply chain, finance, and in diverse industries, including fashion, education, hospitality, pharmaceutical and engineering.

Most importantly, through this programme, you will have developed your skills, understanding and confidence. You will graduate as a more mature professional, better able to see opportunities, more sensitive to cultural differences, more resilient to cope with stress and change, and capable of operating in a fast-moving global environment.

Alumni success stories

See what some of our previous graduates have gone on to achieve and how their time at the university helped shaped their careers.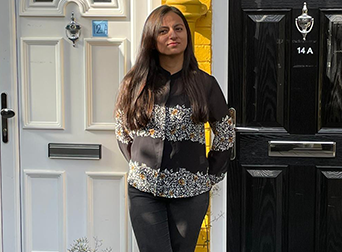 Alumni Stories
Ayesha Mehta
Meet Ayesha. With support from the University's Student Wellbeing team, Ayesha excelled at Herts and is now an Expenditure Account Assistant for a global company.
| | |
| --- | --- |
| Current job role | Expenditure Account Assistant for BMS World Mission |
| Year of graduation | 2022 |
| Course of study | MSc International Business |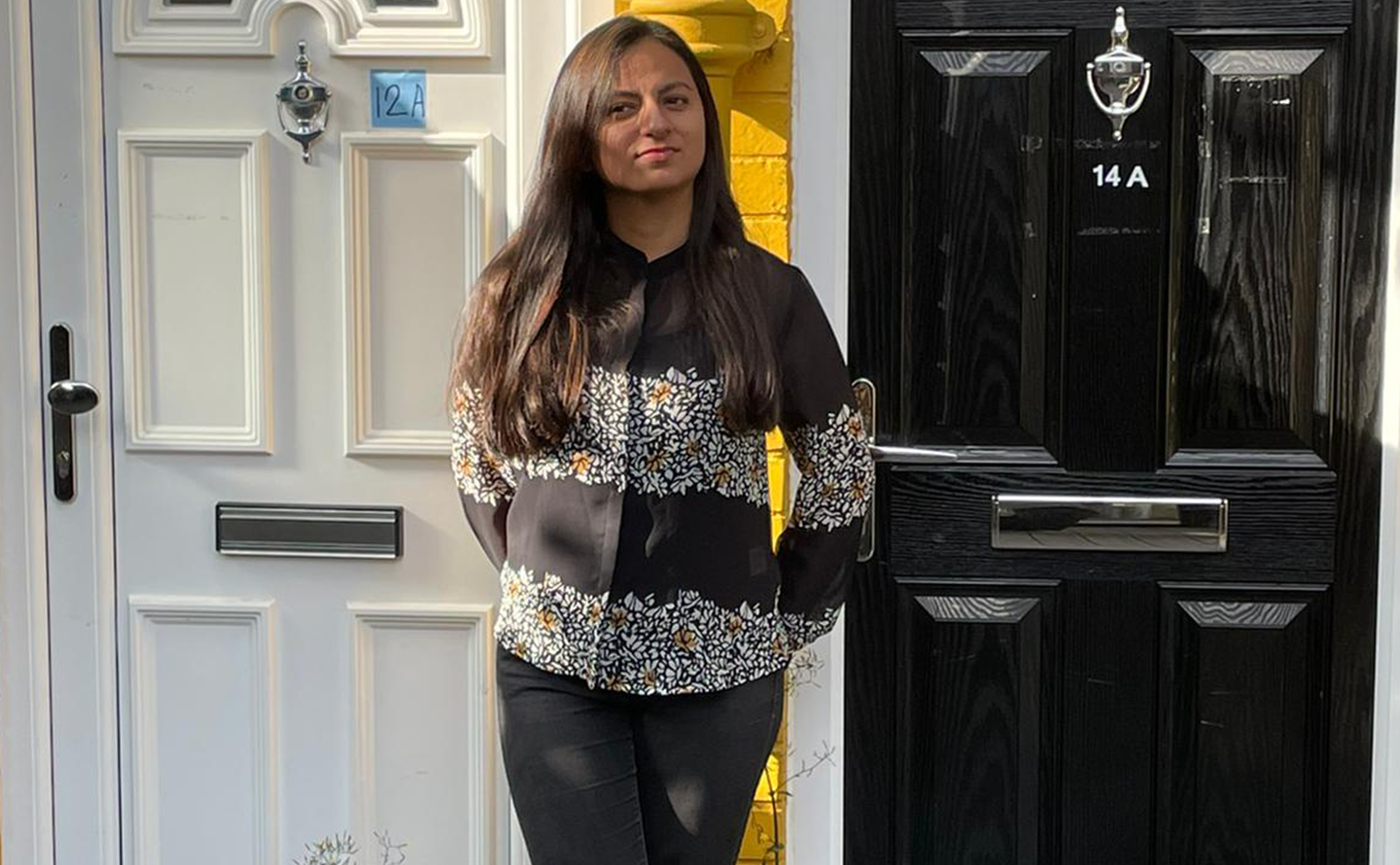 A strong support network
Ayesha has been hearing impaired since birth and before arriving at Herts, she felt that she didn't have a strong support network. In her words, 'I was clueless about what I needed to do in class or how I could study. I shared my concerns with the University's Student Wellbeing service, and they were amazing. When classes were held online because of the pandemic, I was provided with live transcribing software so that I didn't miss any details and I was also given a notetaker.'
This peace of mind allowed Ayesha to develop her skills in other areas, namely public speaking. Ayesha says, 'I was anxious about speaking in front of people, but my tutors offered a supportive environment and encouraged us to participate. This boosted my confidence, which led to me winning an award for best poster presentation during the Supply Chain Management module. The module leader then asked me and 10 peers to present our poster to a panel of judges in a separate competition at the University. I came third and the judges praised me for my confidence.'
Her career ambitions
Ayesha is now an Expenditure Account Assistant for BMS World Mission, a Christian mission organisation working in 30 countries. Her long-term goal is to work for a major financial company in the UK and to volunteer to help vulnerable children across the world.
Ayesha believes the MSc International Business course changed her life. She says, 'I was working in a different field before I came to Herts. If you keep a positive mindset and work hard, you will be able to overcome any challenges you face.'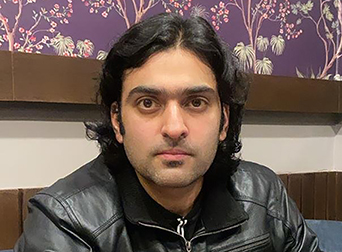 Alumni Stories
Naveed Qazi
Meet Naveed who pursued a career in banking and construction in Dubai and Abu Dhabi, before realising his true passion was in creative writing.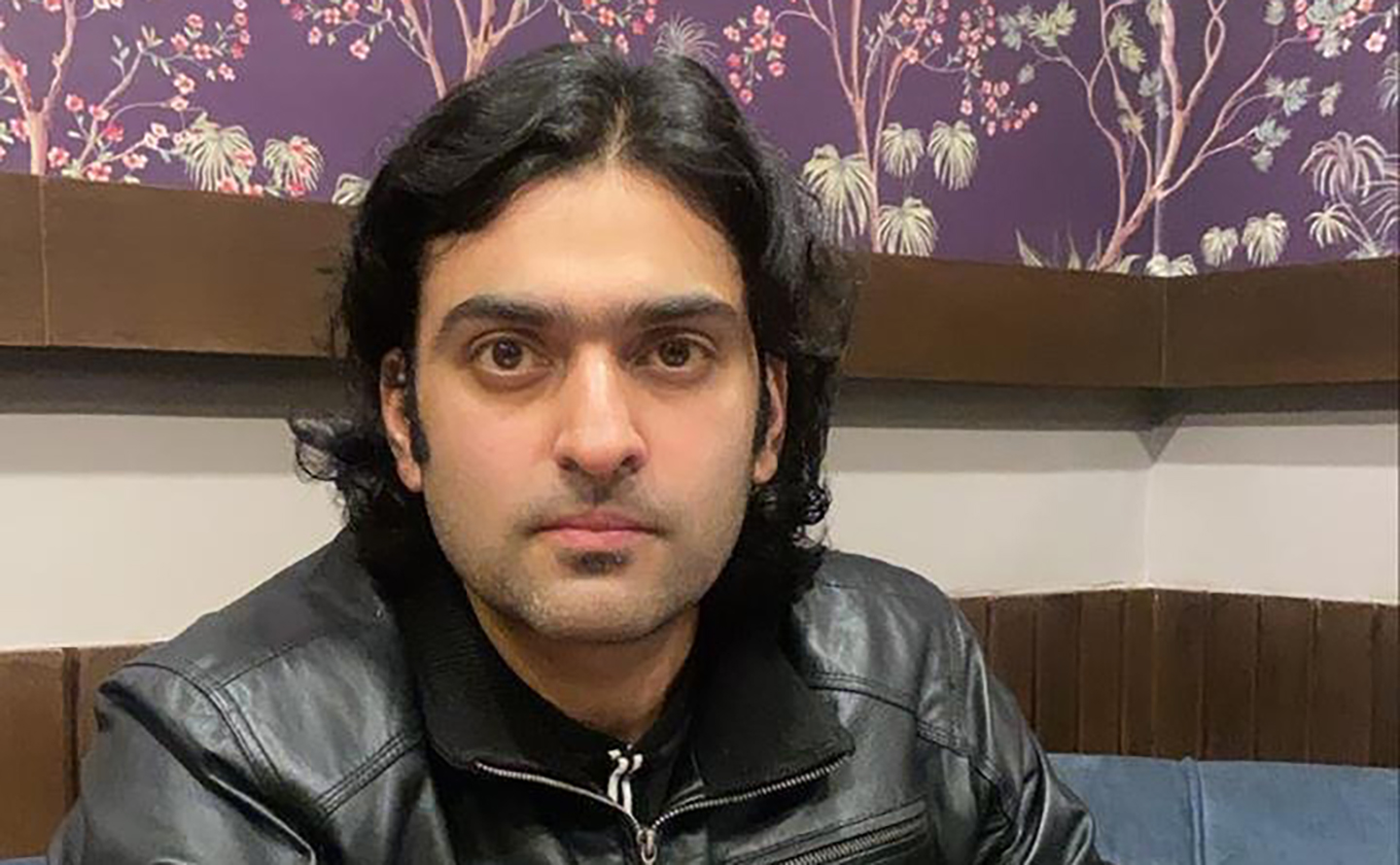 Life at Herts
Naveed's time at Herts prepared him for success and he credits his time studying for his Masters at University as teaching him focus, determination, self-confidence and finesse. He says, 'Studying in the UK was a life changing experience for me, and I carry one of the University's graduate attributes with me in my writing career; to seek knowledge throughout life.'
'My time as a course representative taught me leadership, time management, and the ability to liaise with academic staff by giving them direct student feedback relating to the course. I found the academic staff to be very supportive as they always wanted the students to achieve their best from the course.'
Naveed chose to study at Herts because the course content sounded interesting, and the location was also a big selling factor. He says, 'The course covered important aspects of business studies relating to international business which included the cultural element. I was also drawn by the location of the University being so close to London, but with its own rich history rooted in Hertfordshire. I found the area to be a charming place to live and study. The University itself had a multicultural, vibrant environment that I feel enhanced my learning experience.'
Future aspirations
As well as being the proud author of seven books, Naveed also runs his own website and blog, Globe Upfront. The focus of his content is dedicated to global issues, and his ambition is to grow his readership in the future.
About the course
MSc International Business is an innovative flagship programme with flexible entry points and pathways. The programme is designed to help you build a strong understanding of the way organisations operate globally, and help develop specialist skills that enable you to work effectively across national borders.
The programme offers three award routes that you can choose to study:
The one-year full-time MSc International Business welcomes you for both September and January entry.
The programme offers you the opportunity to explore international business in a number of areas, including economics, finance, strategy, marketing, management, human resource, and supply chain management. There will also be the opportunity to conduct an independent major research project in your area of interest.
Throughout the programme, you will gain a unique combination of skills sought after by employers all over the world. These include communication, numeracy, team-working, cross-cultural awareness, reflective learning and the ability to critically analyse complex business challenges to reach considered creative solutions.
You will also build a strong network of international contacts – some will become your close friends and a few may even become your future business partners.
Why choose this course?
The one-year full-time programme is a great opportunity for those of you who want to pursue traditional postgraduate study in the UK for just one year. It provides the opportunity for you to:
study a range of business subjects from a holistic perspective in an international business context
develop a unique combination of skills that are transferrable to a professional workplace and sought after by employers worldwide
obtain a world-recognised Masters' degree and move on to further studies or employment after just one academic year (12 months)
engage in a wider university curriculum within our diverse community, and enhance your employability to graduate with more than just a degree (Go Herts Awards).
What will I study?
You will study eight subjects led by experts in the field which include economics, finance, strategy, marketing, human resource and supply chain management in the first two semesters (Semester A and B), and conduct an independent major research project in the last semester (Semester C) supported by a supervisor.
You will be taught through a varied programme of teaching and learning that includes small group discussions, practical workshops, web-based learning, case study analysis and lectures. Sessions will be delivered by subject specialists as well as practitioners and consultants to provide a diverse perspective on the topics covered.
You will be assessed individually or in teams through a variety of assessment methods including written reports of various lengths, presentations, in-class tests and practical assignments. You will also be required to complete a longer research project for the research component of your programme.
Further course information
| Course fact sheets | |
| --- | --- |
| MSc International Business | Download |
| Programme specifications | |
| --- | --- |
| MSc International Business | Download |
| Additional information | |
| --- | --- |
| Sandwich placement or study abroad year | n/a |
| Applications open to international and EU students | Yes |
Student experience
At the University of Hertfordshire, we want to make sure your time studying with us is as stress-free and rewarding as possible. We offer a range of support services including; student wellbeing, academic support, accommodation and childcare to ensure that you make the most of your time at Herts and can focus on studying and having fun.
Find out about how we support our students
You can also read our student blogs to find out about life at Herts.