MA Teaching English to Speakers of Other Languages
Why choose Herts?
Teaching Excellence: You will be taught by highly respected TESOL academics who have published research within various journals and publications including The British Council, The Qualitative Report, and the International Student Experience Journal.
Work Experience Opportunities: You will have the opportunity to teach small groups of overseas students throughout the programme.
Employment Prospects: TESOL graduates are currently teaching worldwide, including EAP/ESP at universities, FE level in colleges, and for the Refugee Council (UK), as well as progressing onto senior teaching positions and starting their own businesses.
Entry requirements and key information

The equivalent of a good (i.e. minimum 55% classification grade) 2:2 honours degree in a field related to language, english or education. Applicants with degrees in other subjects may be considered, but candidates may be required to complete a selection activity which may include:

Submission of a short written discussion of a topic related to english language

You'll also need to provide a work or academic reference, as well as a personal statement.

A minimum IELTS score of 6.5 (6.5 in writing, no sub-section below 6.0) or equivalent for those whose first language is not English.

All students from non-majority English speaking countries require proof of English language proficiency, equivalent to an overall IELTS score of 6.5 with a minimum of 6.5 in Writing and 6.0 in all other bands.

If you do not have the required IELTS or equivalent for direct entry on to your degree programme, our Pre-sessional English may help you to achieve this level.

More information about English language qualifications are available on our international pages.

Institution code

H36

School of study

School of Creative Arts

Course length

Full Time, 1 Years
Part Time, 2 Years

Location

University of Hertfordshire, Hatfield

Request information and updates

Get access to personalised content, tailored towards your interests:

Information on your favourite courses
Tips to help you through the application process
Blogs, vlogs and advice from current students
Employability

Careers

As a graduate of this MA TESOL you will be qualified for jobs teaching English at a range of levels in most countries of the world. You will be able to take on positions of responsibility at course design and course management levels.

This MA opens doors to senior level posts in language schools, including Director of Studies positions, as well as university teaching (i.e. EAP/ESP) for UK-based students. The wide range of careers available also include materials writing, TESOL examining or teaching English to refugees (ESOL).

Recent Herts MA TESOL graduates have set up online tutoring businesses, while other graduates are working for the Refugee Council in Hertfordshire and in local Further Education colleges.

Alumni success stories

See what some of our previous graduates have gone on to achieve and how their time at the university helped shaped their careers.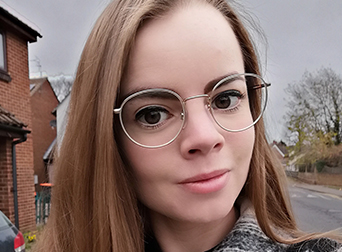 Alumni Stories
Rianne Vervuurt
Meet Rianne. Rianne moved to the UK from the Netherlands and chose postgraduate study at Herts to help her gain employment.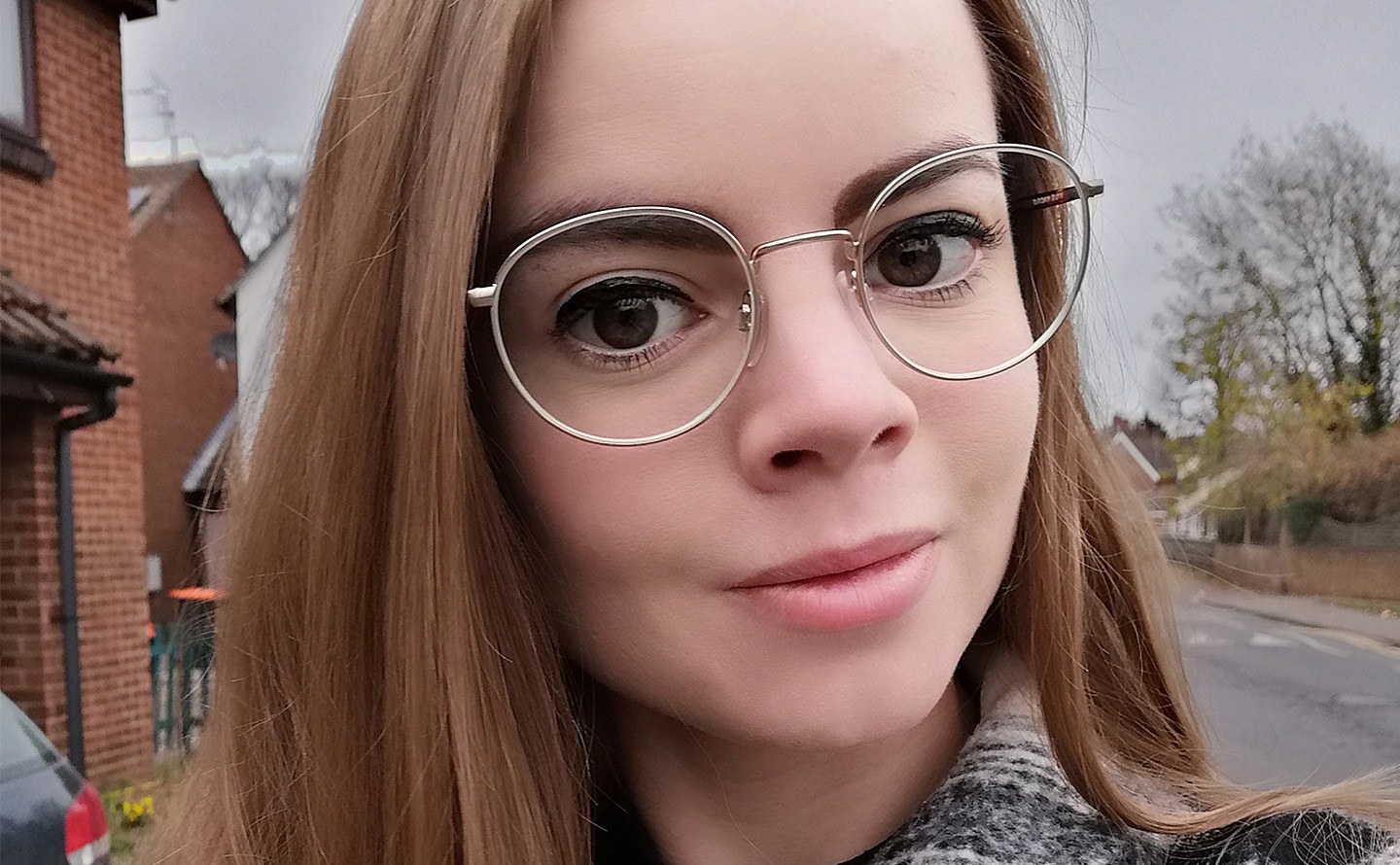 Looking for a new challenge
Rianne moved to the UK from the Netherlands in 2018. Despite having a postgraduate qualification, she found it difficult to get a job in the UK. She says, 'The postgraduate course I completed in the Netherlands was a mixture of education sciences and child psychology, and a comparable course did not exist in the UK. I think employers found it difficult to understand.
'I got a job working as a Special Needs Teaching Assistant for a year or so and even though I enjoyed it, it was a massive change in salary compared to my previous job and I wanted more of a challenge.'
Rianne decided to do another postgraduate course in the UK and chose to enrol at Herts. She was able to commute from her home in Stevenage and Herts offered the course she wanted to do, MA Teaching English to Speakers of Other Languages (TESOL). She says, 'I attended an open evening and spoke with the Programme Leader of the course. They took the time to answer all my questions and made me feel at home.'
Gaining practical experience
Rianne chose TESOL as she had always been interested in other languages and cultures, and she liked that the course included opportunities to learn about teaching practices. She says, 'The course didn't just focus on theory. I had the opportunity to gain practical experience by getting the chance to teach small groups, which was a great addition to my CV. I was also in a small class cohort, which meant I got to know my lecturers well. Nothing was ever too much for them, and they made me feel comfortable even when things became stressful.'
Using those transferable skills
Not long after she finished her course, Rianne was contacted by a vegan food company, and she is now working for them as a Customer Experience Executive. She says, 'I am part of their learning and development team, where I focus on training and improving the quality of service we provide. Training and quality have a lot of overlap with teaching, and the skills I learnt on my course come in handy.'
Her main advice for current and future Herts students is to enjoy their time here, but always be prepared. She says, 'Doing a postgraduate course isn't easy, there is a lot of work to get done. Make sure you plan your coursework and manage your time well, and there are various resources at Herts to help you with this.'
About the course
Are you interested in a career in English Language Teaching? Studying an MA in Teaching English to Speakers of Other Languages (TESOL) at the University of Hertfordshire will give you an in-depth knowledge of this global language and the skills to teach it, opening up opportunities for you to become part of the growing international academic and professional English Language Teaching community.
Our MA TESOL is a one-year full-time, or two-year part-time, course for graduates in English or related subjects such as Education or Languages, with little or no teaching experience, who want a practical preparation in English Language Teaching at postgraduate level.
A key feature of this MA TESOL is its practical teaching element. Supported throughout by our experienced staff, you will first observe and then participate in practice teaching sessions right from the start of the two taught semesters, teaching international students who are studying at the University of Hertfordshire.
Teaching these volunteer students in small groups, you will build your skills in lesson planning, preparing case studies and delivering and receiving detailed peer and teacher feedback.
Alongside your guided classroom teaching you will follow a comprehensive range of modules that link language teaching theory and practice, enabling you to develop academic research skills while gaining a strong foundation in English Language Teaching.
Our small group teaching ensures you're fully supported by your tutors, with opportunities to reflect on your teaching practice from theoretical and research-based perspectives, appropriate for Masters-level study.
The module Linguistic Analysis for Language Teaching will provide an in-depth analysis of the phonology, grammar and pragmatics of spoken and written English to enhance your knowledge of the language. Teaching English as an International Language will enable you to explore how English has been used around the world, how it continues to develop to meet localised needs, and the implications of this for English Language Teaching.
Course & Syllabus Design in English Language Teaching will equip students interested in setting up language schools or tutoring businesses with key skills.
Research Methods and Dissertation Skills will help prepare you for your dissertation in the final semester. The dissertation will allow you to explore your choice of subject – located within the field of TESOL – in depth, bringing theory and practice together.
Why choose this course?
Top reasons to study MA TESOL at the University of Hertfordshire
You will be:
Teaching overseas students right from the start of the course
Gaining both teaching skills and in-depth subject knowledge
Learning about research-informed practice and developing your own research skills
Equipped to choose from many career options including teaching English in different countries; teaching English for Academic or Specific Purposes (EAP/ESP) at university level; progress to a more senior teaching position such as Director of Studies or teacher trainer; set up an online tutoring business; marketing; publishing, materials design; examining; PhD study
Receiving an exceptional learning experience. We're proud to have ranked 10th for teacher training in the Postgraduate Taught Experience Survey (PTES, Advance HE, 2023)
What will I study?
One day a week is spent on teaching practice, including supervised lesson preparation, and discussing and receiving extensive feedback. Lectures are supplemented with workshops, seminar discussions and out of class reading. Free English Language support is offered through English for Academic Purposes courses run through the University library.
Further course information
| Course fact sheets | |
| --- | --- |
| MA Teaching English to Speakers of Other Languages | Download |
| MA Teaching English to Speakers of Other Languages | Download |
| Programme specifications | |
| --- | --- |
| MA Teaching English to Speakers of Other Languages | Download |
| MA Teaching English to Speakers of Other Languages | Download |
| Additional information | |
| --- | --- |
| Sandwich placement or study abroad year | n/a |
| Applications open to international and EU students | Yes |
The lecturers are outstanding, with a vast professional background in EFL teaching as well as academic research. Their knowledge, expertise and enthusiasm brought a thought-provoking, motivating and inspiring atmosphere to the course. The invaluable mixture of practical and academic input sessions was conducted in an interesting, engaging and highly interactive way, where all students were pushed and challenged to express and share their own opinions and insights.
Student experience
At the University of Hertfordshire, we want to make sure your time studying with us is as stress-free and rewarding as possible. We offer a range of support services including; student wellbeing, academic support, accommodation and childcare to ensure that you make the most of your time at Herts and can focus on studying and having fun.
Find out about how we support our students
You can also read our student blogs to find out about life at Herts.
Funding and fees

Other financial support

Find out more about other financial support available to UK and EU students

Fees 2023

UK Students

Full time

£9000 for the 2023/2024 academic year

Part time

£750 per 15 credits for the 2023/2024 academic year

EU Students

Full time

£15450 for the 2023/2024 academic year

Part time

£1290 per 15 credits for the 2023/2024 academic year

International Students

Full time

£15450 for the 2023/2024 academic year

Part time

£1290 per 15 credits for the 2023/2024 academic year

Fees 2024

UK Students

Full time

£9450 for the 2024/2025 academic year

Part time

£790 per 15 credits for the 2024/2025 academic year

EU Students

Full time

£16450 for the 2024/2025 academic year

Part time

£1370 per 15 credits for the 2024/2025 academic year

International Students

Full time

£16450 for the 2024/2025 academic year

Part time

£1370 per 15 credits for the 2024/2025 academic year

*Tuition fees are charged annually. The fees quoted above are for the specified year(s) only. Fees may be higher in future years, for both new and continuing students. Please see the University's Fees and Finance Policy (and in particular the section headed "When tuition fees change"), for further information about when and by how much the University may increase its fees for future years.

View detailed information about tuition fees

Living costs / accommodation

The University of Hertfordshire offers a great choice of student accommodation, on campus or nearby in the local area, to suit every student budget.

View detailed information about our accommodation

How to apply