BA (Hons) 3D Games Art & Design with Optional Sandwich Placement/ Study Abroad
Available to non EU students
About the course
Year 1
You study your first year in the 3D Games Art & Design degree in common with students on the 3D Animation and Modelling and 2D Animation and Character for Digital Media. Whilst still focusing on your chosen digital degree study you will experience high levels and intensive engagement with the latest software and animation techniques. First year study also concentrates on essential skills needed throughout your degree study such as design of character, narrative and drawing. Animation and games histories will add context to your study. As you gain experience in your chosen area of study during this year, you have the opportunity to switch to either of the other two degree routes.
Year 2
In order to answer the question what makes games fun to play? your second year will explore game narrative and interactivity. Teamwork is very important in this industry and you are given the opportunity to work in groups to create game levels in an existing games engine and genre. Shader creation and scripting are covered alongside the technological restrictions of real time rendering.
Year 3
Games art underpins all game development. You are taken through the conceptual research, artwork and design for your major project- creating assets - teams create a level and its characters and assets from scratch. Equipped with a showreel games art students are equipped to gain employment in this exciting area.
Why choose this course?
The 3D Games Art & Design degree is the study of games art rather than games programming.
Creative Skillset Accredited.
The degree explores digital modelling of characters and environments, and develops animation as well as shader techniques and level creation.
You will be taught to create optimised geometry and textures and apply them to PC game engines, gaining an understanding of the technological restrictions of real-time 3D graphics.
The degree examines sound tracks and creating sound effects.
You will explore games and gaming trends, looking at scenarios for PCs, consoles and interactive TV.
Our students and graduates frequently win awards - Sam Bang recently won 2016 Search for a Star competition. Find out more about him here
Voted School of the Year and Game of the Year in both Next Gen and Virtual Reality categories in the Rookies 2016
You could also study 2D Animation and Character for Digital Media, 3D Computer Animation and Modelling or Visual Effects for Film & Television.
Entry requirements...
2017 entry
UCAS are introducing a new tariff for 2017 entry so the points being asked for are substantially different to previous years.
120 UCAS points
GCSE Maths and English Language at grade 4 or above (English Language grade C and Mathematics Grade C or above if taken prior to 2015)
A level applicants must have at least on A level in an Art & Design or creative subject. If they only have one A level it cannot be in Product Design, Graphics or Photography.
BTEC must be in Art & Design subject if not taken with Art based A levels.
Photography is acceptable for Visual Effects especially if supported by an A level in Media Studies.
Subject to portfolio interview.
IB - 120 points from a minimum of 2 HL subjects at H4 or above to include Visual Arts at HL (with the remaining points to come from a combination of HL, SL and Core).
All students from non-majority English speaking countries require proof of English language proficiency, equivalent to an overall IELTS score of 6 with a minimum of 5.5 in each band.
If you do not have the required IELTS or equivalent for direct entry on to your degree programme, our Pre-sessional English and International Foundation courses can help you to achieve this level.
For country specific qualifications, please visit our Your Country page.
Key staff
Neil Gallagher
Senior Lecturer of 3D Animation Games Art

Stephen Hunt
Programme Leader in Animation

Professional Accreditations
Creative Skillset accreditation is awarded in recognition of the highest level of contemporary industry teaching and facilities. This gives potential employers an indication that candidates from our degree course have been trained professionally and are ready to take up an industry role successfully.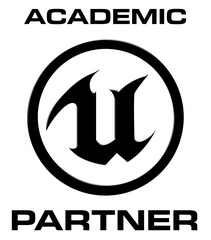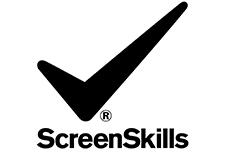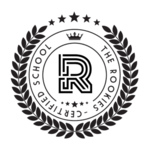 Careers
Employment opportunities include computer animation companies, work with games, TV and film special effects companies. Our graduates work and freelance with some of the worlds best known production and post production houses.
Teaching methods
The course uses mixed teaching methods but the majority of undergraduate time is spent on project work and software and art-based workshops and lectures.
The Digital Animation courses are assessed through project work both individually and group; there is also a contextual element that requires submitted essay, and there are regular assessed presentations and professional juries.
Work Placement
Placements are a valuable means of establishing industrial contacts and gaining an insight into the commercial reality of a chosen discipline. We have a long history of students working with industry supplementing the taught university curriculum with real life on the job experience.
This has seen students working right across the creative industries sector: in graphic, product and interior design consultancies, working as artist in residence in galleries, producing props and sets for the film and TV industry, shadowing teachers in education, working with commercial photographers through to students working right across the Music industry.
Study Abroad
This course offers you the opportunity to study abroad through the University's study abroad programme.
Study abroad opportunities are available worldwide and in Europe under the Erasmus+ Programme.
Find out more about Study abroad opportunities
Structure
Year 1
Core Modules
Animated Thinking: histories, theories, contexts

Understanding how animation, in its many forms and contexts, works to communicate stories, spectacles, ideas, and feelings, is crucial to effective creative practice within the field. Animated Thinking extends knowledge and understanding of the position of animation as a fundamental aspect of contemporary culture. It approaches this through a mapping of animation and related media histories, traditions and processes, and an exploration of its role in the emergence of the modern world. Focusing on theories drawn from film, art, communication and cultural studies, and applying these to specific and varied examples of animated practice, the module enables students to develop informed and systematic approaches to analytical thinking, together with an ability to communicate critical responses clearly and accurately in a variety of forms. The module is structured around a core series of lectures and seminars, with assessment based on the demonstration of skills in enquiry, information handling, analysis, and argument.

CG Practices and Techniques

This module introduces and develops an understanding of the underlying concepts of computer animation both 3D and 2D. It addresses particular aspects of digital animation in both practical and knowledge based domains.

Digital Art

This module provides students with an introduction to a variety of two and three dimensional digital and traditional art techniques that are relevant to the animation, games and visual effects fields. It helps students to develop an understanding of a range of digital and traditional image generation techniques via lectures and practical workshop-based activities. The module teaches the students to work creatively and imaginatively while providing the technical training required to create their work. The students learn to apply concepts such as composition, proportion, anatomy, perspective and colour theory to their art, whether it is static or animated, traditional or digital. The students are also taught how to analyse the world around them visually in order to create work based on it successfully.

Creativity, Concept and Story

Effective communication in the digital animation industries requires an understanding of factors such as narrative construction, composition, colour and character and environment design. This understanding is developed during the module via practical activities that focus on skills of creativity, observation and expression across a range of visual media. These practical skills are used in the creation of concept artwork and short visual narratives that inform, entertain and communicate ideas. The whole process is underpinned by the development of research skills and an awareness of the importance of research into visual and aesthetic traditions, practitioners and audiences.

Moving Image

Time based digital media technologies and compositing are explored and applied to practical outcomes in the field of animation, games art and visual effects. Film practices such as editing and sound are engaged with, both theoretically and practically, within the context of narrative ideas. Students will gain an understanding of group dynamics, collaboration and organisational strategies required to enable them to function in a professional working environment. This module extends the student experience of digital animation and includes film, animation, visual effects and game showings from an historical perspective that could inform current digital practices.
Optional
Year 2
Core Modules
Moving Visions: perspectives on digital animation

Building on learning in the Animated Thinking module at Level 4, Moving Visions further develops knowledge and critical understanding of the contemporary uses of animated forms. Requiring students to identify their own areas of critical interest in relation to both the long traditions and contemporary contexts of the discipline area, the module is crucial as an introduction to the kind of 'open' critical enquiry that will characterise Level 6 contextual study. A core series of 'catalyst' lectures and seminars introduces new critical, theoretical and contextual ideas, while supporting students in a reflective exploration of both the broad field of animation and their specific practices of 2D, 3D, Games Art or Visual Effects. Undertaking a detailed survey of traditions, locations, and perspectives, students define a topic of study, formulate a research question or title, and carry out a carefully documented enquiry leading to the submission of an 'essay'-style outcome in an appropriate form.

Creative Project

This module offers a period of sustained practice which consolidates and extends digital animation, visual effects and games art skills established and developed earlier in the course. It enables the student to see through the production cycle of a whole group project, or projects which may be used as part of locating or pinpointing their employment or professional aspirations. The project will usually be within a large group and could be a live project in collaboration with third-parties, work experience, faculty projects or combined projects with students on other years or on other programmes. The experience gained is then used to pinpoint and enter into a planning cycle for a potential small group project. This is a pre-production cycle in smaller groups that could be preparation for level 6 studies or used as a stand-alone pre-production unit. Use of live action footage as reference may be an important part of both projects which should also include attention to sound design. The use of motion capture should be considered for Games Art and Visual Effects. Anatomy studies accompanies this module, alongside film, games, and animation showings, and discussions and debates around digital issues inform and accompany this module.

Advanced Specialisms for Games

This module is concerned with advanced asset creation. Students learn some of the more detailed areas of modelling, texturing, lighting, and getting assets into the games engine for interactive world creation. The students may also pursue interests in animation or the more technical aspects of the discipline such as rigging and coding. This module mixes aesthetic art skills with the technical issues of real time content.

Games Design

The module explores and develops the student's understanding of the design and pre-production processes that are common to the videogames industry. It considers what makes a game successful, both as an interactive experience and an aesthetic one. It provides the students with a language of dialogue with which to analyse and assess games, particularly in regard to the use of film languages and cinematography within games. The module looks at existing games and analyses their design and gameplay in order to help prepare students for the creation of their own game concepts including character design and colour design. Students will present these concepts in a games design document in which they outline the content, gameplay, environment, storyline and characters of their proposed videogame. The visual aspect of the design process will follow traditional thinking about character and environment, with a grounding in colour studies used to underpin these areas.

Interactivity and Professional Practices for Games

Interactive gameplay and level creation are engaged with in this module. This involves scripting directly in the game engine and building levels as a group activity. This is a complex activity and will be supported by lectures and workshops. Students will usually work in groups. Employment preparation and issues and studio practices will also be engaged with in this module in preparation for Level 6.
Optional
Professional Work Experience 30: Screen

Students may identify a work experience opportunity or have a work experience suggested to them. Before starting students meet with the Programme Leader or their nominated tutor, to discuss the impending placement. All aspects of the intended experience are addressed from health and safety to client confidentiality and students are given guidance on behaviour and how to manage expectations. Proposals need to identify an outline work programme, the number of days in placement and the main learning outcomes; and are subject to agreement of the Programme Leader.
Year 3
Core Modules
Optional
Year Abroad

The Year Abroad will provide students in Creative Arts with the opportunity to expand, develop and apply the knowledge and skills gained in the first two taught years of the degree within a different organisational and cultural environment in a partner academic institution. The host institution will appoint a Programme Co-ordinator who will oversee the student's programme during the Year Abroad and will liaise with the appointed UH Supervisor.

Sandwich Year (Creative Arts)

The optional 'Sandwich' placement year may be undertaken between the levels 5 and 6. Students undertake the placement within a commercial, public or not for profit setting that is able to provide an appropriate learning experience related to the creative and cultural industries. A placement could take a variety of forms, including: * working in an external organisation; * working with a University company or professional team within the University; * self-employment within defined context and externally refereed. The placement duration would typically be sustained for at least 36 weeks (from a maximum of two separate placements, neither of which should normally be less than 12 weeks in duration), though may be sustained for a full year. While the School actively supports the placement process, ultimately it is the placement provider that will agree to manage and select students, normally through an interview process. During the placement a member of the academic staff will be assigned to the student as a tutor and will monitor the student's progress during the placement period.
Year 4
Core Modules
Employment Preparation

The Professional Practice module engages students with the world of employment and places their work in the context of the standards required for employment entry. Students are expected to produce material, for example a show reel and employment package, CV etc. with which to engage with prospective employers. Students are expected to complete study assignments and to use independent study time to develop their awareness of employment opportunities. Qualifying work experience can be undertaken either during the previous summer vacation (between L5 and L6) with appropriate evidence, including a reflective report, submitted to be accredited within the module; or during term time in place of one assessed component within the module, or alternatively included as part of a larger portfolio of work. Other professional activities deemed relevant could be taken into account for credits. It is the responsibility of the student to negotiate the detail of their work placement; further information is available in the programme specification and School's Accredited Work Experience Handbook.

Degree Project

The Major Project module forms the major contribution of degree study. The students work with staff to negotiate the scope and structure of their studies and to perform processes within simulated or live professional production environments. The results of the project will demonstrate their overall abilities for employment or postgraduate studies in the fields of digital animation. Examples of potential employment opportunities are working for a production house, as part of a computer animation company (in videogame development, TV, or film VFX) or as a freelance animator.

Pre-Production for Games

On this module students explore and develop their understanding of pre-production and design processes within the videogame industry. While the module is freestanding it provides an opportunity to undertake the lengthy pre-production work needed for any ambitious videogame project. In carrying out a series of sustained design activities, students on the module are encouraged to enhance their level of expertise and knowledge of pre-production processes. The outcome of this activity is the development of a project proposal that may form the basis for a major project in Semester B. The module draws on negotiated briefs of a standing appropriate to the requirements of Level 6 degree study. This enables the student to engage in a sustained process of pre-production and planning enquiry.

Critical and Cultural Studies: L6 Enquiry / Report / Essay (Digital Animation)

The content of this module allows students to engage with research, enquiry or critical processes appropriate for their subject area. Students select a topic related to their area of study as the basis for an extended enquiry. Usually the topic will have a close relationship with some of the ideas, approaches and content of the student's final project. This work may explore ideas, examine artefacts or set out to solve a problem through an enquiry of some kind. The module allows students to develop their broad understanding of issues of significance, meaning and value that are implicit in their project idea or to engage in a process arising from a question or problem they have identified from their subject area aimed at providing recommendations or explanations which are supported by valid evidence. The module is delivered through a mix of lectures, seminars and individual tutorials with a strong emphasis on independent learning.
Optional
Fees & funding
Fees 2017
UK/EU Students
Full time: £9,250 for the 2017 academic year
International Students
Full time: £11,850 for the 2017 academic year
Discounts are available for International students if payment is made in full at registration
*Tuition fees are charged annually. The fees quoted above are for the specified year(s) only. Fees may be higher in future years, for both new and continuing students. Please see the University's Fees and Finance Policy (and in particular the section headed "When tuition fees change"), for further information about when and by how much the University may increase its fees for future years.
View detailed information about tuition fees
Additional course-related costs
There may be some additional costs or charges associated with studying on this course. These costs or charges may be compulsory (ie you have to pay them if you are studying this course) or they may be optional (ie you don't have to pay them, but they may help you get the most out of your course).
Any such costs or charges will be outlined in the About your course factsheet that can be found on the course Overview page.
Other financial support
Find out more about other financial support available to UK and EU students
Living costs / accommodation
The University of Hertfordshire offers a great choice of student accommodation, on campus or nearby in the local area, to suit every student budget.
i
Key course information
Institution code

H36

UCAS code

W280

3D Games Art & Design

Course code

CTDANM

Course length

Full Time,

3 Years

Sandwich,

4 Years

Locations

University of Hertfordshire, Hatfield