When you arrive
Your first few days and weeks at Herts will pass by in a blur! We've put together a list of what you need to do and what you can get involved in when you get here.
Access your timetable
If you're joining us as a new student, you will have your schedule for your first week available through your registration portal. If you can't access your timetable by your first week at Herts, you can contact the Ask Herts team.
Studying at Herts is about making the most of your time in and outside of the classroom. Your timetable is just your taught classes, so make sure to block in time for preparing for classes, group work and working on assignments too.
Attend your programme inductions
Your School will have lots of events and activities planned to help you get to grips with your new programme. Make sure you attend them as your lecturers will go through what to expect and you'll get to meet the people on your programme.
For new students, check yourwelcome letter from your programme leader in your registration portal and your Canvas site.
Find your way around campus
Heading to campus for your first induction session or Refreshers Fair? Make your life easier and download our Herts Mobile app! It has a map where you can just search for your room, and it'll direct you there.
Travel to campus
We have lots of students commuting in from North London, Luton, and Stevenage. And to make your life easier, we have lots of options from getting the bus to driving and parking in our free Park and Ride car park. When you're planning your commute to campus, think about making the most of public transport, cycling or walking to reduce your carbon footprint and it's a good way to stay fit and healthy!
Pick up your student ID card
Don't forget to pick up your student ID card once you get here. You'll need it to access buildings, Uno buses and our libraries (called Learning Resource Centres). You will also need to swipe your card on the card readers in your classroom every time you attend class. You can collect your card during arrival weekend (Saturday 21 - Sunday 22 January) if you are living on campus, or if you're an international student, you can pick up your card when you attend your registration appointment. Home students will need to collect their ID card from one of the Ask Herts Hubs in Hutton Hub, College Lane or at de Havilland campus.
Seen the events calendar?
Throughout January and beyond, there will be lots of events including society and sports events. Make sure you check out the calendar on our website.
Register with our medical centre
You can register with our medical centre on College Lane campus if you're living near uni. If you take regular medication, it might be helpful to bring a couple of months' supply just in case.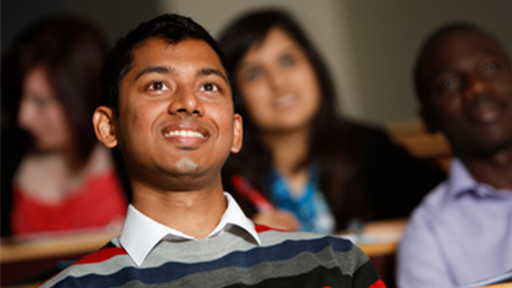 Information for new international students looking to come to the UK to study at the University of Hertfordshire....