Register as a patient of the University of Hertfordshire Medical Centre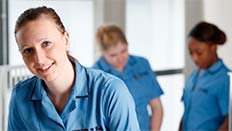 You can register as soon as you know the address of your university lodgings.
Register as
*If you are in the UK for less than six months you are not entitled to full NHS registration. Please ensure you have adequate medical insurance.
You will still be able to visit the doctor at the University if you are unwell, but treatment in hospital may not be funded.