Streetlaw
Streetlaw is a legal education project aimed at improving access to justice by demystifying areas of law that affect the wider community.
Students work in teams to prepare and deliver interactive presentations to school children and community groups about their legal rights and responsibilities.
Streetlaw presentations can take place in a number of settings including primary and secondary schools, prisons, homeless shelters and charities who help victims of domestic violence. The topics can vary enormously and can include police powers, knife crime, sexual consent, sexting and family law issues. Since Hertfordshire Law School launched the Streetlaw project, students have delivered workshops at 4 libraries, 14 schools / colleges and at the Divorce Fair held in London.
The Law School has also been commissioned to deliver family law and immigration workshops at HMP The Mount and family law workshops at Future Living Hertford.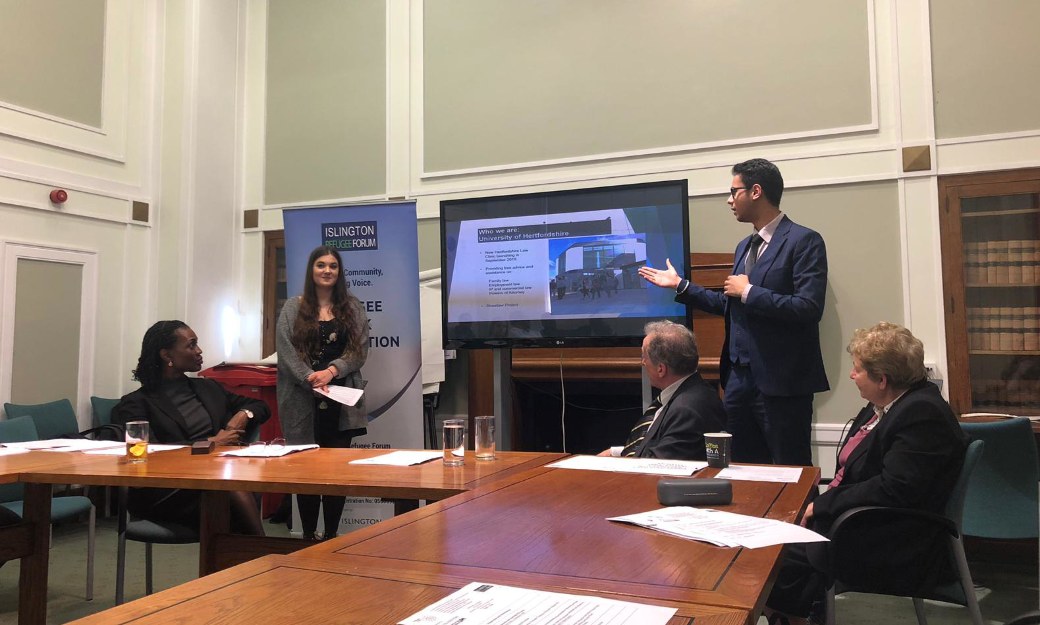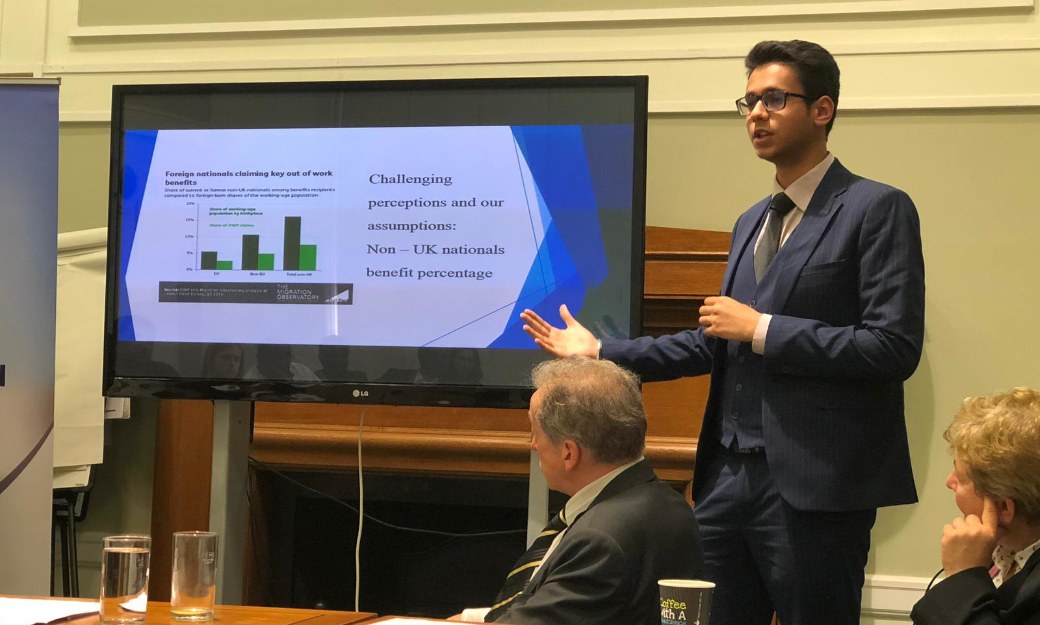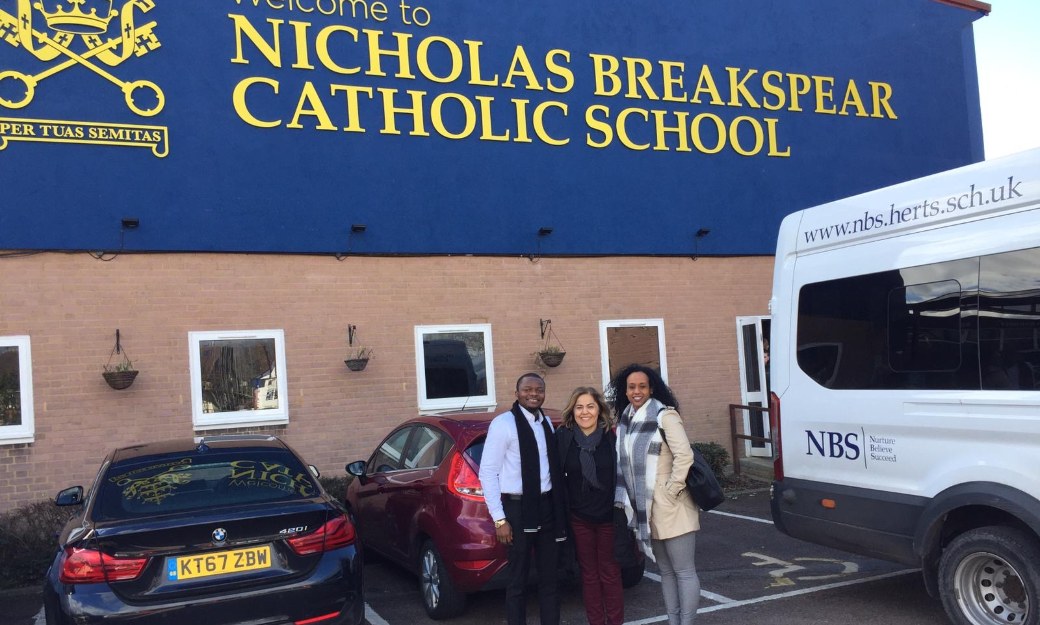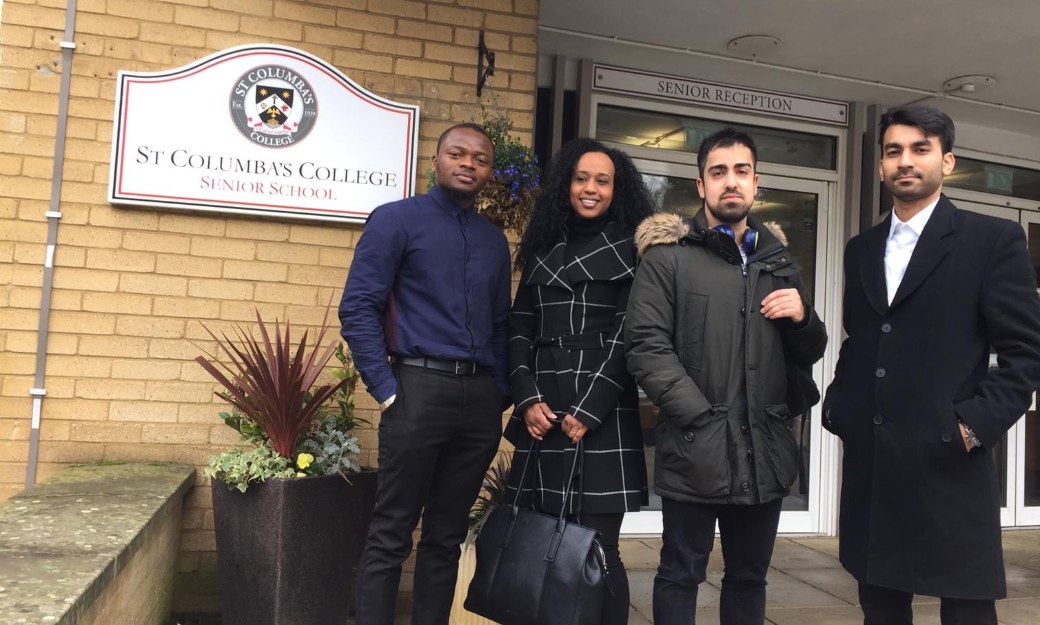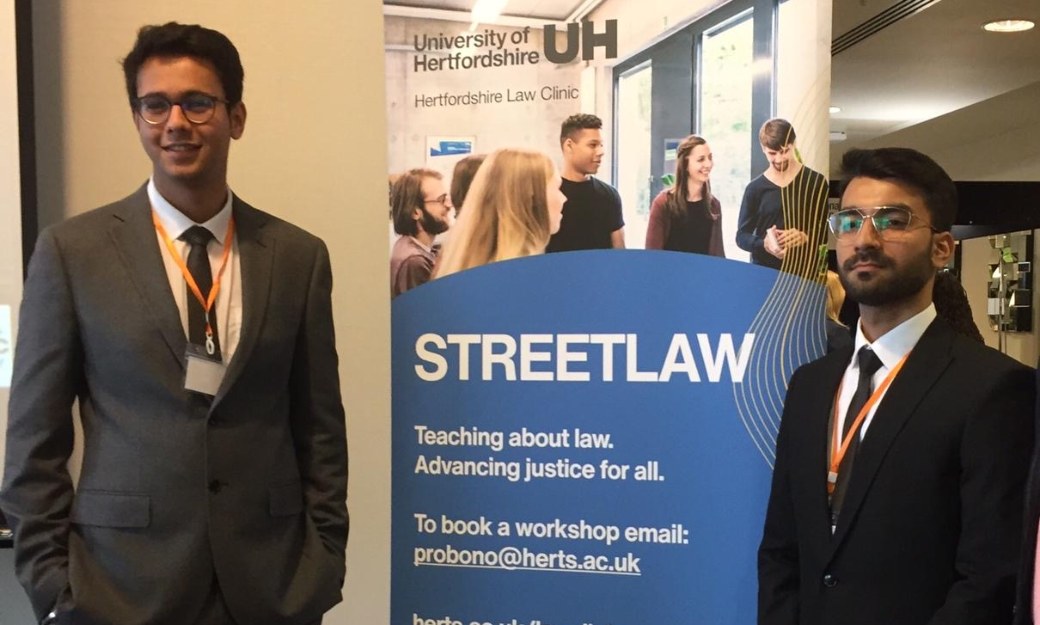 Role of student volunteers
Students prepare the workshops carrying out legal research on the agreed topic and preparing an interactive presentation with input and advice from a member of staff.
The presentations are designed to encourage the audience to engage and think about the concepts and develop a better understanding of their rights and responsibilities under the law.
The sessions often include practical exercises, role play and quizzes and are delivered by students in groups of 2 or 3.
This is a fantastic opportunity for students to build their confidence and develop the kinds of skills valued by employers such as communication, networking and legal research.
'The Streetlaw project is a great way of picking up or honing skills like public speaking, team work and drafting presentations, which you would definitely use if you plan to work as a solicitor or a barrister... It is a great way of giving back to the community and making your CV stand out simultaneously. Highly recommended.'
How do I volunteer?
If you are a current student, please check the pro bono pages on your programme site on Canvas.
If you're a prospective student and want to learn more, you can contact us as soon as you have accepted your offer by emailing: probono@herts.ac.uk
'The presenters delivered an engaging and informative workshop to students in Year 12 and 13 about knife crime, stop and search, and knowing your rights on the streets. Students commented on the interesting and relevant content which was received really positively. The delivery of the presentation was exceptional, and we would certainly recommend to other schools. I look forward to welcoming the Streetlaw Team back again soon.'