Previous competition winners
"You are the best of students. You enter willingly. You are eager to learn. You are self-motivated to improve. There is little left to say other than do not forget to enjoy yourselves; then you will get the most out of the competition."
Ken Aylett, Bencher of the Inner Temple
2016 Competition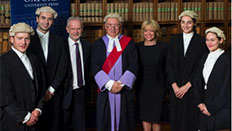 The winners of the competition were:
John Hatton and Theo Bunce of the University of Sussex
The runners up were:
Charlotte Bellamy and Kutner of Inner Temple Mooting Society.
2015 Competition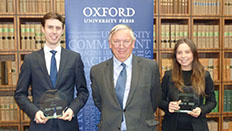 The winners of the 2015 competition were:
Matthew Henderson and Emma Rigarlsford (City University)

The runners up were:
Jaysen Sharpe and James Dunster (University of Exeter)
2014 Competition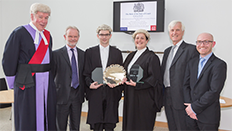 The winners of the 2014 competition were:
Matthew Conway and Sarah Cook (Manchester Metropolitan University)
The runners up were:
Ryan Dowding and Jagmeet Diogan (University of Sussex)
2013 Competition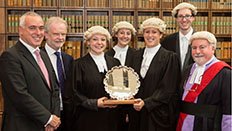 The winners of the 2013 competition were:
Joy Lewis and Sophie Warren-Evans (Nottingham Trent University)
The runners up were:
Morrow Golden and Philip Aspin (City University)
2012 Competition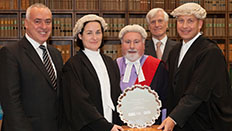 The winners of the 2012 competition were:
Maurice Lister and Sarah Pyle (University of Derby)
The runners up were:
Sebastian Forbes and Kristina Goodwin (College of Law; Manchester)
2011 Competition
The winners of the 2011 competition were:
Gregory Burke and Farah Chaumoo (University of Hertfordshire)
The runners up were:
Graham Tomkins and Adebayo Randall (University of Nottingham)