For Learning in Teacher Education (FLiTE)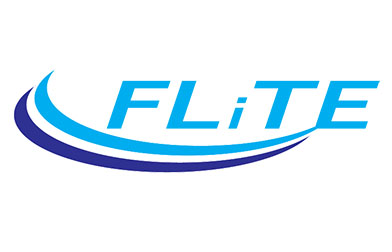 FLiTE is a platform where those involved in initial teacher education can find resources and inspiration to develop their practice
It is designed by teacher educators, for teacher educators to:
inspire critical reflection on school-based practice in teacher education
deepen the professional learning and development of teacher educators
develop collaborative working in initial teacher education partnerships
enhance the quality of learning opportunities for student teachers
Download resources
Explore our collection of free to download learning resources designed to support the work of teacher educators.
Explore our NEW resources: stories of student-teachers in school-university partnerships.
Sign up for updates and complete access to the resources
Register for free and we will alert you when new resources become available.
These resources are great. Using them is a very powerful lens with which to consider and study the practice and role of teacher educators.
University of Huddersfield
This approach was really interesting and helped me think through working with student teachers in different scenarios.
Head of Central Primary School, Watford
Who are the resources for?
These resources are insightful stories of teacher educators working in schools and HEIs and of student-teachers in these partnerships. These stories can support the professional learning of teacher educators in both settings, enabling their different contributions to be better understood and valued. They are designed to support teacher educators to find ways to discuss and develop collaborative working practices, explore new possibilities, and enhance the quality of school-based teacher education. They also provide a tool for teacher educators to use to grow and work on their own professional development. The resources could be used within schools, HEIs and partnerships, with teacher educators from both settings, and with others involved in initial teacher education including those supervising initial teacher education in their schools; mentors; student-teachers; school leaders and managers of initial teacher education.
How can you use them?
The resources can be used during a CPD session with groups of teacher educators from schools and HEIs who are working in partnership, or across partnerships. They are particularly helpful to use with a mix of school-based and institute-based teacher educators, to explore challenges from different perspectives. The resources are also suitable for teacher educators to use when working alone or in pairs.
Each story comes with some questions and ideas of how they can be used. For some there are also links to educational theory and research which could be used to extend the learning associated with the story.
Changes in initial teacher education towards more school-based training
Following the importance of teaching: schools white paper (DfE, 2010) and training our next generation of outstanding teachers implementation plan (DfE, 2011), the UK Government has relocated 50% of initial teacher education from Higher Education Institutions (HEIs) into schools in England (DfE, 2017). A similar shift towards school-based teacher education has occurred in other OECD countries. This has led to an increase in the number of teachers in schools who have a dual role as school-based teacher educators (SBTEs), with responsibility for the professional learning and development of student teachers and mentors (White et al., 2015). Teacher educator roles have diversified due to these rapid changes in teacher education, but many countries have had no relevant professional learning policy (European Commission, 2013).
There has been increased focus on the professional learning and development of teacher educators since this shift towards school-based teacher education, especially for institute-based teacher educators (IBTEs). Our research focusses on the professional learning of SBTEs and IBTEs working together in these partnerships (White et al., 2020a; White et al., 2020b).
Research findings
Our research investigates the experiences, emerging roles and professional development needs of SBTEs and those working in partnership with them. Our focus on this complex role provides new insights as much current literature relates to institute-based teacher educators (IBTEs). Our findings indicate that there is a need to recognise formally the role of SBTEs as partners in initial teacher education and to nurture their professional learning in order to develop sustainable models of teacher education. Experienced teachers taking on the role of SBTE have similar challenges as new IBTEs, however they may not be geographically situated within a professional learning community with experienced teacher educators. This has an impact on their emerging identity as a teacher educator and their perceived professional learning and development needs.
FLiTE - the vision
Dr Elizabeth White (University of Hertfordshire) and Dr Miranda Timmermans (Marnix Academie of Applied Sciences, the Netherlands and former Chair of VELON, the Dutch Association of Teacher Educators) responded to this perceived need. Working together, we created research-informed resources for teacher educators, For Learning in Teacher Education (FLiTE).
How were the resources created?
We investigated the experiences of teacher educators in order to understand some of the challenges they are facing in school-based practice within partnerships between schools and Higher Education Institutes (HEIs). We used a narrative approach to collect challenges or dilemmas as 'stories' from school-based teacher educators (SBTEs) and HEI-based teacher educators (IBTEs) in the Netherlands and England. We used these stories with teacher educators in workshops in England and the Netherlands and at international conferences, in order to develop ways to support professional learning and development.
Teacher educators identified challenges within four areas of their current practice: guiding and assessing student-teachers ; collaborative working within school and between partners; professionalism, growth and well-being of student-teachers and teacher educators; and quality of provision.
Our chapter 'Learning from stories about the practice of teacher educators in partnerships between schools and higher education institutions' by White, Timmermans & Dickerson (2020) looks at how the stories can be used for the professional development of teacher educators. It can be found in: Swennen & White (eds.) Being a Teacher Educator: Research-Informed Methods for Improving Practice. Abingdon: Routledge.
Our article in European Journal of Teacher Education: 'Learning from professional challenges identified by school and institute-based teacher educators within the context of school–university partnership' by White, Timmermans & Dickerson (2020) looks in more depth at the stories of practice.
Our book: The Teacher Educator's Handbook. A Narrative Approach to Professional Learning (White 2021) includes the FLiTE resources, with the addition of coaching questions and expanded discussion and reflection around the themes covered by the resources.
The stories are also available in Dutch in The Great Storybook, on the Platform Samen Opleiden and Professionaliseren.