close
Apply through Clearing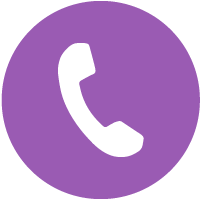 Call Clearing Hotline 0300 303 6300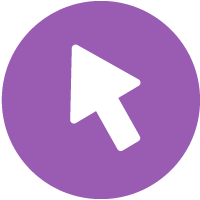 Apply online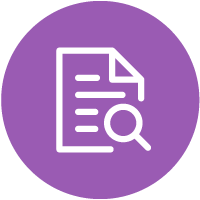 Find out more
close
Apply online through Clearing
Impact and contribution to economy and society
The Centre's approach to impact is to work with the public sector and industry partners to provide sustainable technological solutions to critical policy and business challenges.
These impact case studies reflect the outcomes of longstanding external partnerships. The value that the Centre's government and industry collaborators place on these partnerships is evidenced by a series of follow-on grants, resulting in the Centre's research expertise becoming embedded in collaborators' research and development processes.
Casestudies range across our research groups:
Impact casestudies
Strategic partnership between MMRG and Dstl

The strategic partnership between the Microfluidics and Mircoengineering (MMRG) group and Dstl has led to the development of next-generation bio-detection technologies that have delivered a significant leap in the UK's defence capabilities.

This has enabled the deployment of biological surveillance and collector systems by the Royal Air Force to protect British troops overseas from biological attacks. The relationship has allowed MMRG to form fruitful collaborations within industries, including defence company Thales and Williams Advanced Engineering. They have also been able to apply microfluidics principles to the field of food security through the development of an early warning crop disease system with Fera Science, Bayer CropScience and SME, Optisense.

MAST partnership with C4 Carbides

The Materials and Structures (MAST) group has benefited from a ten-year partnership with C4 Carbides, including contiguous KTP projects. The partnership is the basis of the Unit's impact case study that describes the translation of novel metal-ceramic joining technologies into specialist cutting tools, resulting in at least £50M of third-party retail sales globally.

The closeness of this relationship has transformed C4 Carbides from a niche manufacturing SME into a global leader in the diamond cutting sector, with the company directly attributing £11.5M of its gross profits over the period to the research in MAST. As further evidence of the sustainability of this relationship, another follow-on KTP has been awarded that runs until 2023.

CIS partnership with Global Invacom in satellite communications

The Communications and Intelligent Systems (CIS) group partnered with the leading satellite equipment provider Global Invacom in 2013. The partnership underpins an impact case study on broadcast WiFi.

The project was initially joint research-led and led to sponsored PhD and a KTP to explore the development of a new technology that could deliver uninterrupted, high-quality video content to thousands of smartphones simultaneously.

As a result, successive European Space Agency grants were issues which enabled CIS and Global Invacom to collaborate with the BBC to commercialise this technology for use at large-scale events to enhance the audience experience.
Contribution to economy and society
Defence and cyber security
food security
healthcare
low carbon energy
business innovation.
Defence and cyber security

Evidence of our contribution to defence and cyber security, includes:

through our collaboration with Dstl
Engineering Doctorates with MBDA, the Hertfordshire Constabulary, the National Cyber Security Centre, CCL Forensics Ltd, a company that works closely with the National Crime Agency
the Horizon 2020 OCTAVE project on voice biometric technology
the EU COST Action on de-identification in multimedia content
KTP with IDscan Biometrics Ltd (awarded an 'outstanding' rating) to develop biometric technology capable of identifying occluded faces resulted in the publication of a European patent.

Food security

Evidence of our contribution to food security, includes:

two BBSRC grants resulted in the development of the SporeSentry crop disease monitoring system
the efficacy of the biosensor probes developed through the EU FP7 ENVIGUARD project was demonstrated for the monitoring of water pollution in aquaculture.

Healthcare

Evidence of our contribution to healthcare, includes:

the Energy and Sustainable Design (ESPRC) group project to design antimicrobial air and water filters in hospitals in collaboration with UCL (project partner)
the MMRG were awarded a grant from the Health and Safety Executive to design an aerosol and droplet sampler capable of measuring viable virus generation from COVID-19 infected cases
MMRG became a member of a network for organisations interested in the role of the environment in infection control, facilitating collaborations with Great Ormond Street Hospital and Public Health England to apply research principles underpinning military biodetection systems to hospital settings.

Low carbon energy

Evidence of our contribution to low carbon energy, includes:

the FP7 MAAT airship project proposed a system that is zero carbon
the ESPRC TUPROOFS (Thermal Solar under Photovoltaic Roofing Structures) project demonstrated how a circulated cooling water system can reduce the working temperature of solar PV roofing panels and therefore significantly increase the electric output efficiency
ICURE grant to explore routes to commercialisation for ENESD's energy harvesting patents developed in partnership with manufacturer Altro under a KTP (another awarded an 'outstanding' rating)
the Innovate UK/APC-funded Advanced Powertrain project improving the fuel economy of Caterpillar's off-highway small wheel loaders by up to 30%
the smart solar panel technology developed through the IUK Project DAEDALUS won the IoT category at the 2017 Trustech Awards in Cannes, the global event for payments, identification and security.

Business innovation

Several of the Unit's research collaborations with industry partners have involved the development of market-first technologies, including:

the partnership with Thurlby Thandar Instruments (TTi) has produced the first-to-market handheld real-time spectrum analyser, used for RF measurements and signal tracking
the collaboration with C4 Carbides has led to the best-performing diamond drill globally and market-leading additive manufacturing techniques that have enabled the company to develop a novel product range
the patented Bx-WiFi technology, commercialised by Global Invacom through a partnership with CIS, is being adopted by broadcasters to transform the audience experience at large-scale live events
KTP with manufacturer RGH Rubber & Plastics Ltd delivered a market-leading materials testing capability; the KTP associate in this project won one of five national KTN Future Innovator awards in 2019.