BA (Hons) Sociology and Psychology
Key information

Entry requirements

| UCAS points | A Level | BTEC |
| --- | --- | --- |
| 112 - 120 | BBC - BBB | DMM - DDM |

Additional requirements

GCSE: Grade 4/C in English Language and 4/D Mathematics

All students from non-majority English speaking countries require proof of English language proficiency, equivalent to an overall IELTS score of 6.0 with a minimum of 5.5 in each band.

If you do not have the required IELTS or equivalent for direct entry on to your degree programme, our Pre-sessional English and International Foundation courses can help you to achieve this level.

For more details on the University of Hertfordshire's entry requirements, please visit our Undergraduate Entry Requirements page.

Find out more about International Entry Requirements.

The University of Hertfordshire is committed to welcoming students with a wide range of qualifications and levels of experience. The entry requirements listed on the course pages provide a guide to the minimum level of qualifications needed to study each course. However, we have a flexible approach to admissions and each application will be considered on an individual basis.

Sign up for alerts

Get access to personalised content, tailored towards your interests:

Information on your favourite courses
Tips to help you through the application process
Blogs, vlogs and advice from current students
Why choose this course?
Benefit from our location and industry connection to increase your employability
Access specialist facilities on campus to support your learning
Tailor your learning to fit your unique interests with a focus on activism
Are you keen to champion social change?
You're passionate about understanding and addressing the issues that shape 21st century societies. You're fascinated by the intricate workings on modern day communities and want to make a significant difference to the world around you, at local, national and international levels. This course will provide you with the transferable skills and expertise to be able to put your passion for social change into practice in a variety of fields.
Bringing Sociology and Psychology together, you'll get the best of both worlds by exploring the connections between both subjects. You will cover both traditional and cutting-edge aspects of sociology and psychology. As you progress through your studies, you will build a multi-dimensional understanding of how power is exercised and normalised at all levels of society.
You'll be part of a vibrant community and will learn from inspiring lecturers who offer a combination of real-world experience and cutting-edge research. You will gain from their wealth of knowledge in health and social care, politics, popular culture, migration, education, crime and law.
Our on-campus facilities, including our Psychology observation room, will help bring the theoretical aspects of your learning to life, giving you first-hand practical experience before you graduate.
You will graduate with a highly sought-after range of transferable skills and insights into how society works. Our existing industry connections alongside our dedicated Careers and Employment team will offer you support to help kickstart your career.
With our favourably located campus, you will benefit from good access to resources and opportunities within Hertfordshire and in London. You'll be exposed to a wider range of possibilities to explore in both social and professional capacities.
What's the course about?
The joint degree in Sociology and Psychology offers you the opportunity to gain an in-depth understanding of key areas and research skills in both disciplines. In addition, you will also critically reflect on the synergies between them for developing a holistic understanding of society and behaviour.
The focus across the programme on current issues, critical and creative thinking and applied social research prepares graduates for a wide range of careers.
Your main campus is de Havilland
You'll share this campus with students from business, law, sport, education, and humanities subjects. The student housing is close to our Sports Village which includes a gym, swimming pool and climbing wall. You can get breakfast, lunch, or dinner in our on-campus restaurant or bar (in the newly built Enterprise Hub) on days you don't feel like cooking. You can also use the common room to play pool, video games or just to hang out with friends.  Our Learning Resources Centres are open 24/7, which means you can study whenever suits you best. Want to pop over to the other campus? You can take the free shuttle bus or walk there in just 15 minutes.  
What will I study?
Teaching will be delivered through a mix of face-to-face and online learning and will vary according to the characteristics of each module. Workshops are used for modules where practical skills taught are taught enhanced by the supervision of experts, but there are also seminars and lectures. This course is 100% coursework based. Assessments will include critical news analysis, group projects, annotated source assignments and manifestos, and drafting critical policy papers storyboards.
In your first year, you will receive a secure grounding in necessary skills and knowledge necessary including core topics in sociology and psychology. You will engage in practical exercises and authentic assessment methods, building your ability to effectively
In your second year, there is increasingly the opportunity to follow your own interests in Psychology and Sociology. You will develop core research and employability skills through a close examination of how individual motivations, feelings and behaviour is influenced by the wider social context at hand. You will also have the option to add on a beginner's language aimed specifically at social sciences, with the option to choose from French, German, Spanish, Mandarin or Japanese.
In your final year, you will build on the skills gained in your previous years of study and will have the opportunity to choose modules that appeal to your specific interests. You will also have the option to work on a final year project where you will be able to carry out sustained research on a sociological subject of their own choice, supported by a supervisor. You will complete the Programme with an understanding of where you own values might take you in the next stage of their lives and give them an understanding of how social change and activism can be achieved in a professional context.
A BA (Hons) Sociology degree is also available which explores both the traditional and cutting-edge aspects of sociology, with a thread of activism connecting all modules.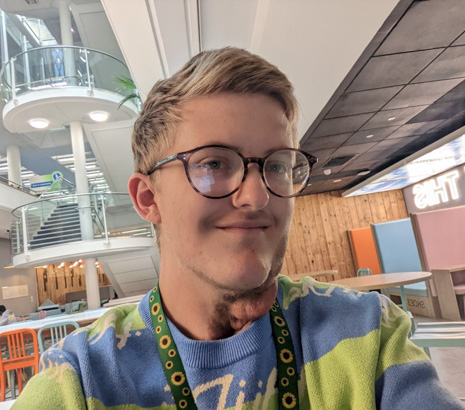 Student Blogs
Noah - A day in the life on my psychology course
Hi! My name is Noah and I'm a third year psychology student here at the University of Hertfordshire 👋
Today I'll be sharing what a typical day looks like for me:
5:30–7:30am: For me, I am definitely an early bird. On days when I have an early morning lecture, I'll wake up at about half-past five, and spend around forty minutes getting ready for the day. After that, I will start block scheduling a general plan of my day on my calendar.
7:30-8:00am: Just before I arrive at University, I like to quickly stop to grab myself coffee (gingerbread latte with oat milk, if anyone is curious) – caffeine is a must!
8:00-9:30am: Once I arrive at Uni, I head straight to one of the many individual study spaces at the Learning Resource Centre (LRC) to begin some work. The LRC is open 24/7 and hosts thousands of books for every subject that the University teaches. The LRC is such a warm and wonderful environment for studying, with both group and individual study rooms, a café (The Retreat) on the lower-ground floor, as well as comfortable sofa, booths and chairs, allowing you to study in any way that suits you.
I prefer being in almost complete silence, by myself, with little to no distractions, so I absolutely love the individual study spaces.
9:30-10:30am: After my time in the LRC, I have a meeting with my project supervisor. All final year psychology students have to complete a 'psychology project', more often known as a 'dissertation', and each student chooses a supervisor for their project, often based on previous work.
During my meeting, I'm advised to make a few adjustments to my ethics and risk assessment forms, so I make a quick note to do so on my phone.
11:00-1pm: Straight after my supervision meeting, I have to attend my only lecture for the day. With psychology, there is a lot of independent research that you need to do, so I don't really have that many lectures that I need to attend. The lecture that I was attending today was on the topic of counselling.
1-3pm: Once the lecture is finished, I make my way back home and have a little bit of a rest. During this time, I also make sure to eat some lunch!
3-5pm: After my break, I jump straight back into work. I begin with making the adjustments to my ethic and risk assessment forms, as I was told to do during my meeting earlier. Once completed, I then start studying for my Counselling module exams.
Once I have completed that, I am absolutely shattered! So I pack everything up and start to relax and unwind.
Thank you for reading my 'Day in the Life'! This is an example of a very busy day for me, so it is vital to note that not every single day is as hectic as this 😀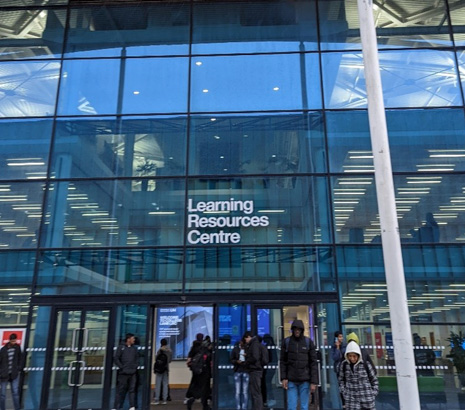 Student Blogs
Noah - About the psychology learning facilities and how I use them on my course
Hi, I'm Noah and I'm a final year psychology student at the University of Hertfordshire!
The University has a wide range of facilities geared towards psychology and I'd like to highlight a couple here:
iLab
Within the iLab, located in the Wright Building, is a classroom with over 40 networked, high-end macs. These macs host and run a wide range of software for undergraduate psychology students - SupeLab, SPSS, NVIVO, and Gorilla are just a handful of these softwares. These cannot run on chromebooks, which many students chose to buy before attending university because they are lightweight and have a low price-range, so the iLab allows students to conduct their own independent research.
Personally, I love using the iLab as I find the large screens and fast responsiveness helpful when reading the detailed tables that come with using, for example, SPSS. Additionally, when I must conduct research using other software that I am not so confident on, the smaller room allows me to ask for help easily and quickly from one of my peers, or even the professor.
Learning Resource Centre (LRC)
The LRC, whilst not geared solely towards psychology students, is still a University facility that aids in my work. The quiet environment on floors G-2 helps me when I really need to focus in on something while 'The Retreat' in the basement fosters an environment where I can freely and openly discuss situations with my peers without feeling as though I must whisper. Additionally, there are hundreds of psychology books available, so I can easily carry out extra reading when it comes to writing essays – allowing me to secure higher marks for doing so 😀