MSc Sustainable Planning
We welcome applications from international and EU students
About the course
The breadth of material covered in our MSc in Sustainable Planning gives students the skills they need in order to meet contemporary sustainability challenges in planning. Planning has a key role to play in improving the condition of life in our towns, cities and rural areas. Towns and cities themselves impact on global sustainability and can play a very influential role in tackling global environmental, social and economic problems. Equally, implementing sustainability principles within urban and rural areas is essential for the well-being of the local residents and improvement of the local environment. Creating more sustainable towns and cities will be central to the future of society and the planet. The planning system is so important because it provides one of the most sophisticated mechanisms for regulating environmental change. Recent policy changes have made planning in neighbourhoods and in communities even more important.
Increasingly planners are being required to facilitate the creation of more sustainable urban environments. This requires expertise and skills in a diverse range of disciplines and nationally there is a shortage of relevant skills. This course offers both personal opportunities for students to gain valuable skills that make them highly employable, and allows them to contribute to a much needed and fast changing professional area.
Why choose this course?
This exciting new course is specifically aimed at people wishing to gain expertise in contemporary sustainability issues. It provides graduates with excellent career opportunities in planning, environmental management, urban design, community development, regeneration, transport management, climate change mitigation and other planning related careers.
The course is suitable for:
Students who have work experience in planning or related discipline and require a postgraduate qualification and subsequent professional accreditation to develop their career further.
New graduates starting their career in planning with a first degree in geography, environmental science, conservation, sociology, architecture and urban studies.
Students from other disciplines who have developed an interest in planning from voluntary work, work experience or project work.
Key Features:
A combination of stimulating academic study and strong career orientation
Focus on the role of planning in addressing key sustainability concerns: climate change; urban sprawl; social cohesion; and demands for personal mobility
Using the latest techniques including GIS; urban design tools and community design engagement techniques such as charettes
Practical problem based approach to learning that uses real planning issues and case studies
Flexibility of study based on a programme of short courses scheduled over two or three days at weekends
UK field trips including visits to the start of town planning nearby at Letchworth and the first New Towns
International study visit to look at European best practice in France and Germany.
This course is available both full and part-time. Full time study in Semester A takes 1 year. Full time study beginning in Semester B will take 15 months. Part time study options typically take two years but students are given a maximum of five years to complete.
To find out more about this course you can come to one of our Postgraduate Open events. If you wish to visit us outside of our postgraduate open events then please contact admissionsenvman@herts.ac.uk to arrange an appointment. You can also book onto a campus tour.
You can find out more about our staff in Geography, Environment and Agriculture here.
Teaching methods
The MSc Sustainable Planning course structure is based on a series of two to three day short courses and tutorials that usually run Friday and Saturday, though some modules may require a Thursday as well.
For full time students the modules run approximately twice a month which means that you will be attending classes on four weekdays and two Saturdays.
Part-time students attend the MSc Sustainable Planning short courses over two years. This makes the course easy to attend and fit around a busy workload schedule.
The modules that you study include:
Urban Design and Conservation
Urban Regeneration
Planning law, policy and practice
Spatial Analysis for Planning
Sustainable Communities and Environment
Place-making and Spatial Mediation
Spatial Planning: Theories and Strategies
Travel Planning and energy management
Transport Planning and Urban Mobility
Spatial Planning: theories and strategies
Transport Analysis for Planning
Community Engagement and the Planning Process
Planning for Rural Communities
Pathways through the MSc allow students to specialise in transport or aspects of environmental management such as water resources and environmental policy and governance.
All these modules can be studied individually as a stand-alone course for your personal development or CPD training, so please enquire for further details.
View the MSc Sustainable Planning prospectus
The course integrates a blended learning approach combining face-to-face teaching and tutorials with online learning materials, easy contact with tutors and online submission of assignments. It includes workshops, field work, class exercises, investigations and group work. The costs of UK and European field visits are included in the course fee.
All of the modules are assessed through coursework. The nature of the coursework will vary but will include experience in report writing, practical urban design work (no drawing or architecture background is required), oral presentations and negotiation skills.
Students also carry out an extended individual project. This is an opportunity to follow a particular interest in depth and do primary research. We encourage and support students to link with external organisations such as local government, voluntary sector organisations or planning consultancies to produce a piece of primary research that is both academically challenging and of practical benefit.
Structure
Level 7
Core Modules
Spatial Planning: Theories and Strategies - 15 Credits
Sustainable Communities & Environment - 15 Credits
Place-making and Spatial Mediation - 15 Credits
Planning law, policy & practice - 15 Credits
Urban Design and Conservation - 15 Credits
Development Viability - 15 Credits
Sustainable Planning Dissertation - 30 Credits
Research Methods - 15 Credits
Sustainable Energy - 15 Credits
Optional
Planning for Rural Communities - 15 Credits
Community Engagement and the Planning Process - 15 Credits
Urban Regeneration - 15 Credits
Spatial Analysis for Planning - 15 Credits
Water Resources - 15 Credits
Entry requirements...
An honours degree with a minimum classification of second class(2.2) or higher in any subject.
For country specific international qualifications please check here.
If English is not your first language, you will need a minimum IELTS score of 6.5 or equivalent. If you do not have the required level of English for entry, our academic English courses can help you to achieve this level.
How to apply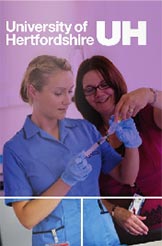 Download the Prospectus