Professional Doctorate in Clinical Psychology
Key information

| | |
| --- | --- |
| School of study | School of Life and Medical Sciences |
| Course length | Full Time, 3 Years |

Entry requirements

The University of Hertfordshire is looking for candidates who can demonstrate academic excellence and the ability to apply psychological knowledge in clinical settings.

Read the Clearing House generic trainee job description and person specification.

Additionally, we highly recommend that you look at the information about Fitness to Practise requirements provided on the Clearing House Application pages.

Read information regarding university regulations on the completion of previous courses before enrolling for the DClinPsy. Once enrolled at the University the completion of previous courses can only be done with special permission from the University.

Self-funded applications can go through either the Clearing House or the University. The deadline for Clearing House has now passed but the UH deadline for 2020 applications and submitted references is 31st January 2020.

Complete a self-funded application.

At the time of applying, minimum entry requirements are as follows:

Graduate Basis for Chartered Membership (GBC) with the BPS at the time of applying. Candidates who are unsure about the status of their degree should check with the BPS that they qualify for GBC.
A 2:1 honours degree (or equivalent). Applicants with a 2:2 degree will be considered if they can demonstrate this is unrepresentative of their academic potential, and have demonstrated further academic capability, such as strong performance in a relevant, academically-oriented higher degree. Extenuating circumstances impacting on degree results will also be considered.
If applicants have undertaken a PGDip conversion course, then they need to have included psychology modules on their undergraduate degree and achieved a mark equivalent to or above a 2:1 or 60% on that degree. If applicants have undertaken a masters conversion course, then they need to have achieved above 60%.
Two years' full-time equivalent clinical and/or research experience will be required (usually obtained after graduation) in a field relevant to Clinical Psychology. The exact nature of the experience may vary, but candidates need to demonstrate that their work experiences have allowed them to develop a clear understanding of the roles and abilities required of Clinical Psychologists, and that they have the potential to meet these demands. Candidates should be able to demonstrate some experience in applying psychological theory in a clinical setting, realism about the scope of psychological interventions, and an appreciation of the role of the Clinical Psychologist in the NHS.
Candidates must have a commitment to working in the NHS, ideally within the local regions of Essex, Hertfordshire and Bedfordshire. It is important that those who accept places on the course are prepared to travel to placements, which are sited across Bedfordshire, Hertfordshire and Essex.
Candidates for NHS places must be acceptable to the National Health Service in an employed status, and must be eligible for home (UK/EU) tuition fees status.
Suitable clinical and academic references provided via the Clearing House forms.
Candidates are expected to show understanding of professional issues for Clinical Psychologists in the UK, and to demonstrate personal qualities and interpersonal skills suitable to the role.
A high level of proficiency in communication in English is essential.
Car driver (unless the candidate has a disability as defined by the Equality Act 2010 which prevents them from driving) by the time of the interview and access to a car by the start of the course.

There are no Accreditation for Prior (Experiential) Learning (AP(E)L) concessions, exemptions or advanced progression to training prior to entry nor whilst on the course.

Offers of places will be conditional upon satisfactory Occupational Health clearance and criminal records checks and any other checks deemed necessary. We take the safeguarding of vulnerable adults and children very seriously.

Successful completion of the training results in eligibility to apply for registration as a Clinical Psychologist with the Health & Care Professions Council (HCPC) and for accreditation by the British Psychological Society (BPS).

For further information on the selection and shortlisting procedures, please see the Clearing House website.

Encouraging Diversity in Training

We are keen to encourage applications from people with a wide range of backgrounds. We strongly believe that diversity of cultures, social and economic experiences and individual perspectives within a trainee cohort substantially benefit the learning environment for all trainees. Further, it is essential that as Clinical Psychologists we contribute to a cohesive and diverse workforce within the NHS and reflect the client groups we have a duty to serve.

Professional accreditations

Upon completing the course, trainees meet the standards required to register under the Health and Care Professions Council (HCPC) and can apply for Chartership under the British Psychological Society (BPS).

The training is aiming towards enabling trainees to work towards applying for accreditation in:

CBT under the British Association for Behavioural and Cognitive Psychotherapies (BABCP);
Family and Systemic Psychotherapy at the Foundation and Intermediate levels.
About the course
Important Dates for Applications for course entry September 2020
Applications for NHS Funded places - Clearing House has now closed.
Applications for Self Funded places:
Apply using the linked DClinPsy application form - deadline 31 January 2020 at 17:00.
Our three-year Doctorate in Clinical Psychology training programme (full-time) is based in Hatfield at the University of Hertfordshire. It is a 20-minute train journey from Hatfield to Kings Cross Station, London and covers the rural and urban geographical areas of Hertfordshire, Bedfordshire and Essex.
We are a friendly and supportive staff team, which we feel is integral to creating a collaborative and collegiate learning environment. This is important for assisting trainees through what can be a challenging experience at times but also, we believe, in facilitating trainees to become unique and highly competent Clinical Psychologists, where personal values and social and cultural background can be integrated with professional development. Post qualification, our graduates go on to provide high quality services and leadership within the NHS.
Placements are planned across the three years to meet individual training needs and preferences, while preparing trainees for the needs of the NHS workforce. We have a variety of local specialist placements in terms of clinical group (such as paediatric, health, older adults, eating disorders, psychosis and neuropsychology) and therapeutic orientation (such as CBT, systemic, psychodynamic, and CAT).
We provide high quality teaching in terms of our content and methods. Regular course reviews take place between trainees and the course team. Trainees can participate in committees to shape the training course and continually improve all aspects of the course. We have developed innovative teaching methods to ensure learning is as stimulating, interactive and progressive as possible, such as problem-based learning (PBL) and using the university's high-tech simulation suites for simulation training (role plays) with actors playing the part of clients, families and helping professionals. We engage lecturers across disciplines where helpful, such as inviting a barrister to jointly run a lecture on presenting expert evidence in court. Our trainees have the opportunity to engage in training on organisational and systemic influence and leadership. There are opportunities to gain experience in these areas during the programme.
Our philosophy
In keeping with our values of putting trainees, diversity, the participation of service users and carers and the needs of the NHS at the forefront of our course, our overall programme philosophy is located within a social constructionist approach. This approach examines the development of jointly constructed understandings of the world that form the basis for shared assumptions about reality. For instance, the term "depression" can be thought of as a medical diagnosis as well as a normal response to a detrimental social, cultural or economic environment. This critical position is the lens through which we present the core teaching as required for all UK doctorate Clinical Psychology courses. It enables a complex analysis of evidence-based practice, resulting in a drive towards higher standards within the profession of Clinical Psychology.
Service user and carer participation
We are committed to the meaningful participation of service users and carers in all aspects of the course including teaching, research, staff recruitment and admissions. We have a service user and carer committee which meets quarterly and consults to the course team on these issues.
For more information on course structure and content, please visit the clearing house website.
Teaching methods
The programme takes three years to complete and comprises academic, clinical and research training.
Formal classroom-based training introduces trainees to a range of methods and issues arising in the conduct of clinical research. This includes research design, qualitative and quantitative methods of data collection and analysis, guidance in the use of statistics, and the process of planning and organising research projects.
Towards the end of the first year, trainees conduct a Small-Scale Service-Related Project while on placement (typically an audit or service evaluation). Work towards the Major Research Project begins early in the second year, when trainees are given information about research opportunities in the region.
Trainees are initially encouraged to develop ideas with the Research Tutor before identifying a suitable team of research supervisors. In the second and third years substantial blocks of time are set aside to complete the literature review for the main project, to collect and analyse data, to write up the dissertation, and to summarise the research in a format suitable for submission to a journal. Full supervision is provided at all of these stages.
Each academic year starts at the end of September or beginning of October with a four-week, full-time introductory block of teaching. This is followed by teaching all day on Thursdays and Fridays during term-time.
All academic teaching takes place at the College Lane Campus in Hatfield and attendance is mandatory. Two and a half days a week are spent on clinical placement (more outside term-time) and half a day each week is allocated to study time.
In the second and third year of training time is allocated on the timetable to complete a small scale service related and a major research project
Trainee development and personal support
The team recognises that the course is a demanding one, and aim to provide a supportive climate during training. Seeking support is viewed as a professionally responsible course of action. A range of structures and procedures have been put in place in order to provide trainees with adequate support.
Advice and support is provided to trainees from the Research, Academic and Clinical Tutors, and from their Personal Course Tutors, who meet regularly with trainees to address any concerns. In addition, each trainee is allocated a Personal Advisor. These are clinical psychologists whose roles are kept separate from any evaluative component, and who may provide support, guidance and advocacy.
New trainees are also allocated a "buddy" from the year above for peer support. Finally, each cohort participates in reflective group work with an independent facilitator, focusing on reflective learning and support. Time is provided within the academic timetable for this.
The University's Counselling Service is available to trainees; in addition, the course team will be able to advise trainees regarding accessing personal therapy.
Course experts
Dr Barbara Masson
Academic Manager (Clinical Lead)

Dr Helen Ellis-Caird
Principal Lecturer (Joint Research Lead)

Dr Jacqui Gratton
Principal Lecturer (Admissions Lead)

Dr Jenna Harrington
Senior Lecturer (Clinical Tutor)

Dr Jenna Heath
Senior Lecturer

Dr Keith Sullivan
Senior Research Fellow

Dr Lizette Nolte
Principal Lecturer (Joint Research Lead)

Dr Mariah Qureshi
Clinical Lecturer

Dr Pieter W Nel
Programme Director

Dr Rebecca Adlington
Senior Lecturer (Clinical Tutor)

Dr Wendy Solomons
Academic Manager (Academic Lead)

What's next for my career?
Problem-based learning (PBL) forms an important part of clinical training at UH. As part of the academic programme trainees complete a series of small-group based PBL exercises, which aim to promote reflective, collaborative and self-directed learning.
A unique feature of Clinical Psychology training at UH is the access that our teachers and trainees have to a purpose built, advanced simulation training centre. The centre is currently the largest facility of its kind in the UK, and one of the largest in Europe. It is a high-tech centre which provides very realistic and safe clinical and community environments for scenario-based training. In addition to the simulation facilities, there are also two control rooms (manned by staff from the centre) and three observation rooms. The centre is equipped with a total of 26 digital cameras, which makes it possible to record the simulation activities and project them in any of the observation rooms or any computer with an internet connection.
Throughout the three years, trainees participate in a series of small group discussions to consider academic papers and clinical cases. Some of these seminars involve Peer-Assisted Learning with Year 3 trainees facilitating the groups. These facilitators are offered formal training to undertake this role. The discussions provide an academic context for trainees to integrate theory and research, to highlight theory-practice links, and to enable peer review of formulation and intervention plans.
There are opportunities to participate in cross-cohort workshops, an annual event that brings the whole course together and provides opportunities to hear presentations from a wide range of presenters, both from inside and outside the profession of Clinical Psychology. This day often has a community psychology focus, a multi-media approach and input from experts by experience. In recent years these workshops have included: "African Psychology Assessment, Formulation and Interventions for Emotional and Behavioural Problems. Illuminating the spirit of wellness for transformation" (Dr Erica McInnis); "A day with Re:assure" (AIDS charity); and "Reflections on trauma and psychiatric diagnoses" (Jacqui Dillon).
The academic programme offers formal debating opportunities, again providing opportunities for all three year groups to work together.
The course has a particular remit to train clinical psychologists to take up NHS positions. Clinical psychologists working in the region support the course, and many are working in collaboration with the Programme Team to provide placement supervision, research supervision, teaching and skills workshops.
The DClinPsy Trainees attend the University for their lectures, seminars and tutor support, but also spend approximately three days per week on their clinical placements.
How to contact us
For further information about the course specifically, please contact the Course Administrators Katie Simmans or Catriona Roy (dclinpsy@herts.ac.uk) or Tel +44 (0)1707 286322 +44 (0)1707 286322.
Unfortunately, due to the large volume of emails we receive with questions about the course, we are unable to respond individually to each inquiry from applicants. If you wish to seek advice and support relating to applications, or have questions about who to seek appropriate work experiences within clinical psychology, please refer to the links for further information detailed below. The Clearing House website or Alternative Handbook may provide some answers, or alternatively, please consider contacting the Pre-Qualification Group or Minorities in Clinical Training for further guidance and support.
The research team have their own Twitter account: @DClinPsyUH
How to find us
We are based in the Health Research Building on the College Lane Campus.
Links for further information
The Clearing House website has further information on the Doctorate in Clinical Psychology, application forms and a FAQ relating to when and how to apply for a place on the course.
Find out more information on the Clearing House website.
The Alternative Handbook: This is a publication from the Pre-Qualification Group of the Division of Clinical Psychology (BPS). This is an annual survey of trainees from across the country that seeks to get feedback on course content, processes, supports and trainee experiences. The publication is free and released annually. The publication is released in the September of each year, before application forms are released.
View the Alternative Handbook.
The Pre-Qualification Group (PQG) of the Division of Clinical Psychology: The PQG support individuals seeking a career in clinical psychology, offer events and advocate for its members at an organisational level nationally. They offer lots of resources, supports and advice for aspiring psychologists.
Find out more about careers on the British Psychological Society website or email them directly.
The Minorities in Clinical Training Group (PQG, DCP): The Minorities Group specifically support and advocate on behalf of aspiring psychologists who identify with a minority group.
Find out more information about the Minorirites in Clinical Training Group.
Dates
2021
| Start Date | End Date | Link |
| --- | --- | --- |
| 07/09/2021 | 31/07/2022 | Apply online (Full Time) |
2022
| Start Date | End Date | Link |
| --- | --- | --- |
| 07/09/2022 | 31/07/2023 | Apply online (Full Time) |
Course fees
All students will follow the same programme of study regardless of how their place is funded.
NHS funded places
Candidates for 2020 entry should check for funding updates on the Clearing House Funding page.
There are currently 15 NHS funded places available per cohort. Current NHS trainees are employed full-time as Trainee Clinical Psychologists on a three-year, fixed-term contact, with a hosting NHS Trust. Funding for current NHS trainees includes University fees, full-time salary (currently at the starting salary for Band 6, point 21, of Agenda for Change pay scales) and expenses (for example, travel) in line with standard NHS Terms and Conditions. The University conducts all aspects of the selection and interviews of applicants to the course.
In addition, there are a number of ways in which the course may support trainees regarding financial and practical matters. Some funding is available to contribute to costs related to completing a Major Research Project (MRP).
Fee-Paying Places
Self-funded trainees follow the same full-time three-year programme as NHS funded trainees.
Two fee-paying places will be available on the Hertfordshire programme in 2020. These are open to International, European and British applicants. Applications for our fee-paying places can be made directly to the programme via the UH website or through the Clearing House website using Course Code 11 - X.
The current fees are £23,320 per year for the teaching component and approximately £875 per placement, however please note these are subject to change. There is not a salary attached and it is the individual candidate's responsibility to ensure they have the means for funding prior to the start of the course. Travel expenses and living costs would need to be financed by the applicant. The full three-year course would need to be committed to. Please note that we are not aware of any current grants available from the University towards the fees or living costs. Campus accommodation is available at reduced rental for all students, although early application is recommended. While the course is identical for NHS funded and self-funded trainees, we recognise that being self-funded can involve additional complexities. We therefore have Dr Maria Qureshi to work with and support the needs of self-funded trainees.
Other financial support
Find out more about other financial support available to UK and EU students
Living costs / accommodation
The University of Hertfordshire offers a great choice of student accommodation, on campus or nearby in the local area, to suit every student budget.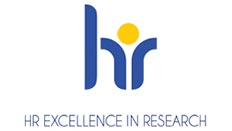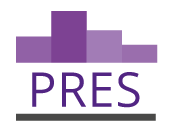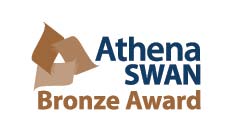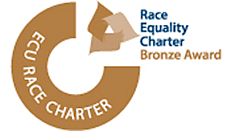 Please note that some of the images and videos on our course pages may have been taken before social distancing rules in the UK came into force.