MSc Sustainable Planning and Transport
Why choose Herts?
Industry Recognised Accreditation: Accredited by The Royal Town Planning Institute (RTPI).
Work-Related Learning: You will attend annual Careers Fairs and will benefit from interactions with our vast employer links and Planning Employers Network.
Entry requirements and key information

An honours degree with a minimum classification of second class(2.2) or higher in any subject.

Find out more about country specific international qualifications.

If English is not your first language, you will need a minimum IELTS score of 6.5 or equivalent.

If you do not have the required level of English for entry, our academic English courses can help you to achieve this level.

Find out more about our academic English courses.

Institution code

H36

School of study

School of Life and Medical Sciences

Course length

Full Time, 15 Months
Full Time, 1 Years
Part Time, 2 Years

Location

University of Hertfordshire, Hatfield

Request information and updates

Get access to personalised content, tailored towards your interests:

Information on your favourite courses
Tips to help you through the application process
Blogs, vlogs and advice from current students
Employability

Careers

When you graduate from this course you will have excellent career opportunities in planning, environmental management, urban design and urbanism, community development and regeneration, transport management, climate change mitigation and adaptation and other planning related careers - all with a special focus on maximizing your sustainability expertise. Prospective employers include: local government; private sector planning consultancies; specialist consultancies in environmental management, urban design, transport planning; public involvement bodies; national government agencies; third sector employers including charities with an urban and rural focus; and professional bodies.

What job can I get?

The course provides graduates with excellent career opportunities in planning, environmental management, urban design, transport planning and management, climate change mitigation and other planning related careers. Graduates from our degrees are now working in a wide range of national and international roles at the forefront of tackling contemporary planning and sustainability issues.
Professional Accreditations
The course is accredited by the Royal Town Planning Institute (RTPI). As an accredited planning programme, you'll benefit from the opportunity to become student members of the RTPI. As a student member of the Institute, you'll have access to networking events and student resources. Upon graduation, you'll be able to apply for full professional membership.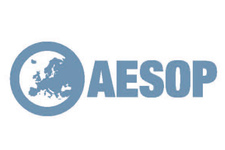 About the course
The MSc Sustainable Planning is delivered in the Ebenezer Howard School of Planning, reflecting our unique location in the county which houses the world's first garden cities and our focus on exploring the contemporary planning implications of this placemaking patrimony.
Planning plays a key role to play in improving the condition of life in our towns, cities and rural areas. Towns and cities themselves impact on global sustainability and can play a very influential role in tackling global environmental, social and economic problems.
The breadth of material covered will give you the skills you need in order to meet contemporary sustainability challenges in planning cities and rural areas. The planning system provides one of the most sophisticated mechanisms for regulating environmental change, global environmental, social and economic problems and implementing sustainability principles.
You'll benefit from a wide range of modules, from Planning Law, Policy and Practice to Sustainable Energy and Urban Design and Conservation. You'll choose between three pathways: MSc Sustainable Planning, MSc Sustainable Planning and Environmental Management and MSc Sustainable Planning and Transport.
This programme offers you opportunities to gain valuable skills in a much needed and fast changing professional area and makes you highly employable in a diverse range of disciplines which will allow you to contribute to the creation of more sustainable urban environments.
Why choose this course?
This exciting course is specifically aimed at people wishing to gain expertise in contemporary sustainability issues. It provides graduates with excellent career opportunities in a complete range of planning specialisms.
Through our problem-based approach, you'll benefit from a stimulating learning environment which challenges you through real planning issues and case studies. You'll learn the role planning plays in addressing, and solve key sustainability concerns, including climate change, urban sprawl, social cohesion, and demands for personal mobility. You'll also get to use the latest techniques including GIS; urban design tools and community engagement techniques such as charrettes.
Throughout the course, you'll be supported by research-active staff, and insights from a broad range of practitioner lecturers, who will encourage you to explore the latest research, applications of knowledge and case studies in the industry.
You'll have the opportunity to go on field trips on a local and international scale. The University of Hertfordshire is uniquely located near the world's first Garden City - nearby Letchworth Garden City - and the first New Towns. Additionally, our Comparative Planning Practice module includes a residential visit to explore and compare transport planning systems in a different policy context. Any travel and accommodation costs of field trips are included in course fees.
Whether you have experience or a previous degree in planning, or a related discipline, this course will enable you to broaden your horizons and excel in your career. Previous students have joined the course from a range of backgrounds, including:
students who have had work experience in planning, or a related discipline
new graduates starting out their career in planning with a first degree in geography, environmental science, conservation, sociology, architecture and urban studies
students from other discipline who have developed an interest in planning through voluntary work, work experience or project work.
Whatever your background, this course will give you the skills you need to succeed.
We are proud to have ranked 4th overall for tourism, transport and travel in the Postgraduate Taught Experience Survey (PTES, Advance HE, 2023). You can be confident in knowing you're receiving an award-winning learning experience when you study this course.
What will I study?
The MSc Sustainable Planning programme structure is based on a series of modules each of which requires 150 hours of study. These modules are centred on short courses of two-to-three-day short courses that usually run Thursday, Friday and Saturday.
If you wish to study full-time, the short course components of the modules run approximately twice a month which means that you'll be attending classes on four weekdays and two Saturdays.
If you want to study alongside your work commitments, the part-time offering enables you to take modules between two and five years. This makes the course flexible and easy to attend.
You'll benefit from a blended learning approach. Teaching combines a face-to-face teaching and tutorials approach with virtual live teaching allowing easy contact with module leaders and tutors, excellent access to learning materials and online submission of assignments. Modules include workshops, field work, class exercises, seminars and group work. Any travel or accommodation costs of field visits are included in the programme fee.
All of the modules are assessed through coursework. The Environmental Management module only, has one exam. The nature of the coursework will vary, but will include experience in report writing, practical urban design work (no architecture background is required), oral presentations and negotiation skills.
An extended individual project, the sustainable planning dissertation, will give you the the opportunity to explore an area you're interested and do primary research with support from an allocated supervisor. The supervisor will encourage you to explore the latest research and provide industry insight. You'll be encourage to link with external organisations, such as local government, voluntary sector organisations or planning consultancies, to produce this piece of primary research that is both academically challenging and of practical benefit.
Further course information
| Course fact sheets | |
| --- | --- |
| MSc Sustainable Planning | Download |
| Programme specifications | |
| --- | --- |
| MSc Sustainable Planning | Download |
| Additional information | |
| --- | --- |
| Sandwich placement or study abroad year | n/a |
| Applications open to international and EU students | Yes |
Student experience
At the University of Hertfordshire, we want to make sure your time studying with us is as stress-free and rewarding as possible. We offer a range of support services including; student wellbeing, academic support, accommodation and childcare to ensure that you make the most of your time at Herts and can focus on studying and having fun.
Find out about how we support our students
You can also read our student blogs to find out about life at Herts.
Funding and fees

Other financial support

Find out more about other financial support available to UK and EU students

Fees 2023

UK Students

Full time

£9900 for the 2023/2024 academic year

Part time

£825 per 15 credits for the 2023/2024 academic year

EU Students

Full time

£15450 for the 2023/2024 academic year

Part time

£1290 per 15 credits for the 2023/2024 academic year

International Students

Full time

£15450 for the 2023/2024 academic year

Part time

£1290 per 15 credits for the 2023/2024 academic year

Fees 2024

UK Students

Full time

£10395 for the 2024/2025 academic year

Part time

£865 per 15 credits for the 2024/2025 academic year

EU Students

Full time

£16450 for the 2024/2025 academic year

Part time

£1370 per 15 credits for the 2024/2025 academic year

International Students

Full time

£16450 for the 2024/2025 academic year

Part time

£1370 per 15 credits for the 2024/2025 academic year

RTPI Future Planners Bursary

The RTPI Future Planners Bursary programme is open to graduates from any discipline who enrol on a fully accredited planning Master's degree at an RTPI-accredited Planning School in Scotland, England or Northern Ireland. You could receive a £2,000 bursary.

Additionally, the bursary is intended for those looking to undertake their degree in one year, studying full time. Planning Schools have local discretion to award the bursary on the basis of e.g. need and accessibility. Please contact the Planning School at which you intend to study for further information.

For more information please contact Susan Parham, Head of Urbanism and Planning.

How do I apply for the bursary programme?

Through the accredited University at which you intend to study.

Am I eligible? Yes, if you:

Are a UK/EU citizen and have proof of eligibility to work in the UK or Ireland after graduation;
Have a First or Upper Second class degree at undergraduate level in any discipline;
Demonstrate an interest in town planning as a career;
Have an offer on a fully accredited planning Master's degree at the University

*Tuition fees are charged annually. The fees quoted above are for the specified year(s) only. Fees may be higher in future years, for both new and continuing students. Please see the University's Fees and Finance Policy (and in particular the section headed "When tuition fees change"), for further information about when and by how much the University may increase its fees for future years.

View detailed information about tuition fees

Living costs / accommodation

The University of Hertfordshire offers a great choice of student accommodation, on campus or nearby in the local area, to suit every student budget.

View detailed information about our accommodation

How to apply