MSc International Tourism, Hospitality and Event Management
Due to the ongoing Coronavirus pandemic, examinations may be replaced by an alternative form of assessment during the academic year 2020/2021. Please refer to the Programme Specification on these pages for further details.
Sign up for alerts

Get access to personalised content, tailored towards your interests:

Information on your favourite courses
Tips to help you through the application process
Blogs, vlogs and advice from current students

Key information

Institution code

H36

School of study

Hertfordshire Business School

Course length

Full Time, 1 Years
Part Time, 2 Years

Location

University of Hertfordshire, Hatfield

Entry requirements

The normal entry requirements for the programme are:

An honours degree of at least 2:2 classification or better from a UK University; or
The equivalent of the above from a recognised University overseas; or
A degree-equivalent professional qualification approved by the Programme Leader; or
A Pre-Masters Course recognised by the University;
A postgraduate qualification from a UK university or its equivalent from a recognised overseas university, or
Equivalent qualifications to be assessed by the Programme Leader and Admissions Tutor.

English Language entry requirements

In addition all students for whom English is not their first language must produce evidence of their English Language proficiency. The standard required is an IELTS score of 6.5 (with no less than 5.5 in each band), or an equivalent score on a test recognised by the University of Hertfordshire.

This requirement will be waived if the student has successfully completed an undergraduate degree at a university in the United Kingdom, or another All students from non-majority English speaking countries require proof of English language proficiency. The following qualifications and grades will be considered:
- GCSE English language grade A-C
- IELTS 6.5 (with no less than 5.5 in any band)
Other English language tests are accepted. Please contact the International Office for details.
About the course
MSc International Tourism, Hospitality and Event Management has been designed to provide you with the enhanced skills and knowledge which are necessary to support key decision-making within the international tourism, hospitality and event industries. The programme is underpinned by a strong theoretical base across a number of contexts relevant to tourism, hospitality and event management in contemporary international environments.​ A distinctive feature of this programme is that it offers you opportunities to interact with current industry practitioners and therefore enables a hands-on approach.
The programme is offered full time (1 year mode) or part time (2 year mode). A new sandwich version is also offered in full time on a 2 year mode. The sandwich programme requires you to successfully complete a minimum of 36 weeks full-time work placement. This is a very valuable experience which allows you to familiarise themselves with the day to day activities of Tourism, Hospitality and Event businesses, and to use your initiative in dealing with issues of the work environment.
Why choose this course?
The course offers you comprehensive knowledge of the Tourism, Hospitality and Event industries.
It is delivered by a very successful and internationally renowned team of experts, both in terms of their managerial experience and academic knowledge.
It offers a balance of practical input and academic knowledge to support graduates in their future careers within these industries.
It provides opportunities to interact with current industry practitioners.
It presents flexibility to study full time, part time and it offers the possibility to undertake a work placement.
What will I study?
We offer a varied programme of teaching that includes facilitated seminars, practical workshops, projects for companies, web-based learning, case study analysis and traditional lectures. We also provide sessions by visiting staff, practitioners and consultants to give a varied perspective of the topics covered. You will be assessed through a variety of coursework including presentations, reports and projects. You will also be required to complete a dissertation and will be supported by a dissertation supervisor.
Work Based Learning
The MSc International Tourism, Hospitality and Events (Sandwich) programme incorporates a one-year work placement of a minimum of 36 weeks full time work experience. Students must normally achieve a Semester A grade average of 60% to proceed onto the placement. For students with visa restrictions, the placement would need to take place within the UK. Students will typically need to secure a placement by the end of April in their first academic year of study, in order to process the necessary paperwork required.
The 'Sandwich' award requires students to successfully complete a minimum of 36 weeks full-time work placement, submit acceptable milestone reports during the placement as part of their 'Professional Work Placement' module, and pass the 'Work Placement Portfolio' module at the start of their final semester. Students identify and apply for their placements, and are supported in this by the UH Careers and Employment Service, and the School's 'Preparation for Work' module.
Professional Accreditations
The University is member of the Tourism Management Institute (TMI), Association of British Travel Agents (ABTA) and the Association for Event Management Education (AEME).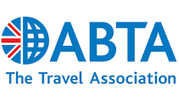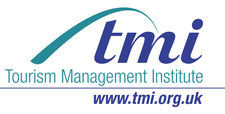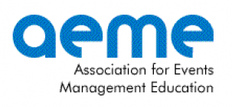 Careers
We are preparing graduates for successful careers in the hospitality, recreation or tourism industries or in an associated government agency with an international, national or local focus. Graduates from the programme are employed by international hotel chains (Four Seasons Hotel, Marriott Hotels, Sheraton Hotels, The Ritz Carlton, Starwood Hotel Group) in China, India Macau, Thailand and Great Britain, as well as working for independent hotels and Event Management companies in Great Britain. Other careers pursued by our Graduates include Recruitment Agents, Lecturers and entrepreneurs (travel company, import and export trading company).
What job can I get?
Graduates will be prepared to follow a career in events planning, hospitality and tourism management as well as marketing, often working for event management organisations, large travel companies, hospitality businesses and airlines. Graduates will be equipped for this type of job thanks to the analytical skills and required industry and managerial knowledge that they will have acquired through their studies with us. These will support them in the decision-making which is essential when working as managers of the tourism, hospitality and event industries.
Please note that some of the images and videos on our course pages may have been taken before social distancing rules in the UK came into force.