MA Journalism and Media Communications with Advanced Research
Why choose Herts?
Employment Prospects: Graduates have gone onto work in a variety of media roles such as Press Officers, Social Media Analysts, and Journalists for organisations including BBC, Sharp, Subway and Euromonitor.
Teaching Excellence: Learn from our industry-experts, award-winning lecturers who are all experienced in print, web design, journalism, and PR (see key staff section).
Work Placement Opportunities: Graduates have taken placements at organisations including the BBC and The Sunday Times. This year three quarters of those who took a placement received a job offer within the media upon graduation.
Due to the ongoing Coronavirus pandemic, examinations may be replaced by an alternative form of assessment during the academic year 2020/2021. Please refer to the Programme Specification on these pages for further details.
Entry requirements and key information

We require at least 2:2 (or equivalent) degree in Humanities or a Business subject. Graduates with an Honours Degree in any discipline who have otherwise demonstrated potential to succeed at postgraduate level Journalism and Media Communications will also be considered. International students should have an English Language assessment of IELTS 7, or equivalent as determined by the School of Humanities.

ll students from non-majority English speaking countries require proof of English language proficiency, equivalent to an overall IELTS score of 6.5 with a minimum of 6.5 in Writing and 6.0 in all other bands.

If you do not have the required IELTS or equivalent for direct entry on to your degree programme, our Pre-sessional English may help you to achieve this level.

More information about English language qualifications are available on our international pages.

| | |
| --- | --- |
| Institution code | H36 |
| School of study | School of Humanities |
| Course length | Full Time, 2 Years |
| Location | University of Hertfordshire, Hatfield |

Sign up for alerts

Get access to personalised content, tailored towards your interests:

Information on your favourite courses
Tips to help you through the application process
Blogs, vlogs and advice from current students
Employability

Careers

Employability is central to everything we do. This MA opens up a wide range of opportunities, from PR, Corporate Communications, marketing and advertising to magazines and web publications. Your creative and critical thinking, as well as the analytical, research and communications skills gained through this course, are all highly valued in a wide range of industries. Recent graduates are working internationally on The Expat and Raffy magazines in Malaysia, as well as in Corporate Communications and UK local radio.

Work placement

This module will give students the opportunity to work in a professional environment and put into practice the knowledge and skills developed over the year. Students will be typically be expected to have spent a minimum of 20-25 days on an internship or on a work experience placement. After completing the work placement, students will write a 3.500 word report and give a short presentation reflecting on his or her experience.

The MA Journalism and Media Communications (Sandwich) is a two-year programme which includes a 36-week, full-time work placement. By choosing this programme and taking up a work placement you will gain valuable professional practice and enhance your understanding of media theory.

All students gaining 60 credits in the first semester and an additional 60 credits in the following semester will be eligible for a work placement, but it cannot be guaranteed. The University's Careers and Placement Service will help you apply for, and obtain, a work placement. For students with visa restrictions, the placement will need to be based in the UK.

Students will typically need to secure a placement by the end of April in order to process the necessary paperwork. Students who do not secure a placement by then will be transferred from the Sandwich programme to the two-year 'with Advanced Research' programme.
Professional Accreditations
This course is partnered with the Public Relations and Communications Association (PRCA), giving you access to networking and tailored speaker sessions, as well accreditation upon graduation. The University is also an Academic Member of the British Society of Magazine Editors which provides expert speakers and information on the latest trends in this area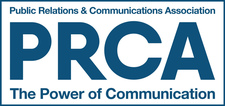 About the course
The MA Journalism and Media Communications (with Advanced Research) is a two-year, full-time taught programme. This route is available to those students who would like the opportunity to have a research focus in a specialist area of media practice developing innovative solutions to 'real world' problems.
Study our MA in Journalism and Media Communications and gain the skills you'll need for a successful, dynamic career in today's complex global media industries.
This Masters course aims to prepare you in both practice and analysis of global journalism and media. You'll benefit from our extensive links with the media industry, including the BBC and the Sunday Times, and gain a grounding in all its aspects, from fast-changing multimedia to magazines, advertising and the excitements of sports journalism.
You may have studied humanities subjects and be looking to deepen your research interests. Or you may have been working in areas such as business or healthcare and need communications skills. Whatever your background, taking this MA will enhance your career by equipping you to operate effectively in a professional media environment. Our business-facing approach means you'll be taught by lecturers with extensive professional experience of print, web design, journalism and PR, giving this MA its strong focus on your future employability.
During the course you'll explore the synergies between social media, PR and journalism, focusing on current media practice and the technologies of convergence. You'll consider how to make communication more effective in professional settings by looking at journalism and its associated business models; learn how to interview and report on events; gain expertise in internal and external corporate communications; and analyse the impact of technology on the communications industries.
Modules may change from year to year but are likely to include Corporate Communication, PR and Advertising; International Journalism Trends; Writing for Magazines; Sports Journalism; and Media Production as well as modules on research methodology. You also have a range of options for your final project. This can be a dissertation on a media subject of your choice, a short work placement, the one-year sandwich placement or a larger media research project, depending on your chosen route.
For Media Production you'll create multimedia – podcasts, video and advertising – for online magazines, pitch and measure a campaign and use social media to promote your work. A strong practical element in Writing for Magazines will equip you to write for social media and understand how to create content and engage audiences.
Our module International Journalism Trends explores news ownership and media production on a global scale and provides deeper insight into the theoretical and cultural framework of media and journalism. Sports Journalism will give you a grounding in the exciting practices of sports journalism, from interviewing top stars to reporting on breaking sports stories.
Two modules on research methods and critical and theoretical debates will equip you with advanced research skills and the transferable communications skills - including interviewing, identifying a story and building connections - that are vital for roles in PR and Corporate Communications.
In addition to these modules, in your second year you will also take Advanced Media Research (30 Credits) and the Media Project (60 Credits). The focus of these modules is to develop your professional practice by applying skills learnt to advance your career.
Alternatively, consider taking the MA in 1 year or with a placement year:
MA Journalism and Media Communications
Why choose this course?
We give you:
A broad range of media communications skills with a strong focus on digital media
Expert lecturers widely experienced in the communications industry plus as a partner university with the prestigious Public Relations and Communications Association (PRCA)
You'll gain valuable networking skills and contacts, listen to expert speakers and gain up to the minute knowledge of the PR industry. Find out more about our speaker series, Media Matters.
You'll have the opportunity to take a short work placement in a media-based environment or write a dissertation to improve your theoretical knowledge
Gain insights into emerging trends in the fast-changing digital media world giving you skills valued by a wide range of media and related industries.
What will I study?
Teaching on this course takes place mostly in weekly workshops per module, each lasting two-to-four hours, with additional online activities depending on the module. You'll be supported by regular one-to-one supervision by academics from the University's Media Group.
Studying our MA Journalism and Media Communications you'll be part of a diverse and international student cohort within the School of Humanities postgraduate community. Taught by experts in Journalism and Media Communications, you'll benefit from a supportive academic community and will in addition have opportunities to attend guest lectures which, among others, have previously been delivered by journalists from the ground-breaking digital magazine Gal-dem, as well as presenters from the BBC, Channel Four, and alumni such as Talha Ahad, the founder and CEO of Pakistan's first digital news service Centrum Media.
Further course information
| Course fact sheets | |
| --- | --- |
| MA Journalism and Media Communications with Advanced Research | Download |
| Programme specifications | |
| --- | --- |
| MA Journalism and Media Communications with Advanced Research | Download |
| Additional information | |
| --- | --- |
| Sandwich placement or study abroad year | n/a |
| Applications open to international and EU students | Yes |
University of Hertfordshire's MA in Journalism and Media Communications has shaped me to become a more independent, and thoughtful individual. It has given me the leverage, and confidence, to pursue a career at one of the top publications in my country. The course is suitable for those who seek to explore different facets of the media industry. Apart from its core journalism, I have gained valuable knowledge in areas such as public relations, film and design.
Student experience
At the University of Hertfordshire, we want to make sure your time studying with us is as stress-free and rewarding as possible. We offer a range of support services including; student wellbeing, academic support, accommodation and childcare to ensure that you make the most of your time at Herts and can focus on studying and having fun.
Find out about how we support our students
You can also read our student blogs to find out about life at Herts.
Please note that some of the images and videos on our course pages may have been taken before social distancing rules in the UK came into force.