Why choose Herts?
Excellent reputation: Ranked 1st in the UK as Top Games Development School (10th worldwide), 1st for Games Design & Development Production Excellence (Rookies World School Rankings® 2020) and 1st in the UK for Animation and Game Design (Guardian UK League Table 2023). Winners of the Outstanding Graduate of the Year (Computer Games Technology) and Outstanding Postgraduate of the Year (TIGA UK Games Education Awards 2022)
Employment prospects: Graduates work for most major games' companies including BAFTA winning UK games studio Creative Assembly, Frontier, Splash Damage, Guerrilla Games, Epic Games and Rare.
Industry-related learning: There are work related learning opportunities on this course, all students complete a live external brief provided by a major games studio as part of their coursework.
Entry requirements and key information

Minimum 2.2 degree in a relevant field (applicants with degrees in non-related subjects will also be considered as long as their portfolio deminstrates the required level of 3D skills) plus an online portfolio which demonstrates an appropriate level of relevant skills. Accreditation of professional experience may be possible for practitioners without a degree.

A minimum IELTS score of 6.5 overall with at least 5.5 in all components (or equivalent) is required for those for whom English is not their first language.

If you do not have the required level of English for entry, our academic English courses can help you to achieve this level.

Institution code

H36

School of study

School of Creative Arts

Course length

Full Time, 1 Years
Part Time, 2 Years

Location

University of Hertfordshire, Hatfield

Request information and updates

Get access to personalised content, tailored towards your interests:

Information on your favourite courses
Tips to help you through the application process
Blogs, vlogs and advice from current students
Employability

Careers

Particular emphasis is given to providing you with the skills necessary to further your career in the Games Industry either as a specialist or generalist. This includes such positions as modelers, texture and lighting artists, character and environment designers. The course is designed to help you understand and work within the contemporary media environment.

You will also acquire enquiry and information handling skills, enterprise skills in the development and presentation of ideas, in communicating in the spoken and written word, and addressing particular audiences.

Work placement

As part of your coursework, you will be required to complete a live external brief where you will gain invaluable work-related learning and experience what it's like working in the industry.
Professional Accreditations
We are a Rookies Certified School.
Winner of The Rookies Game of the Year 2020 (Uplink).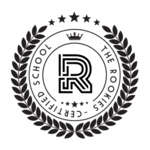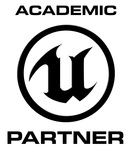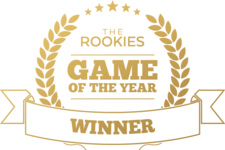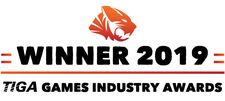 About the course
This MA Games Art and Design degree course will enable you to...
develop your Games Art and Design skills and knowledge to a professional level
choose to study parts of this course online or on campus (home students only)
produce a commercial-standard personal portfolio that reflects the forefront of current practices in approach, style and vision
explore the theoretical and contextual understanding of games art, its audiences and significances in our contemporary media culture
develop professional-level enquiry, research, creative invention, project planning and management practices
learn in a multi-disciplinary environment through discussion and the exploration of ideas.
See our MA Games Art Vimeo Page for showreels and alumni activity.
Why choose this course?
This MA Games Art and Design degree meets the needs of the games industry. The games industry has developed dramatically from the days of the solo practitioner to become a global market where large teams of artists work in unison to create content for the next generation of interactive game technologies. The current games art and design practitioner is likely to become a specialist in one area, such as character modelling, environment creation, lighting, animating etc. This award fuses technical knowledge of real-time rendering with the aesthetic decisions and traditional skills you will need as a games artist.
On this MA Games Art and Design course, you will also explore thinking about the cultural resonance of your work and about the audiences it is made for, about the nature of creativity, and the role of the cultural industries in a modern knowledge economy. Enquiry, research and clear communication being key elements that underpin this course.
Learning experience
This degree offers you a coherent learning experience as one of several awards within the digital media area. It enables you to develop creative practical skills in the discipline of your choosing while also mirroring current commercial practice, allowing you to work closely with students from allied disciplines such as animation and games art. That work may extend your existing skills, knowledge and understanding, or it may mean a change of direction, new learning, and new experiences.
Induction, seminars and social events for students mean that while studying and after you graduate, you will be part of a friendly and supportive postgraduate community, which includes film makers, musicians and professionals working in other areas of creative media. Senior research staff and internationally renowned professionals also work with postgraduate students, helping you to develop an original individual approach.
What will I study?
This course supports students who want to specialise in areas such as character design, hard-surface modelling, environment design or lighting and texturing as well as those who want to be generalists. We support all the standard software packages used in the industry and are constantly updating the range of technical instruction we offer.
On this degree, teaching and learning is mainly based around enquiry-led project work, allowing you to develop the independence and autonomy that is required at the postgraduate level. This degree will be delivered through a mix of lectures, seminars and workshop where you will participate in multi-disciplinary group discussions to share, challenge and develop ideas, as well as being able to grow and expand specific discipline centered skills and understanding. You will also receive tutorials to develop your individual study trajectories and responses to assignment tasks and briefs.
For the majority of this course, you will be engaged in self-managed independent study, undertaking enquiries and research, developing skills, inventing and developing ideas, realizing project outcomes and exploring the cultural resonance of their work. All students on the postgraduate media programme engage in an interdisciplinary project as a part of their MA study, giving them an opportunity to work with students from other disciplines in an experimental and creative way.
Further course information
| Course fact sheets | |
| --- | --- |
| MA Games Art and Design | Download |
| MA Games Art and Design | Download |
| Programme specifications | |
| --- | --- |
| MA Games Art and Design | Download |
| MA Games Art and Design | Download |
| Additional information | |
| --- | --- |
| Sandwich placement or study abroad year | n/a |
| Applications open to international and EU students | Yes |
Student experience
At the University of Hertfordshire, we want to make sure your time studying with us is as stress-free and rewarding as possible. We offer a range of support services including; student wellbeing, academic support, accommodation and childcare to ensure that you make the most of your time at Herts and can focus on studying and having fun.
You can also read our student blogs to find out about life at Herts.
Funding and fees

Other financial support

Find out more about other financial support available to UK and EU students

Fees 2023

UK Students

Full time

£9000 for the 2023/2024 academic year

Part time

£750 per 15 credits for the 2023/2024 academic year

EU Students

Full time

£15450 for the 2023/2024 academic year

Part time

£1290 per 15 credits for the 2023/2024 academic year

International Students

Full time

£15450 for the 2023/2024 academic year

Part time

£1290 per 15 credits for the 2023/2024 academic year

Fees 2024

UK Students

Full time

£9450 for the 2024/2025 academic year

Part time

£790 per 15 credits for the 2024/2025 academic year

EU Students

Full time

£16450 for the 2024/2025 academic year

Part time

£1370 per 15 credits for the 2024/2025 academic year

International Students

Full time

£16450 for the 2024/2025 academic year

Part time

£1370 per 15 credits for the 2024/2025 academic year

*Tuition fees are charged annually. The fees quoted above are for the specified year(s) only. Fees may be higher in future years, for both new and continuing students. Please see the University's Fees and Finance Policy (and in particular the section headed "When tuition fees change"), for further information about when and by how much the University may increase its fees for future years.

View detailed information about tuition fees

Living costs / accommodation

The University of Hertfordshire offers a great choice of student accommodation, on campus or nearby in the local area, to suit every student budget.

View detailed information about our accommodation

How to apply