MA Games Art and Design
One of the best art schools in the World (Rookies World School Rankings® 2019)
Ranked 8 in Best Game Design Schools in the World (top UK school) (Rookies World School Rankings® 2019)
Ranked 8 in Best Game Design Schools in the World (top UK school) (Rookies World School Rankings® 2019)
Ranked 7 in Best Visual Effects Schools in the World (top in UK) (Rookies World School Rankings® 2019)
Ranked 7 in Best Animation Schools in the World (top in UK) (Rookies World School Rankings® 2019)
Ranked 5 in Top 2D Animation Schools for Production Excellence (top in UK) (Rookies World School Rankings® 2019)
Ranked 2 in Top Visual Effects Schools for Production Excellence (top in UK) (Rookies World School Rankings® 2019)
Ranked 1 in Console & PC – Games Design & Development for Production Excellence (Rookies World School Rankings® 2019)
Ranked 3 in Immersive Media – Games Design & Development for Production Excellence (Rookies World School Rankings® 2019)
Due to the ongoing Coronavirus pandemic, examinations may be replaced by an alternative form of assessment during the academic year 2020/2021. Please refer to the Programme Specification on these pages for further details.
Sign up for alerts

Get access to personalised content, tailored towards your interests:

Information on your favourite courses
Tips to help you through the application process
Blogs, vlogs and advice from current students

Key information

Institution code

H36

School of study

School of Creative Arts

Course length

Full Time, 1 Years
Part Time, 2 Years

Location

University of Hertfordshire, Hatfield

Entry requirements

Minimum 2.2 degree in a relevant field. Applicants should be able to demonstrate recent relevant education or experience in their chosen discipline and have an ability to communicate effectively both in their chosen media and written and spoken English. Accreditation of professional experience may be possible for practitioners without a degree.

A minimum IELTS score of 6.5 overall with at least 5.5 in all components (or equivalent) is required for those for whom English is not their first language.

If you do not have the required level of English for entry, our academic English courses can help you to achieve this level.
About the course
The MA Games Art and Design degree allows you to develop your Games Art and Design skills and knowledge to a professional level.
You will produce a commercial-standard personal portfolio that reflects the forefront of current practices in approach, style and vision.
Explore the theoretical and contextual understanding of games art, its audiences and significances in our contemporary media culture.
Develop professional-level enquiry, research, creative invention, project planning and management practices.
On this masters degree you will learn in a multi-disciplinary environment through discussion and the exploration of ideas.
See our MA Games Art Vimeo Page for showreels and alumni activity.
Why choose this course?
This MA Games Art and Design degree meets the needs of the games industry. The games industry has developed dramatically from the days of the solo practitioner to become a global market where large teams of artists work in unison to create content for the next generation of interactive game technologies. The current games art and design practitioner is likely to become a specialist in one area, such as character modelling, environment creation, lighting, animating etc. This award fuses technical knowledge of real-time rendering with the aesthetic decisions and traditional skills you will need as a games artist.
On this postgraduate Games Art and Design degree, your study will include ways of thinking about the cultural resonance of your work and about the audiences it is made for, about the nature of creativity, and the role of the Cultural Industries in a modern knowledge economy. Through your study you will develop a range of project management skills, and an ability to identify and manage your own learning. You will consider the role of enterprise opportunities in commercial, professional and social environments. Enquiry, research and clear communication underpin work throughout the programme. As well as specialist modules in your chosen discipline area the programme includes modules that are shared with other postgraduate awards in the School of Creative Arts.
The structure of MA Games Art and Design promotes cross-discipline discussion and maintains the enthusiasm and focus of discipline specialists. It enables you to develop the key transferable skills of postgraduate study grounded in activities that have currency, relevance and application for your future career and for further academic study.
The MA Games Art and Design course, part of the postgraduate Media programme, offers you a coherent learning in one of several awards. It enables you to develop creative practical skills in a discipline of your choosing. That work may extend your existing skills, knowledge and understanding, or it may mean a change of direction, new learning, and new experiences. Induction, seminars and social events for students and staff mean that you will be part of a friendly and supportive postgraduate community, which includes film makers, musicians and professionals working in new media. Senior research staff and internationally renowned professionals work with postgraduate students, helping you to develop original and challenging work.
Find out more with this leaflet on the course.
What will I study?
On this programme teaching and learning emphasises enquiry led project work, developing the kind of independence and autonomy that is appropriate for postgraduate education. Lectures, seminars and other discussions bring students together in multi-disciplinary groups where ideas are shared, challenged, developed. Workshops and other activities develop specific discipline centered skills and understandings while tutorials develop individual study trajectories and responses to assignment tasks and briefs.
Much of the time students are engaged in self-managed independent study, undertaking enquiries and research, developing skills, inventing and developing ideas, realizing project outcomes, exploring the cultural resonance of their work.
All students on the PG Media programme engage in an interdisciplinary project as a part of their MA study, giving them an opportunity to work with students from other disciplines in an experimental and creative way.
There are work related learning opportunities on this course, all students complete a live external brief as part of their coursework.
Professional Accreditations
We are a Rookies Certified School. Find out more here.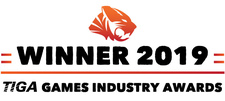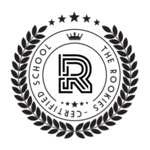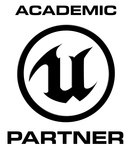 Careers
Particular emphasis is given to providing you with the skills necessary to further your career as an Games Artist. The course is designed to help you understand and work within the contemporary media environment.
You will also acquire enquiry and information handling skills, enterprise skills in the development and presentation of ideas, in communicating in the spoken and written word, and addressing particular audiences.
Please note that some of the images and videos on our course pages may have been taken before social distancing rules in the UK came into force.