Why choose Herts?
Excellent Reputation: Ranked 1st as the best Creative Media & Entertainment School in the UK (13th worldwide - Rookies World School Rankings 2020).
Industry-Focused Content: Experiment and explore emerging digital technologies including AR, VR, and social and interactive media used in industry to develop innovative digital practices and media.
Work-Related Learning: There are work related learning opportunities on this course, all students complete a live external brief as part of their coursework.
Entry requirements and key information

Applicants should have an honours degree (2:2 or above) or equivalent professional experience in a digital media area or a strong interest in one or more areas of digital media combined with an honours degree (2:2 or above) in an unrelated area. Accreditation of professional experience may be possible for practitioners without a first degree.

With your application, please supply a link to an online portfolio of digital media work. Your portfolio should show evidence of creativity and innovation in one or more of the subject areas covered by this course. While we will take your technical skills into account, we are particularly interested in your vision and ambition for what digital media might be. We also require a personal statement explaining why you want to study the MA in Digital Media Arts and what you hope to gain from doing the course.

A minimum IELTS score of 6.5 overall with at least 5.5 in any component (or equivalent) is required for those whose first language is not English.

If you do not have the required level of English for entry, our academic English courses can help you to achieve this level.

Find out more about our academic English courses

Find out more about country specific entry requirements

Institution code

H36

School of study

School of Creative Arts

Course length

Full Time, 1 Years
Part Time, 2 Years

Location

University of Hertfordshire, Hatfield

Request information and updates

Get access to personalised content, tailored towards your interests:

Information on your favourite courses
Tips to help you through the application process
Blogs, vlogs and advice from current students
Employability

Careers

Interactive advertising production, digital strategists, multimedia producers for TV and radio, media designers for museums and public information systems, games developers, VJ for live performances, digital activism, user experience innovators, digital entrepreneurs.

Work placement

As part of your coursework, you will be required to complete a live external brief where you will gain invaluable work-related learning and experience what it's like working in the industry.
Professional Accreditations
We are a Rookies Certified School.
Find out more about Herts being a Rookies Certified School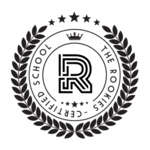 About the course
This MA Digital Media Arts degree will enable you to...
study one or more digital specialisms including video, kinetics, animation, sound, games, photography, social and interactive media
choose to study parts of this course online or on campus (home students only)
experiment and explore emerging technologies and develop innovative and effective combinations of practices and media
develop high-level skills in your chosen specialisms or areas of interest supported by expert tutors
project-based work where the emphasis is on the creative, informed application of new technologies and devices to produce compelling user experiences
produce a substantial self-initiated digital media project supported by excellent resources and expertise.
Why choose this course?
Digital media is everywhere in the modern world, affecting all aspects of our lives, our work, leisure and social and personal relationships. The MA Digital Media Arts award allows students to gain practical experience and knowledge of the ways that a range of contemporary digital media are produced and used, both alone and in combination. Working in one or more specialisms which can include video, kinetics, animation, games, photography, social and interactive media, students are encouraged to experiment with combinations of media through digital 'sketches' and then, through developing more extended works informed by their individual interests, to pursue a substantial, practical enquiry into an original creative application of digital media in a major project.
Students typically explore areas such as interactive advertising, responsive objects and environments, networked information and social-media systems, interactive video, live performance technology and digital art installations.
What will I study?
The course is delivered through a mix of seminars, lectures and tutorials by an expert, specialist, teaching team. As a digital media arts student, you will produce a range of practical projects and gain skills in a variety of technologies and systems while at the same time developing your knowledge of current developments and practices across the digital media field. For your master's degree project, you will specify and then produce a substantial digital media artefact which reflects your own interests and career plans. We particularly encourage experimentation and cross-disciplinary projects including those that seek to redefine the ambitions, functions and social organisations that digital media can support. During the course, some students will participate in selected undergraduate technical classes in addition to their masters study so that they can update or develop specific skills. Professional, theoretical and critical skills are also taught alongside the technical and design content through the use of academic blogs and presentations.
All students on this programme engage in an interdisciplinary project as a part of their MA study, giving them an opportunity to work with students from other disciplines in an experimental and creative way.
Further course information
| Course fact sheets | |
| --- | --- |
| MA Digital Media Arts | Download |
| MA Digital Media Arts | Download |
| Additional information | |
| --- | --- |
| Sandwich placement or study abroad year | n/a |
| Applications open to international and EU students | Yes |
Student experience
At the University of Hertfordshire, we want to make sure your time studying with us is as stress-free and rewarding as possible. We offer a range of support services including; student wellbeing, academic support, accommodation and childcare to ensure that you make the most of your time at Herts and can focus on studying and having fun.
Find out about how we support our students
You can also read our student blogs to find out about life at Herts.
Funding and fees

Other financial support

Find out more about other financial support available to UK and EU students

Fees 2023

UK Students

Full time

£9000 for the 2023/2024 academic year

Part time

£750 per 15 credits for the 2023/2024 academic year

EU Students

Full time

£15450 for the 2023/2024 academic year

Part time

£1290 per 15 credits for the 2023/2024 academic year

International Students

Full time

£15450 for the 2023/2024 academic year

Part time

£1290 per 15 credits for the 2023/2024 academic year

Fees 2024

UK Students

Full time

£9450 for the 2024/2025 academic year

Part time

£790 per 15 credits for the 2024/2025 academic year

EU Students

Full time

£16450 for the 2024/2025 academic year

Part time

£1370 per 15 credits for the 2024/2025 academic year

International Students

Full time

£16450 for the 2024/2025 academic year

Part time

£1370 per 15 credits for the 2024/2025 academic year

*Tuition fees are charged annually. The fees quoted above are for the specified year(s) only. Fees may be higher in future years, for both new and continuing students. Please see the University's Fees and Finance Policy (and in particular the section headed "When tuition fees change"), for further information about when and by how much the University may increase its fees for future years.

View detailed information about tuition fees

Living costs / accommodation

The University of Hertfordshire offers a great choice of student accommodation, on campus or nearby in the local area, to suit every student budget.

View detailed information about our accommodation

How to apply