Hertfordshire Executive MBA
Expand your mind and your network
In March 2015 the Hertfordshire Executive MBA was awarded the AMBA accreditation, which reflects the commitment to guaranteeing quality and fostering innovation.
The course offers students:
A distinctive integrative approach to leadership and enterprise skills development
Cutting edge research, industry practice and live consultancy
The opportunity to become an enterprising, reflective leader
The ability to gain corporate entrepreneurship skills and a mind-set driven by risk-taking and growth orientation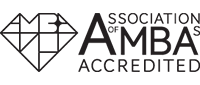 Professional MBA Scholarship
To apply for the scholarship you need to demonstrate how you have benefited your organisation over the past 5 years, showed critical thinking and strong leadership skills and overcame specific business challenges. You will also need explain why this is the appropriate stage in your career to apply for the MBA. Please contact mba@herts.ac.uk for further information
Please note that if you apply and receive the Professional MBA Scholarship you will not eligible for any other University scholarships.
Find out more
Find out more about this exciting course.
Come and meet us
If you are considering studying for an MBA but are unsure of how it might benefit your career, or how you might manage your existing commitments, then come and talk to us.
For a more informal discussion with the Director of the MBA programme please email mba@herts.ac.uk or call us on +44 (0)1707 285572 to make an appointment.