Hertfordshire Business School
You'll get a head start in competitive national and international job markets by taking the theory learned in our Business School into real-life work experience. We offer subjects ranging from accounting, economics, human resource management and business analysis, to management, digital marketing, tourism and events.
Our collaboration with leading businesses, practical projects and placements, together with our location close to central London, mean you'll have every opportunity to build the skills, contacts and experience you need for a rewarding career.
I felt studying an MBA would give more depth to my business knowledge and consultancy and be the ultimate insurance policy should I need to return to a full time corporate job, knowing how strong it looks on your CV. It was a decision I never regretted, and a pathway I'm so thankful I took.
At the Hertfordshire Business School, our goal is to be the number one choice for students seeking a truly transformational education. Your success is our priority as we support your progression from a learner to an employed professional: a person capable of leading colleagues, managing major projects and succeeding in the evolving global economic landscape.
Damian Ward
Dean of Hertfordshire Business School
Read our Corporate Guide
We drive economic growth and influence industry through research, innovative thinking and bespoke training that helps businesses achieve their potential.
Download an accessible version of the Corporate Guide
Contact information
Address
Hertfordshire Business School
University of Hertfordshire
Hatfield
Hertfordshire
AL10 9EU
UK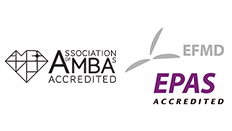 Email