WISH – Women in Sport High-Performance Pathway Programme
As the Olympic Movement strives to achieve gender equality at all levels in sport, the under-representation of women among elite coaches poses one of the bigger challenges. WISH – the Women in Sport High-performance pathway programme – is a key element of the International Olympic Committee (IOC)'s response.
Great strides towards parity for female athletes in Olympic Games participation (48 per cent of the athletes at Tokyo 2020 were women) are not yet matched in coaching. Over the last decade, the proportion of female coaches has risen slowly, to 13 per cent at Tokyo.
Backed by USD 1 million in Olympic Solidarity funding, WISH is a bespoke four-year programme designed to equip around 125 women to coach at elite levels – Olympic, world championship and in continental teams.
WISH is coordinated by the University of Hertfordshire (UH), delivered by Females Achieving Brilliance (FAB) and is supported by Olympic Solidarity (OS) and the participants' International Federations (IFs).
Find out more about empowering female coaches on the Olympics website
WISH experience

The WISH experience is driven by our purpose and mission, our values, the unique learning environment that we create and driven by our Coach Empowerment Model and based on our WISH Leadership Competencies.


Purpose

To contribute to REC 6 from the IOC Gender Equality Review Report (March 2018).

Mission

WISH empowers, enables, and supports women coaches, who have the potential and ambition to succeed in gaining roles at elite coaching levels within their support.

WISH learning experience

The WISH learning experience comprises three complementary elements each of which are critical to the success of the programme:

Tailored to meet coaches' needs

Coach Empowerment Model
Leadership Competencies
Informed and adapted by evidence

Blended learning opportunities

Residential sessions
Dual mentoring
Group and individual tasks
Online

Supported learning environment/ Supportive facilitation

Plan for success
Deliver dynamically and fearlessly
Feedback constructively
Embrace cultural identity and heritage
Push coaches' boundaries

Pilot programme

The WISH programme is modelled on a successful pilot held from 2019 to 2021. Though this launched on the verge of the COVID-19 pandemic, the six IFs that chose the programme's 26 coaches were determined it should proceed. The WISH team adapted their interactive and dynamic shared learning approach for online delivery, and its impact was confirmed by an independent evaluation in 2022. For many participants, it was "life-changing", as they accelerated their coaching careers and tutored other rising coaches.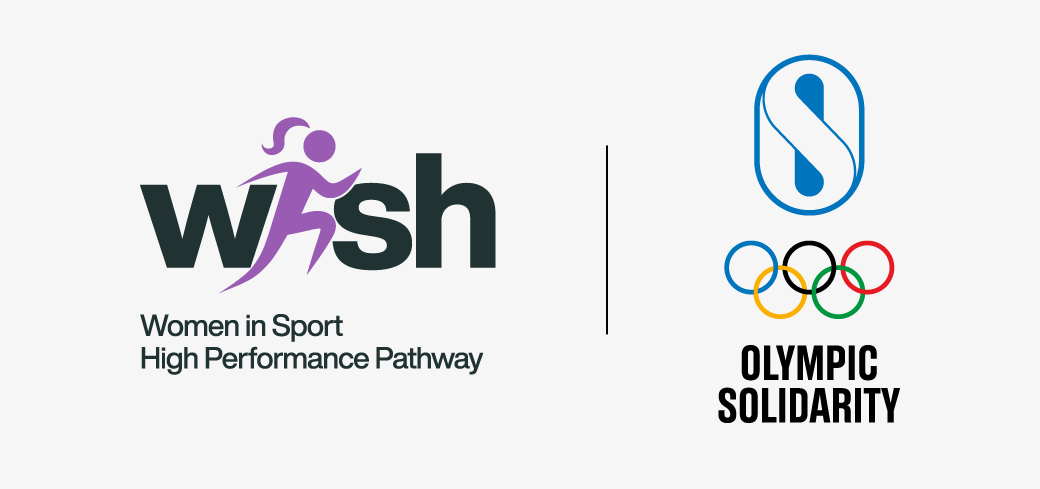 WISH values
WISH values are core to everything we do and guide the content of the programme as the way we deliver and manage it.
Caring – concern and interest in each coach and their individual circumstances
Altruistic – unselfish and selfless approach
Passionate – 100% belief in gender equality
Inclusive – ensuring coaches from diverse backgrounds are involved and WISH is accessible to them
Empowering – developing strengths and confidence in coaches
Sharing – open-source principle for all resources
Collaborative – working together to achieve outcomes and develop learning
Randomness – play, creativity and having fun help in recognising the importance of different perspectives
Resources for participants
Coach Empowerment Model
WISH is based on our Coach Empowerment Model that details the coaches' journey while on the programme from a leadership perspective. It shows the likely activities and experiences that take place and the coaches' learning outcomes from them – what will change as a result of being on the programme. Core to this is empowering coaches to take responsibility for their own learning.
WISH leadership competencies
The leadership competencies or behaviours have been designed specifically for WISH and are presented in three key areas that we believe are critical for successful leaders:
Develops Self
Empowers Others
Drives Performance.
Each of these key areas has a few competencies or behaviours underpinning it and we know that our behaviour often changes when we are under pressure so our work together will focus on the key areas to develop in all environments.
WISH participants

International Federations co-ordinate the applications from their Member or National Federations and are responsible for the sport-specific mentoring, ongoing support and qualification/deployment with teams. In addition they are committed to tracking and supporting the coaches post WISH programme. One of the core components of WISH has been the willingness of the International Federations to learn from each other and to share their good practice.

WISH programme

The WISH Programme has been developed by the University of Hertfordshire and Females Achieving Brilliance (FAB) in cooperation with the IOC/Olympic Solidarity, the Association of Summer Olympic International Federations (ASOIF), the Association of International Olympic Winter Sports Federations (AIOWF) and International Federations (IFs) involved in the pilot – rugby, rowing, tennis, cycling, triathlon, and wrestling.

The programme runs over 21 months and provides access to leadership training, leadership mentoring, sport-specific mentoring and training led by the respective International Federation and engagements with the National Olympic Committees (NOCs) and Member or National Federations.

The programme is special in that Olympic Solidarity and IOC with the IFs and NOCs will continue to track and support these high-performance women coaches going forward.

The programme includes:

1 residential session for 5 days in the UK
Self-assessment and 360-degree feedback on leadership and sport-specific competencies
8 online leadership sessions
8 leadership mentor sessions
4 sport-specific mentor sessions
Access to a diverse network of coaches from different regions, sports, and cultures.

WISH team members

Professor Elizabeth Pike, England, Project Director
Lucy Faulkner, England and Scotland, Programme Director
Linda Low, USA, Programme Lead
Carol Isherwood OBE, England, Programme Design and Delivery
Anna Mguni, Zimbabwe, Facilitator
Barbara Daniels, England, Facilitator
Betty Lallie, South Africa, Facilitator
Claire Lambe, Australia, Facilitator
Daniela Gomes, Portugal, Facilitator
Edit Dozsa, Hungary and Italy, Facilitator
Dr Emma Kavanagh, England, Facilitator
Filoi Eneliko, Samoa, Facilitator
Dr Jane Booth, Scotland, Facilitator
Jude Salmon, Scotland, Facilitator
Keisha-Ann Down, Jamaica and England, Facilitator
Mary Waya, Malawi, Facilitator
Pauline Harrison, New Zealand and England, Facilitator
Roberta Burzagli, Brazil, Facilitator
Tsosi Mgang, Botswana, Facilitator
Victoria Aguirregomezcorta, Argentina, Facilitator
Ytannia Wiggins, Barbados, Facilitator
You may also be interested in: