The Art Shop
Unleash your creative side
Take the hassle out of buying equipment and materials with our on-campus Art Shop.
Stocked with an extensive range of goods, the art shop offers a wide range of professional-standard creative materials from quality suppliers such as Daler Rowney, Intaglio, R.K. Burt, Seawhite, Windsor Newton, Faber Castell, and many more.
As well as an impressive catalogue of suppliers, the selection in store is second to none, including materials for crafts, drawing and painting, fashion and textiles, general art supplies, haberdashery, media suppliers, paper, card, and mounting materials, photographic supplies, portfolios, sketchbooks, stationery, sundries, wood, metals, plastics, electronic goods such as USB drives and headphones, and even health and safety supplies.
If you're a member of staff or a student at the University, we are here to offer advice and a range of art supplies. Whatever you need, we'll have something for you. Unlike other art shops, our staff are all passionate creative specialists whose insight means they can offer you bespoke advice, guidance, and help with finding the products for you.
Conveniently located just through the School of Creative Arts' gallery, customers can immerse themselves in the rich creative culture and enjoy exhibitions and perhaps a cup of coffee in the cafe when they visit.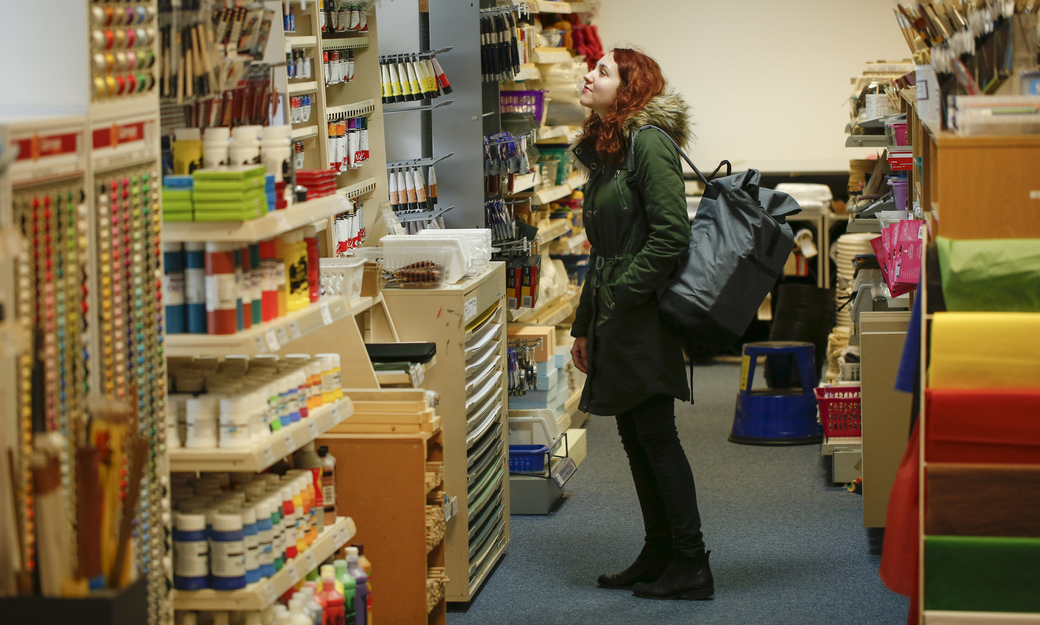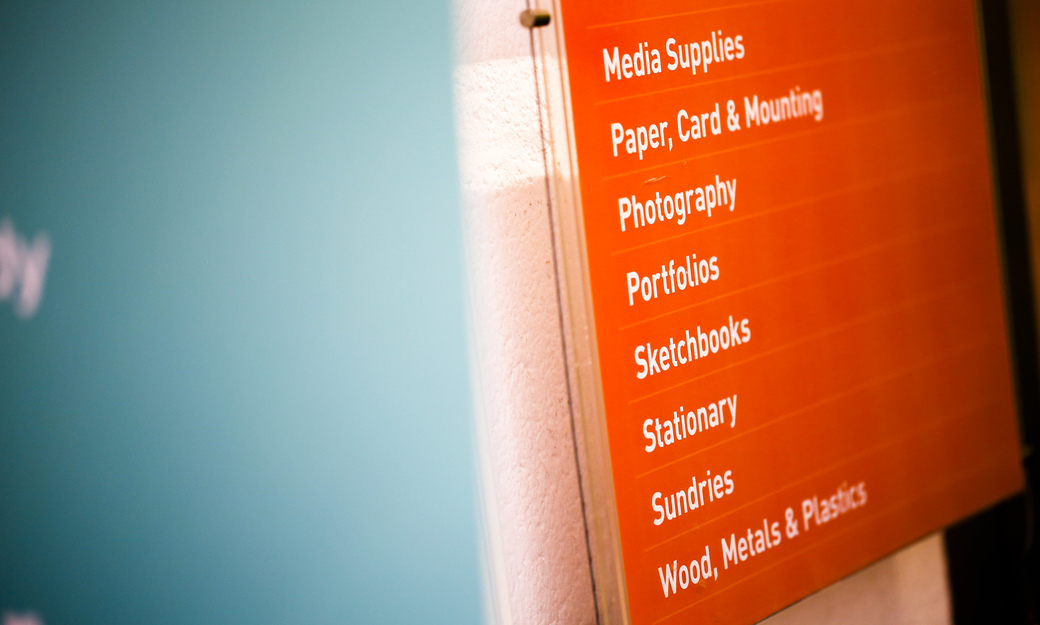 Term-time opening hours
| | |
| --- | --- |
| Monday - Friday | 09:00 - 16:00 |
| Saturday - Sunday | Closed |
The art shop is closed daily between 12:30 - 13:30 for lunch.
Helping you to stay safe
Following the announcement of the national lockdown, the art shop will be required to operate differently until the beginning of December. We are offering a 'click and collect' service organised via email, which we have detailed below. We are not allowed to have ad hoc visits or browsing through the store, items and access will only be available via email booking and timeslots. This is a big change for the art shop so please do bear with us while we adapt to these changes.
How to place an order
If you need to buy items from the shop, please email theartshop@herts.ac.uk with the items you wish to purchase. We will confirm the price and organise a time for you to collect this during normal shop hours.
How to collect an order
Please come to the art shop entrance with your ID card to gain access. We will have the items ready for collection in a bag.
How to pay for an order
Please pay for your items using card only.
Find us
We are located in the Art & Design Building on the College Lane campus.
Contact us
Email us at caresources@herts.ac.uk or call us on +44 (0) 1707 285 317.