Business Social Enterprise Unit
Social Enterprise Unit (SEU) aims to support Third Sector organisations in Hertfordshire and beyond to help grow a successful and vibrant community. By engaging the Business School students and staff we encourage social responsibility and respect for others. Since its establishment in 2009 the Unit has worked on various projects that assisted the local community, addressing the organisations' strategic concerns as well as practical issues.
The Unit is offering local organisations the chance to tap into the Business School's expertise, resources and knowledge, proving for overall positive engagement.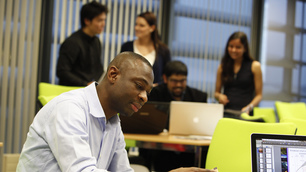 You can get in touch with the Social Enterprise Unit at Hertfordshire Business School through our contact form....
Read more about get in touch