Childcare
University Day Nursery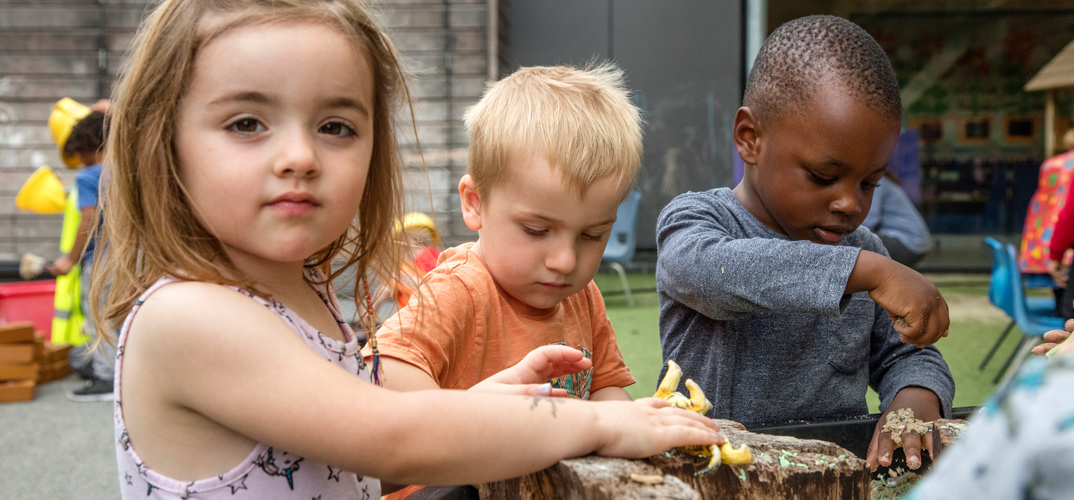 The University Day Nursery offers on-campus childcare facilities for students and employees, as well as external applicants. We accept children from 3 months to 5 years offering them a fun, safe and stimulating learning environment with sessions and activities catered to meet the needs of each child.
Your child will be looked after by our qualified and enthusiastic staff who make your child's safety their priority. Each staff member undergoes first aid and child protection training every 3 years and an enhanced CRB check.
We are registered as GOOD with Ofsted.
Read our latest Ofsted report, published 26 October 2022. Registration No: EY378136.
We offer
An active environment where every day is an adventure
Staff who are dedicated to providing the highest standards of care and education
A flexible approach to learning and development which ensures you are informed and take an active role in your child's education
Healthy, high-quality meals including fresh fruit and vegetables
From a young age children display a strong sense of belonging and are confident and self-assured in the Nursery environment. Effective settling-in arrangements help children to quickly settle and feel secure in their surroundings.
The activities are planned to take account of children's interests and their capabilities, with staff who are clear what children should learn from these experiences. This means children are motivated and engaged in their play and are becoming active learners.
Apply for a nursery place
Children are admitted on a first-come-first-served basis, depending on the following factors:
Sessions required and availability
Your child's age
Distribution of places between students and staff
No one is guaranteed a place until an acceptance/indemnity form has been signed and returned along with the £50 registration fee.
Download our Nursery Application Form to register your interest and we will invite you to start as soon as we can accommodate your requirements within our availability. Send your completed form to nursery@herts.ac.uk.
Find out more about fees and financial assistance in paying for your childcare.
Children's safety is given high priority with staff who closely supervise children and are vigilant and responsive at all times. The premises are safe and secure and the maintenance of the facilities and the management of safety systems are good.
Contact us
Phone: +44 (0)1707 284448
Email: nursery@herts.ac.uk
Opening hours
| Days | Session | Times |
| --- | --- | --- |
| Monday - Friday | Morning | 08.00 - 13.00 |
| | Afternoon | 13.00 - 18.00 |
Location
The University Day Nursery is located on the College Lane Campus.