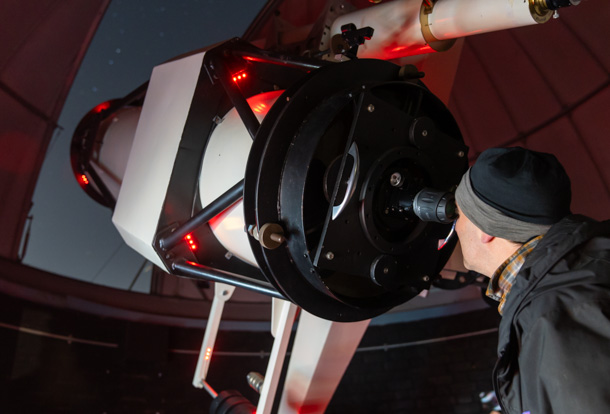 Physics, astronomy and mathematics
Are you curious about the mysteries of our complex universe and seeking to expand your knowledge?
Do you want to boost your professional or research career in the field of mathematics and physics and progress to a more advanced level? Created for the inquisitive and analytical individuals, our Physics, Astronomy and Mathematics courses guide you as you explore the fundamental theories in your area of interest and strengthen your problem-solving capabilities.
Benefit from fantastic facilities that support your learning and allow you to put theories into practice as you study. You'll have access to experiential learning zones, from large Conceive-Design-Implement-Operate (CDIO) spaces, workshops, laboratories and more flexible learning environments. You'll also have access to the University's own observatory on our Bayfordbury campus, which is one of the best equipped teaching observatories in the UK.
At the centre of the development of our programmes lies a focus to ensuring each student builds the skills that are most important to them. While studying at Herts, you can tailor the degree to your specific interests through optional specialist modules.
The department of Physics, Astronomy and Mathematics is a member of the South East Physics NETwork (SEPNET), which will give you access to networking and career opportunities. Previous graduates have gone on to work in international observatories, research institutions, engineering and financial industries, and teaching.
Wherever you are hoping to take your career next, studying at Herts will give you the skills to help you thrive.
Why choose Herts?
2nd in the East of England
(after Cambridge) for Physics and Astronomy (Complete University Guide, 2024)
2nd in the UK
Overall – Postgraduate Taught Experience Survey (PTES, Advance HE, 2023)
Inspiring spaces
Brand new School of Physics, Engineering and Computer Science building, opening in 2024