Senior Leader Higher Apprenticeship
Experienced apprenticeship training provider: Our apprenticeships are underpinned by research, led by experts and designed in close collaboration with your employer. Progress your career with a bespoke apprenticeship, relevant to your day-day work .
Flexible part time blended study: Balance study and work through employer focussed assignments, which address real challenges within your organisation. You'll put your learning into practice by applying your knowledge, skills and behaviour to your current role.
Excellent support: Feel empowered by impressive levels of pastoral and academic support. These include a wide range of student wellbeing services, practical help from our staff in the Centre for Academic Skills Enhancement and access to the Learning Resource Centre. Your programme leader, module leader and academic tutor are all on hand to support you. Plus, you'll have a dedicated work-based learning tutor to help you maximise learning opportunities in your workplace. Every step of the way you'll be guided by a team of professionals. Whatever you need, we've got you covered.
Key information

| | |
| --- | --- |
| Institution code | H36 |
| School of study | Hertfordshire Business School |
| Course length | Part Time, 2 Years |
| Location | University of Hertfordshire, Hatfield |

Entry requirements
About the course
Apprenticeship Standard: Senior Leader
Final Award: PgDIp Strategic Leadership; MSc Strategic Leadership
Strategic management and leadership is an exciting area, rich with possibilities. We'll support you to become a responsive, responsible and inclusive leader. Our course content has been designed to meet the needs of employers, meaning you'll gain up-to-date relevant knowledge and skills every step of the way. Through personal and professional development, you'll foster expert leadership capabilities. You'll develop a rich self-awareness, giving you the insight to respond, adapt and make decisions with clarity.
You'll thrive in being part of a learning community of fellow senior leaders. You'll collaborate in small group learning sets, broadening your insight and expertise through peer-to-peer learning. Extend your real-world knowledge as you learn from practitioners, academics, peers and guest speakers from a range of backgrounds. We'll encourage the sharing of ideas, knowledge and examples of practice to make you an inspiring leader. By immersing yourself in a global and inclusive learning experience, your learning journey will be unique and relevant to the needs of managers, businesses and society.
This bespoke course has work-based learning at its core. With personalised assignments tailored to your role, you'll contribute to your employers' objectives as you study. This effective way of studying whilst in employment can have powerful results. We'll encourage you to apply your new knowledge and skills in practical ways. By linking theory to practice, you'll gain confidence as you see results in your day-to-day work. Expand your potential, inspire your team and lead your organisation to an exciting new future.
Successful graduates of the Hertfordshire Senior Leader Apprenticeship programme will be eligible for a transfer onto the MBA or MSc Strategic Leadership at no additional cost to the learner or employer.
Why choose this course?
you're a leader with senior management responsibility, looking to apply your learning to challenges within your organisation
you want to become a transformative leader and gain expert knowledge, skills and behaviours to enhance your career
you want to study a course which is recognised by the Chartered Management Institute
you want to study part-time, benefiting from a flexible and blended learning journey
when you graduate you want the option to progress onto the MSc Strategic Leadership or Master in Business Administration (at no additional cost to the learner or employer).
What will I study?
You'll study 5 key modules, these include 'Managing Strategy, Innovation and Change', 'Social Responsibility, Governance and Risk, 'People, Culture and Communications', 'Delivering Value in the Workplace' and 'Reflecting on Professional Development'. Through these you'll explore key management and leadership principles. You'll learn to mindfully and critically navigate complex and dynamic business environments. You'll investigate and analyse areas of strategy, enterprise, risk, innovation and change. We'll encourage you to practice new techniques and behaviours to engage employees, build collaborative relationships and lead a successful team. You'll feel inspired to look for solutions which make a positive impact on your organisation and society. You'll accumulate your knowledge into a strategic business proposal. Written over 12 weeks, this will address a key need within your organisation.
You'll study through a blended approach of expert online learning, regular classroom workshops, tutorials and group learning sets. The course is focussed on practice-based learning, giving you opportunities to learn through your workplace and 'off the job' training. 'Off the job' training happens outside of your day-to-day work duties and will amount to 20% of your contracted hours with your employer. This can involve learning activities at University or training in or away from the workplace. Through these learning experiences, you'll pack your portfolio of evidence with real-life applications and reflections of the theory, skills, and behaviours you've learnt.
As an apprentice, you'll typically study over 29 months starting in September or March. There is also a 'fast track' option which gives the opportunity to complete the course in 26 months. This will be agreed at the start of your second year, so you don't need to decide yet. Both of these timeframes include 5 months to complete your end of point assessment. You'll be employed for the duration of the course and will dedicate time to your learning on a weekly basis. You'll take part in campus-based teaching every three weeks, usually on a Wednesday.
You'll be supported by a team of professionals offering an impressive level of pastoral and academic support. From module leaders and the programme leader to a work-based learning tutor. You'll review your progress with your employee mentor regularly. Throughout your learning journey you can access our Centre for Academic Skills Enhancement to boost your academic skills through workshops and resources. Together with the Chartered Management Institute, we'll ensure you are prepared for your end point assessment.
Professional Accreditations
This programme is accredited by the Chartered Management Institute.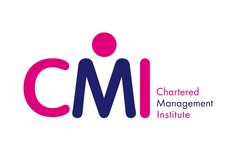 Careers
Most of our students on the wider senior leadership programme at Herts have successfully gained promotions through their employer.
Key staff

Dr Ioannis Gkliatis
Senior Lecturer (Strategic Management)
Find out more about Dr Ioannis Gkliatis

Lorry Edwards
Principal Lecturer


Dr Neil Greenley
Principal Lecturer


Rebecca Jones
Senior Lecturer in Work Based Learning


Further information

| Course fact sheets | |
| --- | --- |
| PgDip Strategic Leadership Senior Leader (Higher Apprenticeship) | Download |

| Programme specifications | |
| --- | --- |
| PgDip Strategic Leadership Senior Leader (Higher Apprenticeship) | Download |

| Additional information | |
| --- | --- |
| Sandwich placement or study abroad year | n/a |
| Applications open to international and EU students | No |
Find out more