BSc (Hons) Occupational Therapy (Degree Apprenticeship)
Key information

| | |
| --- | --- |
| Institution code | H36 |
| School of study | School of Health and Social Work |
| Course length | Part Time, 3 Years |
| Location | University of Hertfordshire, Hatfield |

Entry requirements

We welcome applications from under-represented groups as we wish our programme to reflect the populations we serve. All staff involved in recruitment processes including service users will have undertaken Equality and Diversity training and Unconscious Bias training.

English and maths level 2 credits is an essential requirement for entry onto this programme. Level 2 is equivalent to a GCSE grade 4 (Grade C on the old grading system)

Other Standard entry Home/EU requirements for the programme are:

5 GCSEs between grades 9-4 (equivalent to grade *A-C) usually taken at one sitting to include English, Mathematics and a Science normally at grade 4 or above (equivalent to grade C), or equivalent qualifications

And to normally include one of the following:

GCE A2s (A-levels): BCC* equating to 104 UCAS Tariff points
BTEC National Extended Diploma in an appropriate subject: 'D, M, M'
BTEC National Diploma in an appropriate subject: 'D, D' with a GCE A2 at a minimum of a 'C' grade in an appropriate subject studied concurrently
BTEC National Extended Certificate: 'D' with one GCE A2 at a minimum of 'C' grades in an appropriate subject studied concurrently and one other GCE.
Access Diploma to HE in an appropriate subject: At least 12 level 3 credits at Distinction and 18 x level 3 credits at Merit. This should normally include at least 24 credits in an appropriate subject with additional subjects where appropriate
Extended or Foundation Degree in an appropriate subject usually with an average of 60%
Certificate in Higher Education in an appropriate subject: 60% average

*All Science and Arts subjects are considered.

Other qualifications - Graduates with an undergraduate degree. The Open University SK299 Human Biology module (or equivalent), will also be considered.

In addition, other equivalent qualifications such as Qualification and Credit Framework (QCF) may be considered on an individual basis

Level 3 Apprenticeship in Allied Health or an associated subject will also be considered on an individual basis.

Preference will be given for candidates who have undertaken some formal academic study within the last 5 years.

The University can offer guidance around entry requirements and academic qualifications are considered alongside experience in practice.

International Applicants: International qualifications will be considered for equivalency on an individual basis using NARIC. English and maths at level 2 is a requirement for entry to this programme.

In addition, you need to be:

nominated by your employer and have a permanent or fixed-term contract of employment for 30 hours per week or more. Fixed-term contracts must be long enough for apprentices to successfully complete the apprenticeship
successful at interview
demonstrate sufficient understanding of the NHS and/or Social Care Values and the scope of occupational therapy practice
show an understanding of the demands of completing a degree alongside their existing post in the health or social care sector and the resilience to work in health and social care
demonstrate basic IT skills. For example, applicants will need to be confident using an internet browser, communicating via email and using Microsoft Office tools (e.g. Word, Excel) or equivalent. An ability to learn and adapt to new technologies is also important, for example, they may be asked to participate in a virtual classroom session, contribute to a discussion forum and will be expected to upload assignments to an online portal.
be willing to travel to practice placements in a range of different settings and sectors with diverse patient/client groups that may operate shift patterns and/or 7-day services
understand that annual leave must be arranged outside of scheduled face to face teaching and placement weeks

All apprentices registered for this programme are expected to:

register with the Royal College of Occupational Therapists
comply with the 'Rehabilitation of Offenders Act' 1974 and 'Rehabilitation of Offenders Act 1974 (exceptions) order' 1975, and have a satisfactory Disclosure and Barring Service (DBS) clearance
be medically fit to undertake the programme and learners will therefore need satisfactory health assessment and clearance and have received the relevant immunisations to work in the NHS This is to protect you and your patients/clients. These vaccines may include BCG (against tuberculosis), varicella (against chickenpox), MMR (against measles, mumps and rubella) and hepatitis B. It is also recommended that you have an annual flu vaccine. For further information, you can contact

https://www.gov.uk/government/collections/immunisation-against-infectious-disease-the-green-book

The programme is subject to the University's Principles, Policies and Regulations for the Admission of Students to Undergraduate and Taught Postgraduate Programmes (in UPR SA03), along with associated procedures. These will take account of University policy and guidelines for assessing accredited prior certificated learning (APCL) and accredited prior experiential learning (APEL) where applicable.
About the course
Apprenticeship Standard: Occupational Therapist
Final Award: BSc (Hons) Occupational Therapy
This Degree Apprentice programme is to prepare learners for their future careers as Occupational Therapists. It recognises the diversity of occupational therapy practice and embraces a commitment to produce practitioners who are cognisant of health and social disparities and promotes an inclusive and participatory society. A Degree Apprenticeship is a job which provides work-based learning alongside studying to a BSc (Hons) level, promoting the growth of the employers' existing and future workforces. The programme affords learners the opportunity to acquire the knowledge, skills and competencies for eligibility to apply for registration as Occupational Therapists with the Health and Care Professions Council (HCPC) and to become members of the Royal College of Occupational Therapists (RCOT). The programme aligns to all required benchmarks and standards including those related to the degree apprenticeship (ST0517).
The programme integrates academic study with practice-based learning across all three years of study. Drawing on an enquiry-based approach, learning is designed around scenarios involving individuals, carers, families, groups and communities from birth to end of life. These are used as triggers for discussion of the learning and to plan self-directed study. By delivering curricula using adult learning theories, critical thinking, reflection, problem-solving and decision-making skills that are key to risk assessment and autonomous Occupational Therapy practice, are enhanced. This enables a graduate to be adaptable, resourceful and responsive to changes in health and social care provision. Active learning methods foster deep learning and encourage professional and personal development enabling the graduate to form a clear identity as an Occupational Therapist. It also recognises learners' past and current experiences and their value and contribution to the learning process.
This integrated approach embeds knowledge of occupational science and best evidence, thereby leading to the learners' ability to become autonomous, enterprising and innovative practitioners who are active research consumers and evidence-based practitioners. It also fosters leadership skills and enables graduates to work as part of a multidisciplinary team. The acquisition of the core Occupational Therapy knowledge and skills is facilitated through empowering the learner to be responsible for their learning and to be able to apply this learning to practice. It also encourages, from the outset, a commitment to lifelong learning and continuing professional development. Practice placements are introduced in year 1 and continue throughout the programme. These placements provide a range of experiences in different settings and sectors enabling a broad understanding of the value and contribution of Occupational Therapy.
Why choose this course?
The BSc (Hons) Occupational Therapy (Degree Apprenticeship) programme offers a dynamic approach to the study of Occupational Therapy and provides you with the problem-solving abilities to become a competent professional integrating 'on' and 'off the job' learning.
Approved by the Health and Care Professions Council (HCPC) and accredited by the Royal College of Occupational Therapists (RCOT).
You will gain a solid knowledge base and placement experiences to provide you with the skills and knowledge for contemporary Occupational Therapy practice.
Excellent career prospects in your own place of work, NHS or Social Care, private sector, independent and charity sectors.
Work closely with other health care professionals in our interprofessional education sessions.
Access to a range of simulation facilities at the University to support your learning.
A wide variety of practice placement experiences across physical and psychosocial settings.
What will I study?
The occupational therapy degree apprenticeship combines learning at university, 'on-the-job' learning and practice placements. Apprentices spend one day a week at university gaining theoretical knowledge and practical skills and 4 days a week in their workplace. There are 5 full time practice placements over the 3 year course. Teaching integrates academic study with practice-based learning. Occupational science and human occupation are core concepts throughout the programme. An enquiry-based approach is used with teaching being designed around case scenarios to use as triggers for discussion of the learning and to plan self-directed study.
Professional Accreditations
Eligibility to apply for professional membership of the Royal College of Occupational Therapists https://www.rcot.co.uk/ and registration as an Occupational Therapist with the Health and Care Professions Council (HCPC).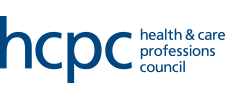 Careers
Upon graduation, you'll be eligible to register as an Occupational Therapist with the Health and Care Professions Council and join the Royal College of Occupational Therapists as a full member. Graduates of this programme will have the opportunity to enjoy a range of professional career opportunities that may be within your own place of work, the NHS, Social Care, charities, voluntary and private sectors in the UK or overseas. For more information you can visit the Royal College of Occupational Therapists website https://www.rcot.co.uk/
What job can I get?
Occupational Therapists work in the NHS and other statutory services, charities and independent practice. Occupational therapists are qualified to work in physical health and psychosocial settings working holistically with a focus on occupation in all of these settings. Occupational therapists work with individuals, carers, families, groups and communities from birth to end of life.
Work placement

Throughout your studies on the BSc (Hons) Occupational Therapy programme, practice placements will be interspersed with study of academic modules giving you a breadth of valuable experience of Occupational Therapy. More specifically the indicative number of practice placement weeks per year are:

Level 4: One 4 week placement
Level 5: Two 5 week placements
Level 6: One 6 week placement and one 10 week placement

These placements will give you the opportunity to link the theoretical knowledge and practical skills learnt in the University setting, into the broad areas of Occupational Therapy practice. The five practice placement experiences will cover a breadth of settings and will include a psychosocial setting, and normally an acute setting and a community setting During practice placements you will be given support, supervision and education from highly qualified practitioners while maintaining links to tutors back at the University.

Further information
Find out more
Due to the ongoing Coronavirus pandemic, examinations may be replaced by an alternative form of assessment during the academic year 2021/2022. Please refer to the Programme Specification on these pages for further details.