Why volunteer?
Volunteering is a fantastic addition to your CV and LinkedIn profile and boosts your personal and professional development.
Our alumni tell us that the benefits of giving back to Herts as an Alumni Ambassador are hugely rewarding and include skills that are valued by employers. They include:
professional skills development and experience
presentation skills
coaching and mentoring
team working
building new connections and networks with like-minded people.
Emily had a brilliant student experience which has motivated her to give-back and inspire the next generation of teachers. Over the past couple of years, Emily has volunteered to speak to current students about a career in teaching, got involved with mock assessment centers which provide students with practice at job interviews, and she has shared her advice and featured as an alumni case study!
Emily says, 'I find giving back to Herts rewarding as Herts helped me so much to develop my professional career. It is great to help current students develop and learn what the working world is like. It is also brilliant that Herts provides the opportunity to volunteer and complete days like the Assessment Centre, I feel lucky to be on this journey together.'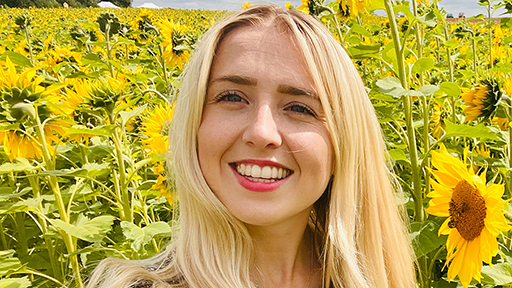 'I would also encourage other graduates to stay connected and get involved with volunteering at Herts to help the next generation of alumni and to add skills to your own CV.'
As an Alumni Ambassador at Herts Jamee has delivered talks to Bioscience Research students about his career journey and gave his industry insights. He says, 'My involvement in these events is a great way for me to help the next generation of Herts students. As a student at university, I wanted to get an insight into different career options, so now that I have graduated and pursued my desired career, I'm happy to share my knowledge and experience, highlighting what a career in regulatory entails and its importance in the industry.'
'I like to volunteer and offer my knowledge and skills to support a range of organisations, initiatives and causes that I am passion about. I believe this allows me to make a positive difference and help others.'
Chika's advice for other students - 'You have the best recipe for success as a University of Hertfordshire alumni. Just go for it, the world is your oyster! It's okay to make mistakes. Fail forward, get better, rinse, repeat.'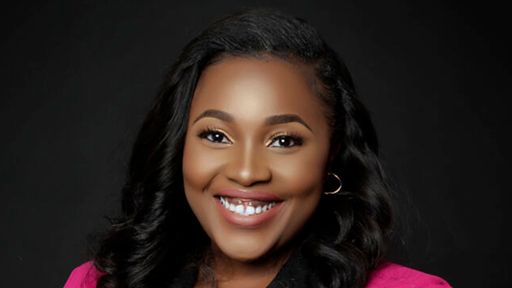 In October 2022 Chika visited the UK and hosted a Q&A on campus for aspiring student entrepreneurs. Chika says 'When growing my business, mentorship from successful entrepreneurs has helped me a lot. Attending relevant networking events has also proven useful'.
Thanking our Alumni Ambassadors
Volunteering is an important role so make sure you get the recognition you deserve by taking advantage of the Alumni Ambassador benefits that most suit you.
Receive a certificate of participation

A certificate of participation will give you a formal record of volunteering activity. You can include this in a career portfolio or even frame it for your wall! To request a well-earned certificate of participation simply contact your Alumni team.

Update your LinkedIn profile

Add volunteering to your CV and LinkedIn profile to demonstrate your skills.

On your LinkedIn profile you can do this by selecting a 'volunteer experience' under the 'add profile section' or add as a new skill. Use University of Hertfordshire as the organisation name and the role title is Herts Alumni Ambassador.

Contact your Alumni team if you've been part of a volunteering task that you are proud of and would like an endorsement.

Get event invitations and email updates

Receive invitations to professional and celebratory events, and get regular email updates from your Alumni team by keeping your contact details and communication preferences up to date on your Herts Alumni Portal.

Wear a Herts pin badge

Wear your Herts Alumni pin badge with pride. If you don't have one already, contact your Alumni team and we will send you one in the post.

Share your volunteering experience

Get kudos for giving-back and tell everyone about your volunteering experience by tagging us in a social post #HertsAlumni @uniofherts.