Seren Turner
Meet Seren. Seren completed an undergraduate and postgraduate course at Herts, with ambitions to help rehabilitate offenders and victims of crime.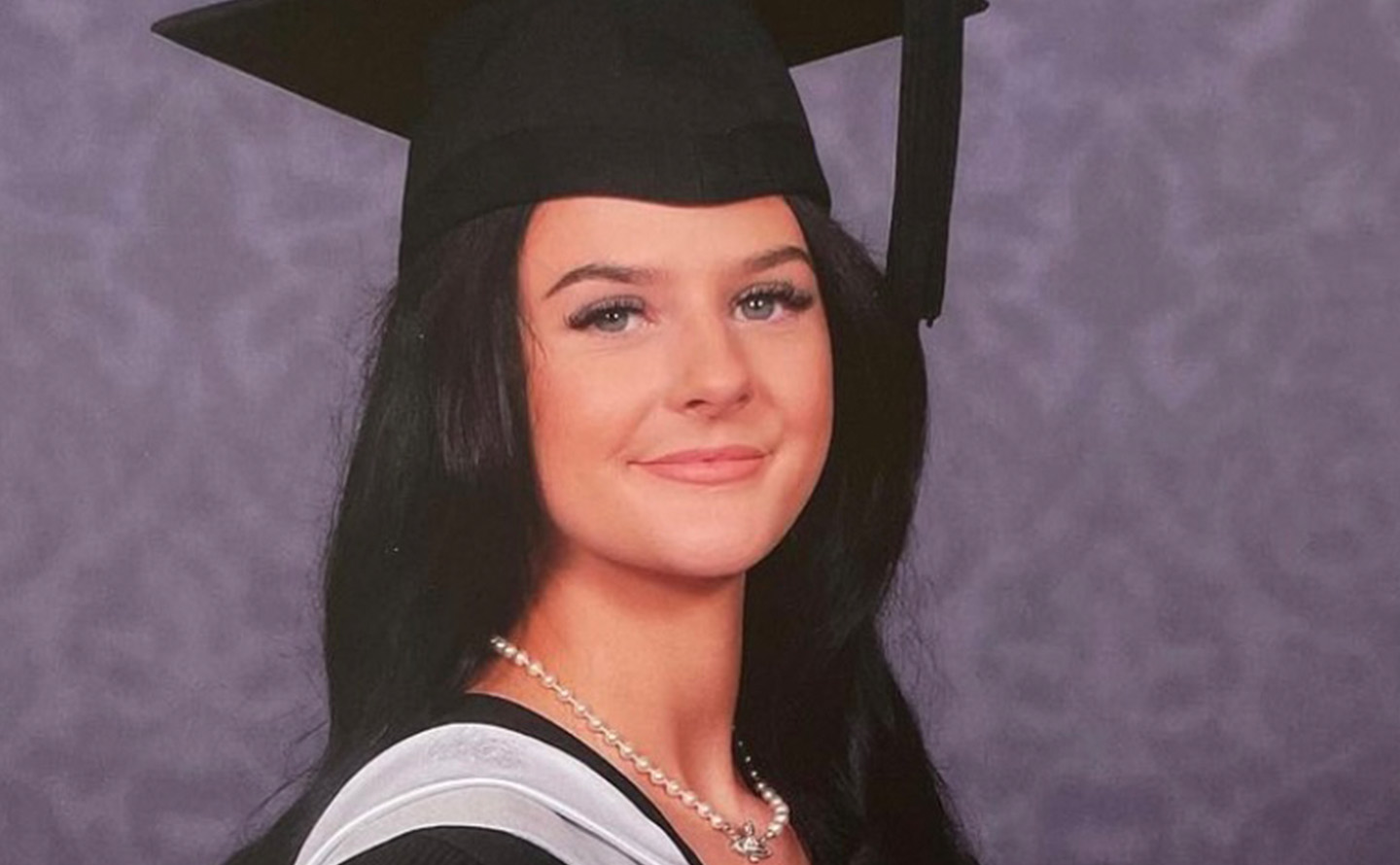 'I want to help people'
The BA (Hons) Criminal Justice and Criminology course appealed to Seren because she wanted to understand why crime occurs and she has ambitions to work alongside offenders to help prevent it. Herts was also close to her home.
After visiting campus for an Open Day, Seren decided Herts was the right place for her. She says, 'The campus had a welcoming and friendly environment – it was perfect for me.'
Seren completed her undergraduate degree and decided to study MSc Psychology at Herts too, with hopes of using what she learnt completing both courses to help rehabilitate offenders or support victims. She says, 'I was able to continue working part-time whilst completing my master's. But now that I have graduated, I have started looking for full-time work. I want to help people, and that's what I'm looking forward to doing in my career.'
Fond memories
Some of Seren's fondest memories of her time at Herts were making friends and the experiences they shared along the way. She says, 'I remember laughing in the library when we were meant to be doing coursework, grabbing a coffee with them before lectures started, and even taking the park and ride early in the morning. I made friends at uni that will be in my life forever, and I wouldn't have met them if it wasn't for Herts.'
Her plans and advice
Seren is getting ready to find a job, using her time to update her CV, write cover letters, and explore job search websites. She says, 'I don't want to rush anything. I want to know that when I find a job, it is the right one for me.'
Seren's advice to current and future Herts students is to 'not beat yourself up', particularly as you settle in during first year. She says, 'University is different to other forms of education. It takes time to get things right and there is a learning curve. Come to Herts as a blank slate and be willing to learn. You'll need to understand how the grading system works, how to write an essay, and what to do to get the grades you're aiming for.'