Dr Jeffery Quaye
Since graduating from Herts, Dr Quaye has had a significant impact on education in the UK. He has been a Headteacher, advised the UK government on education policy, and is now the National Director of Education and Standards for the Aspirations Academies Trust.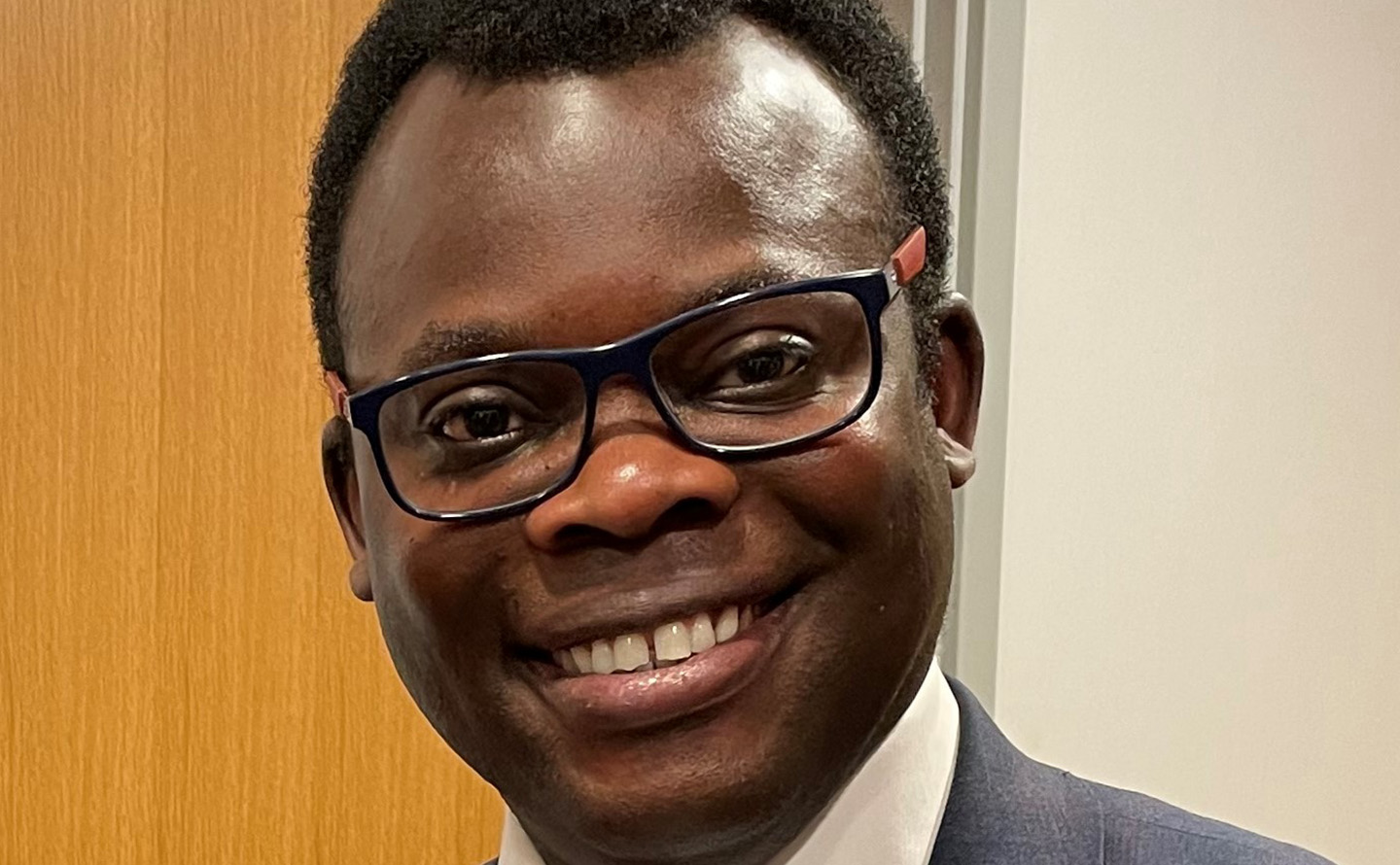 Making a big impact
Dr Jeffery Quaye has had a significant impact on education since he studied at Herts. He was the Headteacher for the City of London Academy (Southwark) before joining the Aspirations Academies Trust as their Director of Standards and Effectiveness. After serving as a Regional CEO for the Trust, he then became their National Director of Education and Standards in 2020. Such is his reputation in the sector, he has also advised the UK government on education policy, is a serving lead Inspector of schools, Ofqual's external expert for mathematics and education, and is a Fellow of the Chartered College of Teaching, The College of Teachers UK, and the Royal Society for Arts, Manufactures and Commerce.
Degrees valued by employers
Dr Quaye began his first course at Herts in 2000, where he studied BEng (Hons) Electrical and Electronic Engineering. He chose Herts for its 'fantastic reputation for engineering' and adds, 'Their degrees are valued by employers. Staff are world-class experts in their fields and are from a mix of diverse backgrounds. You get great opportunities to learn in a challenging, innovative, and thriving atmosphere that helps you develop as an intellectual and individual.'
After completing his undergraduate degree in 2003, Dr Quaye then achieved a PGCE (Secondary Mathematics) and an MA Education. He says, 'The range of courses I studied at Herts has equipped me well for my career and current role. They provided me with a great deal of knowledge and transferable skills, such as communication, critical thinking, problem-solving, and collaboration skills. This, combined with a strong work ethic, has moulded me into a well-rounded individual.'
Special memories
Because he completed three courses at Herts, Dr Quaye was able to attend graduation at the historic St Albans Cathedral on three separate occasions, which he describes as a 'special experience'.
Like many students, he also enjoyed spending time in the EleHouse on College Lane and in the Learning Resources Centres. He was also a Student Representative for the Electrical and Electronic Engineering Department.
Dr Quaye continues to stay connected with his lecturers too. He says, 'These friendships have been beneficial for my academic development and career advancement, without a doubt. They have helped me drive my personal growth.'
Tips for success
To succeed, Dr Quaye says you should 'follow fields that spark your interest.' He adds, 'It is important to give time and maximum effort to deepen your knowledge and understanding of your chosen area. Be adaptable too and develop the disposition of a lifelong learner. Explore, discover, and experience Herts. Learn something new every day and demonstrate your commitment to excellence.'