Josip Pijević
Meet Josip. He was drawn to Herts because he wanted to grow his skillset, and was impressed by the University's campus and location. He completed a postgraduate course at Herts too and is now looking to pursue further study.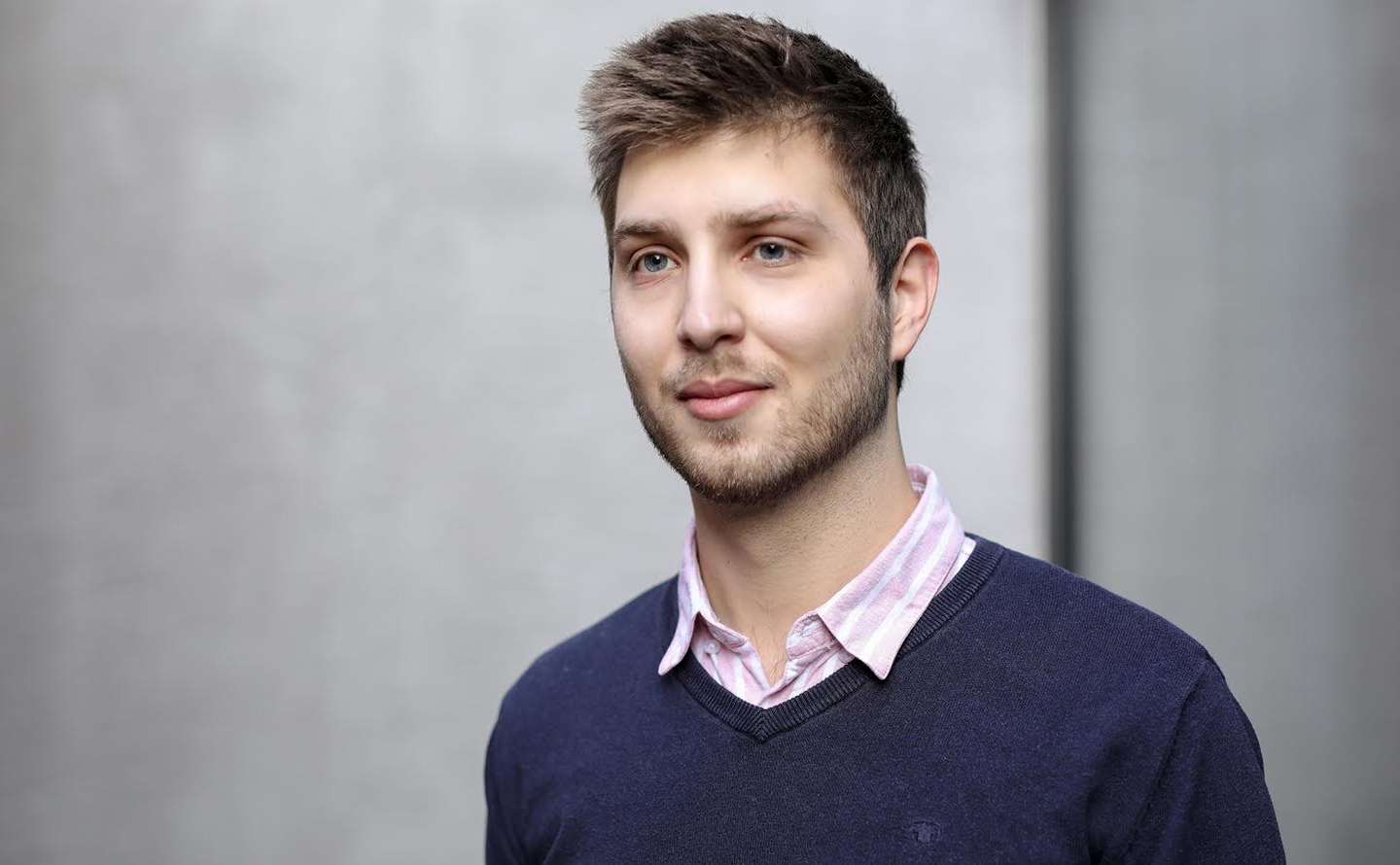 From undergrad to postgrad
The BA (Hons) Architecture course was still relatively new at Herts when Josip enrolled, and he saw it as an opportunity to grow his skillset and pursue a career in the profession. The campus facilities and the University's proximity to London were also a plus for him.
Josip thoroughly enjoyed his undergraduate degree, in particular learning about sustainability, the use of AI in architecture, and human-centred design, all of which play a big part in the curriculum. He decided to complete his M.Arch at Herts too because of the quality of teaching he experienced during his undergraduate studies, and the opportunities M.Arch offered for Josip to help deliver undergraduate lectures and contribute to research.
As Josip says, 'Herts is one of the few universities that offered an M.Arch Architecture and Urbanism course. It's a great architecture programme, and the fact that it's combined with urbanism helps you understand the wider context for any architecture project, from small-scale projects such as house extensions to larger ones like airports.
'The tutors are amazing, and we had guest critics come from some of the top practices in the world, which allowed me to connect with professionals at an early stage. This opened doors for me, and I received a couple of job offers before I finished my M.Arch.'
Downtime
Josip lived close to campus during his studies, which he felt helped, particularly when the deadlines started rolling in. He says, 'I would meet friends for a walk, go for food, or for a couple of games of table tennis. This was a lifesaver after a long study session and was certainly a highlight of final year for me.'
Josip's advice
Josip's advice for future and current students is to 'do your very best' at university and participate in as many extra-curricular activities as you can. Josip says, 'This will allow you to connect with many interesting people and it will widen your knowledge of various subjects.
'And always remember, your hard work will pay off in the end!'
Josip is now in employment and looking to get his Architecture Part Three qualification, which combined with his studies at Herts, will provide him with a strong foundation to achieve his future ambitions.