James J Igbafe
Meet James. James completed a bachelor's and master's degree at Herts and has since embarked on a career as an Architectural Designer.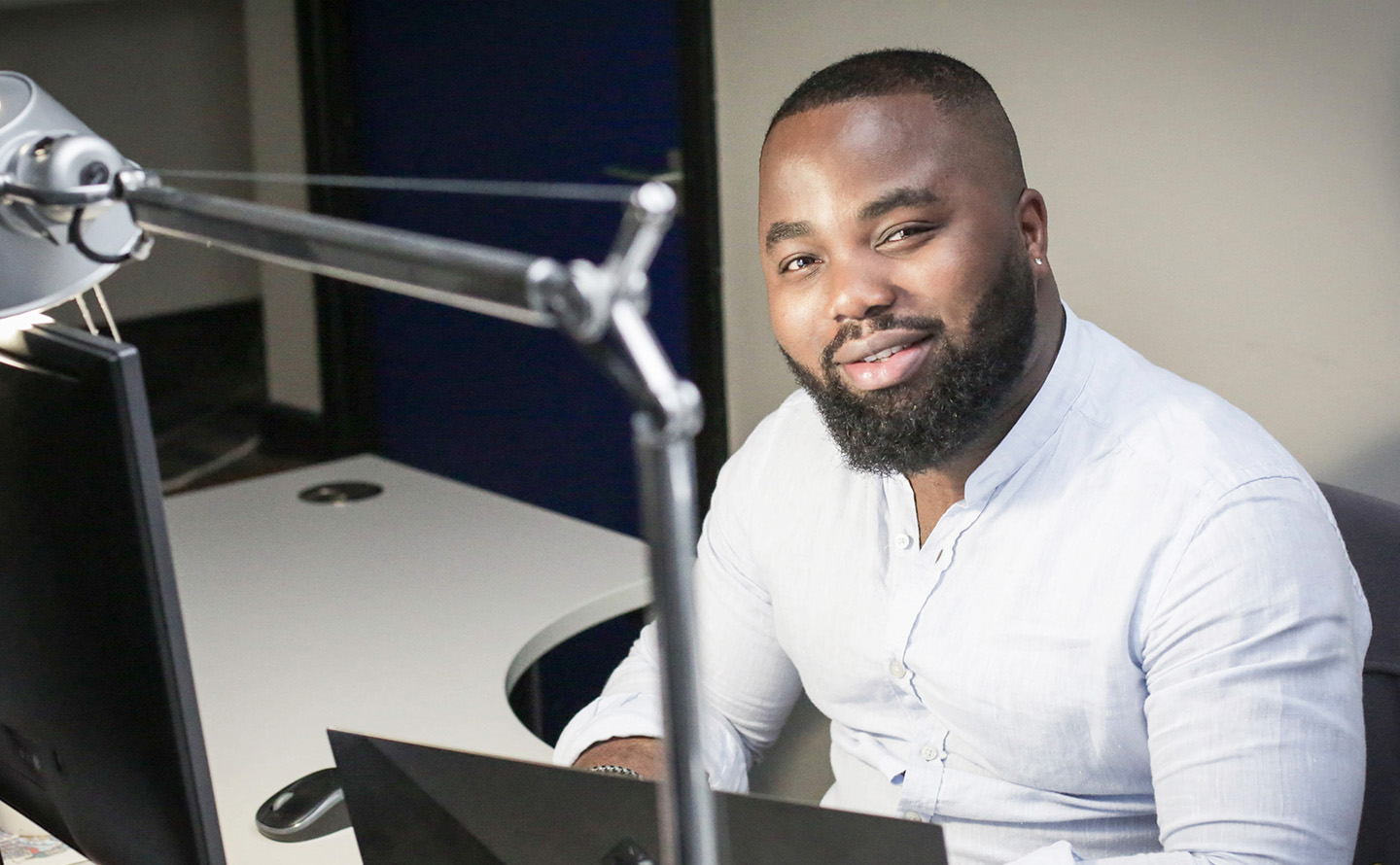 James first studied BA (Hons) Interior Architecture and Design at Herts, graduating in 2017. He says, 'The course was structured well and engaging. At the time, the University was introducing changes to their studios, which made the experience of studying there even better.'
Before he completed his bachelor's degree, he was awarded Student of the Year by the School of Creative Arts for his commitment to learning, his willingness to help others succeed, and his positive attitude.
Balancing a master's degree and full-time work
He describes returning to Herts to study M.Arch Architecture and Urbanism as a 'no-brainer'. He was already in employment, and says it was easy to manage his academic work around a full-time job due to the structure of the course. He adds, 'It was clear from the start what I'd get with the M.Arch course, and I knew from my bachelor's degree that the University had the relevant resources. Not only that, but my tutors had also taught at other prestigious architecture institutions, so are well experienced.'
Valuable on-site experience
James says that the first year of his master's was the most memorable, as he took part in group projects and visits to construction sites. He says, 'These visits provided me with a greater understanding of what to expect in a professional and construction setting, building on what I had already learnt in industry. These opportunities also allowed me to explore my creativity, and I have used what I learnt at site visits during the concept development stages of my work.'
James visited a construction site for one of his site visits where a trade yard in Shoreditch, London, was being demolished to make room for a co-living/co-working building. He says, 'We were able to ask questions, conduct a thorough site analysis, and had the opportunity to further ask the accompanying tutor questions over a drink by the canal.'
James is working towards earning his chartered registered architect status with the RIBA/ARB by completing the Part Three Study in Architecture Postgraduate Diploma & Professional Practice.
His advice
James' advice to current and future Herts students is to always continue learning. He says, 'Never get comfortable. Well-rounded and knowledgeable graduates are attractive to employers. Challenge the 'norm' - be creative and enthusiastic about the work you produce.
'Management skills are also key for future architects, as at some point you will run projects through from start to finish. Therefore, you need to learn how to prioritise your time and manage colleagues well.'