Ansa Talib
Meet Ansa. Ansa decided to follow her passion for accounting and finance after visiting Herts for an open day.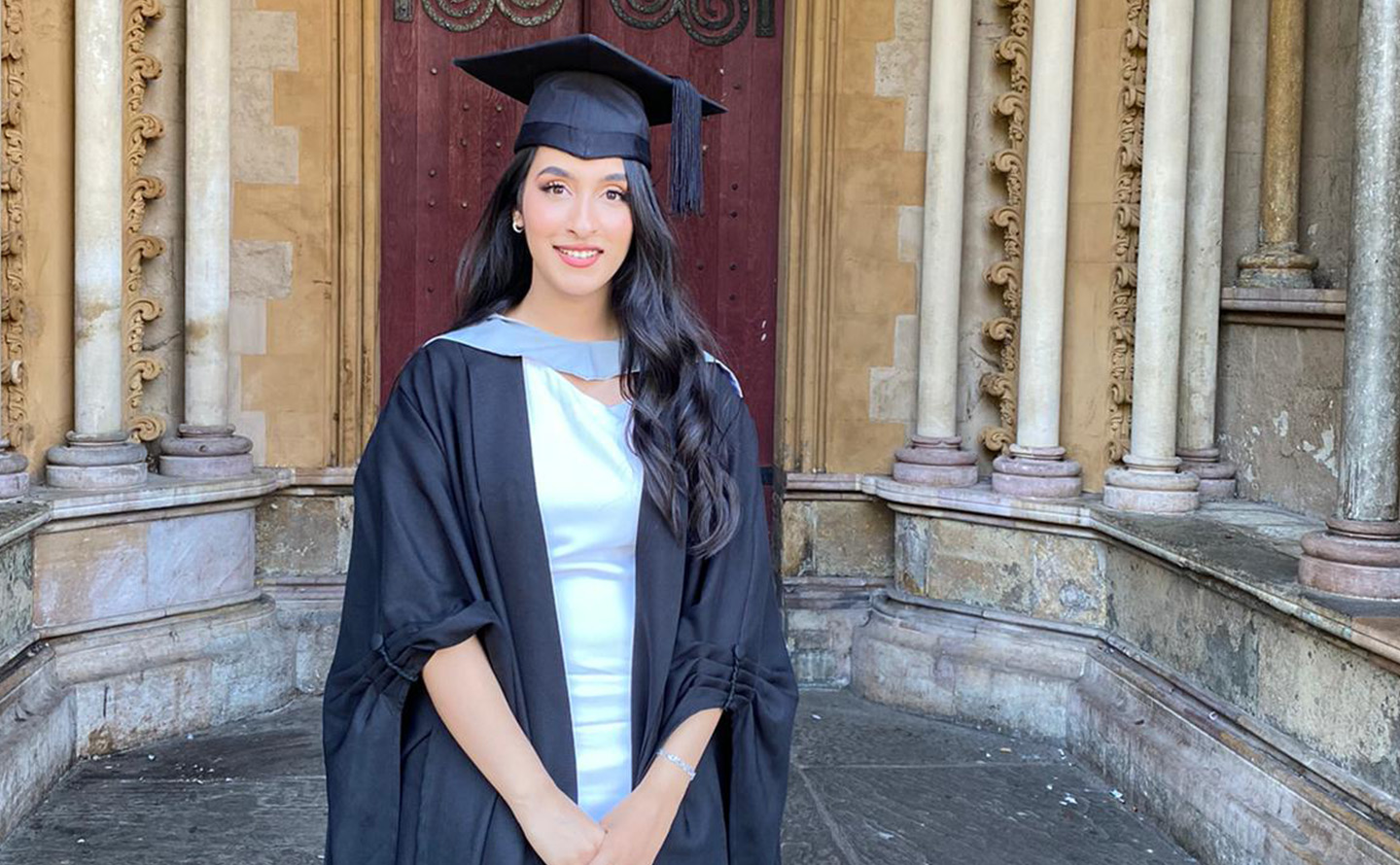 Bucking the trend
Ansa had always been interested in accounting and finance and had been good at maths since she was a child. Despite growing up with siblings working in the health sciences, she took the brave step of pursuing her passion at Herts after attending an open day on campus. Ansa says, 'I'm from Luton and wanted to commute to university. I attended an open day at Herts and was blown away by the campus' facilities and atmosphere – everyone was so friendly there.'
Ansa applied to Herts through Clearing, where she was able to talk on the phone to an adviser who took her through the University's accounting and finance programmes and the different options available to her.
Building professional relationships
Reflecting on her course, Ansa says she enjoyed how the BA (Hons) Accounting and Finance programme was taught, mainly as she settled in during her first year. Ansa says, 'Our tutors were great. They ensured everyone was on the same page and that no one was left behind. I keep in touch with many of my tutors now, who gave me great advice when I was completing my Association of Chartered Certified Accountants exams.'
Ansa also did a placement year with Avnet as a finance assistant. She found the opportunity on the University's careers website and believes her placement was vital in helping her build on the skills she had learnt on the course. Ansa adds, 'I had a placement supervisor from Herts who was great. She visited me at Avnet to see how I was getting on and she would always answer any questions I had.'
Her advice
Ansa's advice to current and future Herts students is to understand early what you would like to do in your career. She says, 'This is particularly true for accounting and finance students, as there is the opportunity to choose some modules in your final year. It is beneficial to pick those that you have an interest in and that you could potentially use for your career, including ones that carry exemptions towards your professional qualification. It's better to use the facilities at Herts when you have access to support, rather than doing it after you have graduated.'
But most importantly, Ansa says, 'Enjoy yourself. Work is different to being at university, so be flexible and make sure you get the most out of your time at Herts.'