Moving to accommodation
If you're moving into our on-campus accommodation, we're here to help you get ready before check-in. Discover what you need to do and how and when to collect your keys.
Key dates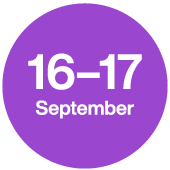 International students
can move in between 16-17 September.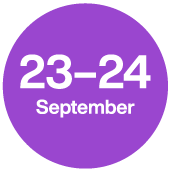 Home students
can move in between 23-24 September.
Before you check into your accommodation
Once you have accepted your offer of accommodation, you will receive an email asking you to book an arrival slot along with clear instructions about how the process will work.
You can find out what is provided in your accommodation, whether you're on College Lane or de Havilland Campus in our guides to living on campus.
Make sure your vaccinations including meningitis, MMR (measles, mumps, rubella), COVID-19, and flu are up-to-date so that you can get involved in everything!
How to collect your room keys and move in
make sure you have a confirmed booking slot to pick up your keys. Make sure you arrive at this booked time as we will have your keys ready at this time only. This will help you avoid long waiting times or even a wasted journey.
On arrival, you will be directed towards your key collection point by our security and parking team.
We ask that only the student collects their key to prevent high queue numbers. You must have your photo ID and arrivals pass on your phone which confirms your room details.
Parking
Once you have your key, you will be given a tag to hang in your car. You can then move your car closer to your accommodation building and begin unpacking.
You will have 20 minutes to unpack your car and then you will be required to park elsewhere on campus. You will be given information on designated longer stay parking when you arrive, which is ideal if you're planning to go food shopping afterwards.
If you're moving into our College Lane Campus and you want to keep your car on-campus, you will need to have purchased a car parking permit prior to your arrival.
If you're moving into our de Havilland Campus, you will be able to bring your car to drop your belongings at your accommodation. Please note that you cannot keep a car on the de Havilland Campus during term time.
If you have a disability, please make sure that you are parked in a designated bay and your blue badge is clearly displayed in your window.
Inventory
Once you've got into your room, you'll find an inventory list. Make sure you complete this as soon as you move in and return it to us as per the instructions on the list. You can also let us know if there is anything wrong with your room.