Academic Support Unit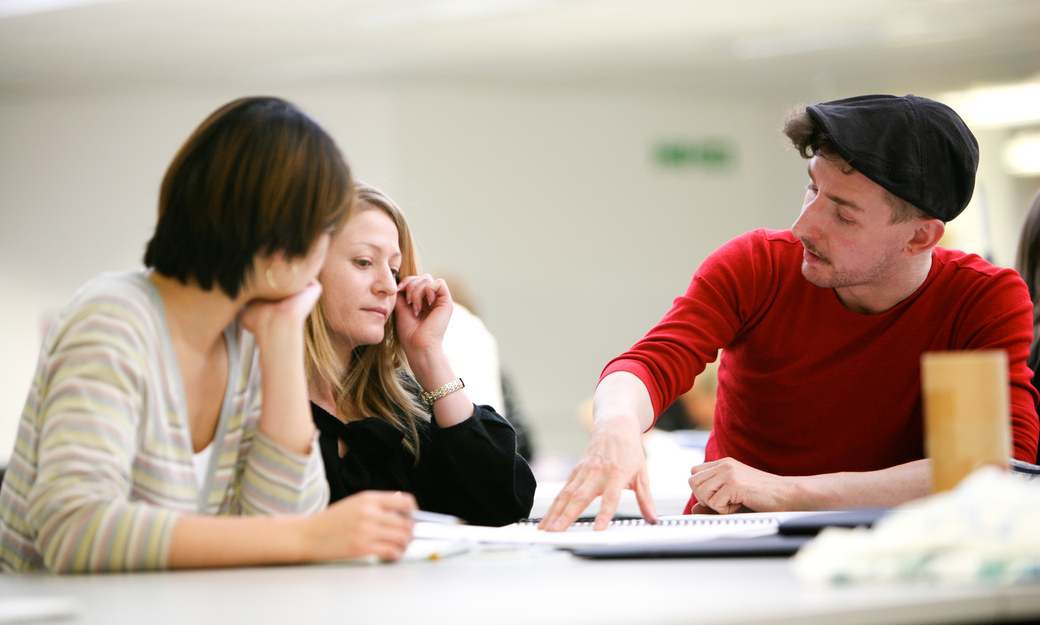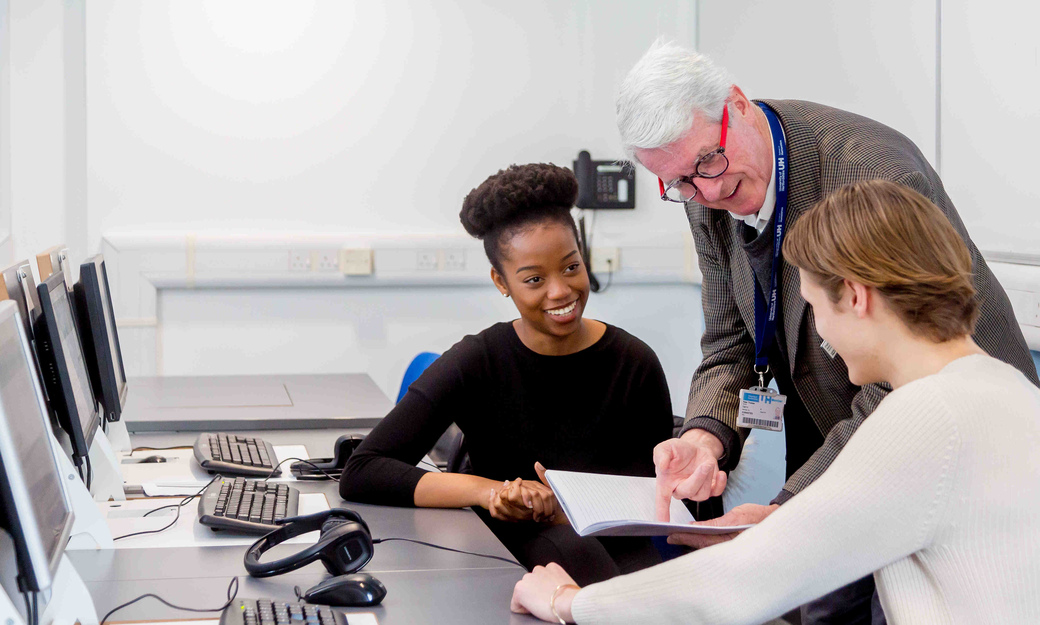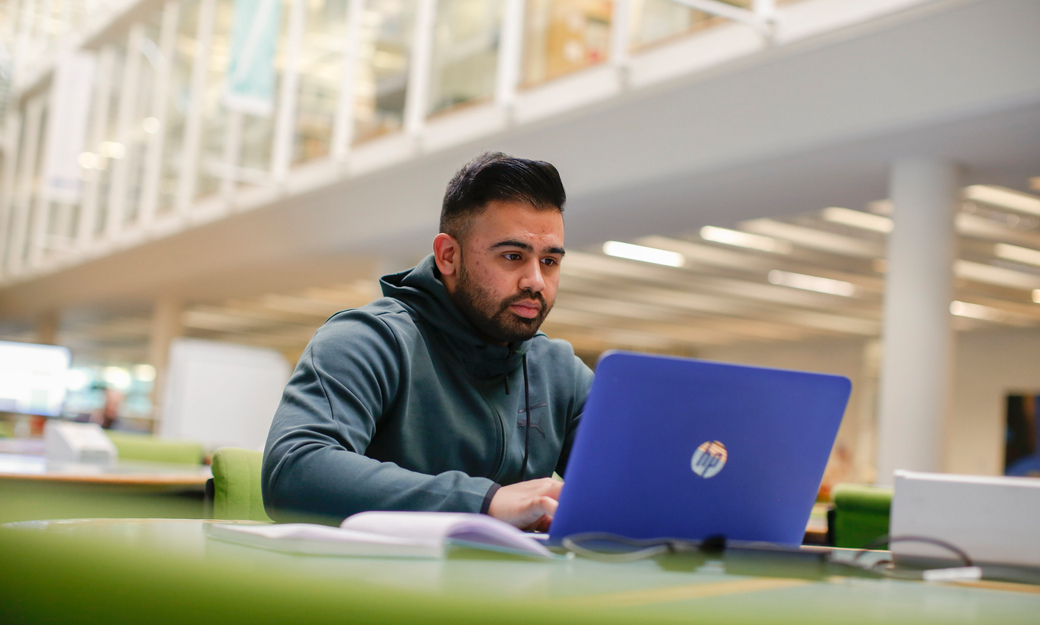 Supporting our students to fulfil their potential
We understand that as a university student you may face academic challenges that you need help to overcome. These may include:
writing assignments using appropriate academic English
understanding the difference between critique and critical analysis
generic statistic support for example in using Excel and SPSS
correctly referencing sources in your assignments
structuring a dissertation
knowing how to communicate effectively during oral presentations
effective revision techniques.
We offer bookable 30 minute one-to-one sessions and group workshops, which will help you to improve your study skills. You can find out more about these below.
Who can access this support?
Academic support is available to all undergraduate and taught postgraduate students currently registered on a course within the School of Life and Medical Sciences. Please visit our ASU StudyNet site for full details of our support services, a list of our upcoming workshops, calendar of university-wide support sessions and further information.
How does it work?
From September 2020 onwards we have enhanced our provision of remote sessions while continuing to provide ongoing face-to-face support on campus. The aim of this is to ensure that our services suit different student lifestyles, preferences and needs.
With all our services you will receive guidance and instructions prior to the session taking place to ensure you are able to access support safely and securely. Please ensure you read the guidance carefully and get in touch with us in advance if you have any questions or concerns. You can find further information and guidance by accessing our StudyNet site.
How to contact us
You can find us in Room C106, Main Building, College Lane Campus but if you are off-campus you can also contact us in the following ways:
Email: lms.asu@herts.ac.uk
Tel: +44(0)1707 286530 (ext 3530)
I would like to say thank you for your ongoing support throughout my final year. Receiving academic skill support has made a significant difference to my grades and I would like to express my gratitude for this.
The skills I have learnt from ASU sessions have been transferrable as I've been able to apply them to other areas of my course. The ASU are positive, friendly and helpful. I am very grateful.
Find out more about
One to One Sessions
Our team of dedicated academic support staff offer generic help and advice through one-to-one sessions. We will not be able to read your complete assignment, but we are able to offer targeted advice. We can, for example:
help you to improve the structure of an individual paragraph
provide guidance on referencing
make sense of tutor feedback to improve your future assignments
give advice on how to critically evaluate a short text
direct you to further resources to help you with your studies (e.g. other UH workshops and on-line resources).
Please note, we do not proof-read work and you must contact us a minimum of 2 weeks before your submission deadline to discuss specific assessments.
Do I need to book?

Yes, you need to book in advance. Please email us and include your ID number and details of what you would like to discuss. This will help us to arrange for the most appropriate member of our team to help you.

What do I need to bring?

If the session is face-to-face, please bring your laptop or tablet, memory stick or a printed copy of the work you would like us to help you with. If the session is online or by phone you will need to discuss this with us in advance.

For all one-to-one sessions please come with specific questions, for example:

'Can you explain what this assignment brief is asking me to do?'
'Can you help me structure my conclusion?'
'How can I improve the tone of my writing? I've been told I need to use formal language.'

Where do the sessions take place?

When booking a session please indicate your preference for a session either in person, on-line (via MS Teams or Zoom), by phone or email.

How long can I spend with a tutor?

Each session lasts approximately 30 minutes.
Find out more about our
workshops
We provide a variety of sessions within a relaxed and inclusive environment for students from the School of Life and Medical Science to develop confidence in their study skills. Our workshops include the following topics:
critical analysis
exam revision techniques
dissertation support
presentation skills
statistics and SPSS
Do I need to book?

Yes. A full timetable of upcoming bookable workshops can be found on Study Net.

How long are the sessions?

Sessions typically last between an hour and 90 minutes. They include the opportunity for questions and an informal discussion.
Find out more about our team
The Academic Support Unit is made up of academic members of staff from the School of Life and Medical Sciences. You can find out more about them below.
Andrew Smith

Andrew joined the Academic Support Unit in 2017 and previously studied Geography and Sustainable planning here at Herts, and is now a lecturer on both programmes. He has previously worked as a research assistant and student administrator in the School of Humanities and as a planner for a leading planning consultancy in central London. His current research interests are in urban health, future mobility and low-energy building design.

Danny Buckley

Danny joined the Academic Support Unit in 2017 and is a University of Hertfordshire Alumni graduating from the BSc (Hons) Sports Studies degree with a First Class. Danny then pursued an MSc by Research, studying the development and benefits of a university sociology project labelled service learning. He is currently completing his PhD which is working in collaboration with Watford Football Club to investigate the beneficial outcomes of a reminiscence therapy programme for people living with dementia.

Tahmina Uddin

Tahmina joined the Academic Support Unit in 2021, and previously studied BSc (Hons) Pharmacology at the University of Hertfordshire. Tahmina then pursued an MSc in Clinical Neuroscience at the Institute of Neurology at UCL. She is currently undertaking a PhD, exploring the therapeutic potential of TRPV1 receptor antagonism for diabetic peripheral neuropathy.

Saman Rashid

Saman joined the Academic Support Unit in 2021. Saman graduated from the University of Hertfordshire with a BSc (Hons) in Biomedical Sciences before pursuing a MSc by research into the autophagy networks perturbed in Spinal Muscular Atrophy. He is continuing research in this area as a part of his PhD.