Accommodation options for university students
For many students, starting university offers the first real chance of living away from home, gaining independence and developing life skills.
Where to live
On campus
Many universities provide on-campus accommodation for first year students. Rooms in Halls are very popular so your son or daughter should apply for student accommodation as soon as they can. Costs of on-campus accommodation varies according to the type of room requested, i.e. if an en-suite room is requested.
Most universities have dedicated accommodation teams that provide support and advice to students who live in Halls.
At the University of Hertfordshire, we guarantee on-campus accommodation to first year students* and we work hard to provide a safe and secure environment. Our Residents Assistants are on hand 24 hours a day to help students with accommodation queries. We also have a dedicated Police Community Officer on campus.
*Subject to an application deadline. If your son or daughter requires an accessible room, or has any specific requirements please contact us as soon as possible to ensure we are able to meet their needs.

More about our campus accommodation.
Off campus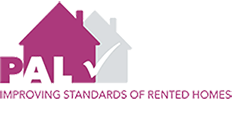 You will often find a range of private accommodation on offer in the local area around universities. This option is particularly popular with students in their second or third year and groups of friends often rent a property together.
If your son or daughter decides to rent, make sure they choose a PAL accredited landlord or agent. Costs will vary depending on location and size of the property.
It may also be possible to lodge with a family.
More about off campus accommodation.
At home
Some students prefer to live at home while they study at university. This may be a cheaper alternative but your son or daughter should remember to include the cost of commuting to university when calculating their budget. The travel time should also be taken into account.
It may be harder for your son or daughter to get involved with activities on campus if they have to travel long distances to get home each day. It may also take them slightly longer to make close friends since they will be away from the campus for longer periods compared to students who live in Halls.