Access to Land: Implications of Customary & Private Ownership For Food Security

Funder: UK-India Education and Research Initiative
Project Leaders:Professor Hulya Dagdeviren (UK) and Professor A Elangovan (India)
Co-investigators: Dr Chamu Kuppuswamy (UK) and Dr Parimalavalli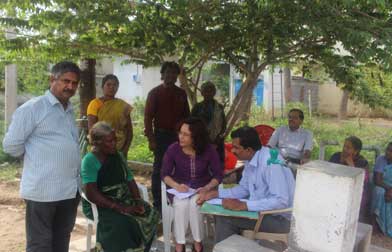 This is a collaborative project involving Business School and Hertfordshire Law School at the University of Hertfordshire and Periyar University in Salem, Tamil Nadu (India). This research project aims to examine the merits of customary and private land rights for small scale farmers and forest dwellers and their implications for food security in Tamil Nadu, India. It investigates these two systems in terms of their:
variation across groups.
outcomes with respect to food production, food consumption and income generation.
effectiveness of response to external shocks (e.g. droughts).
capacity to enable access to and better management of other essential inputs such as water, seeds, soil, irrigation and finance.
contribution to food sustainability and food security in the long term.