The Visitor Economy
The visitor economy is made up of the tourism, hospitality and event industries: it is within these distinct yet diverse industries that we undertake research, often in partnership with the organisations working in these sectors. Within our research and through these three sectors we investigate how experiences are created, consumed and given importance based on their usefulness for people, businesses and communities as well as how we can enhance the well-being of visitors.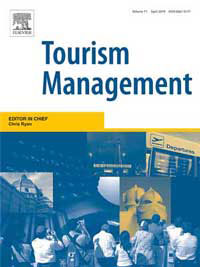 Our research areas of expertise include:
Wellbeing in tourism and events
Experiential design
New and innovative methodological approaches
Impacts on host and guest communities, nationally and internationally
Sustainable and responsible tourism and events
We are very excited to host Tourism Management, the leading international journal for all those concerned with the planning and management of travel and tourism, co-edited by Professor Stephen Page, a member of our Research Group and Associate Dean of Research in Hertfordshire Business School.
Our members
Dr Nika Balomenou
Dr Mary Quek
Dr Sarah Snell