Restrictions, lockdowns and food shopping
During the pandemic, everyone was talking about food shopping. In many countries, including the UK, the only retail outlets open during some of the lockdowns were supermarkets. Scenes of panic buying, empty supermarket shelves and scrambles for online delivery slots flooded the news and social media. Prices for some items began to soar as demand outstripped supply.
The COVID-19 pandemic had arrived in the UK and it initially had a major impact on people's ability to access food, particularly among vulnerable groups.
We wanted to understand how the pandemic was affecting local food systems on the ground and impacted people's food shopping habits so we conducted an in-depth study with a wide range of households, dietary health volunteers and professionals in the East of England between May 2020 and March 2021. Prior to the pandemic, the number of grocery stores opening up across the UK doubled in 2020, with the biggest increase in the East of England.
We found that many people, particularly older people, didn't have the usual agency associated with food: they missed the social interaction that comes with food shopping, were relying on friends and family doing food shopping for them and consequently we found some people had suppressed appetites and had lost interest in food and eating.
The initial impacts on access to food also amplified disparities between people's access to food: for the financially secure it was a trigger to source better quality food at the local farm shop for example, but some people with local incomes were left at the mercy of inflated prices at local shops.
The pandemic also created access issues for many people; while supermarkets offered priority delivery slots to shielders and older people, many people were still unable to secure deliveries. Social distancing restrictions created difficulties for carers and single parents with dependent children because they could not take the people they cared for shopping with them and were unable to get help with care so they could go food shopping alone.
The past year has highlighted that, even without the circumstances created by the pandemic, supermarkets and food shops need to be more accessible and supportive for people who have health and wellbeing needs.
Our recommendations to supermarkets include introducing more places for shoppers to sit down and rest in large supermarkets, ensuring toilet facilities are adequate, open and accessible, and offering assistance with shopping when stores are busy.
Find out more about Herts' research and findings on behalf of the National Institute for Health Research (NIHR) Applied Research Collaboration East of England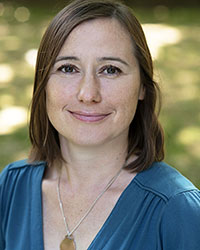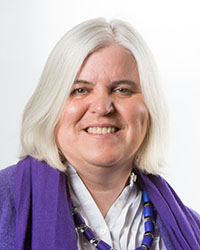 By Dr Claire Thompson, Dr Laura Hamilton and Dr Angela Dickinson, Centre for Research in Public Health and Community Care