How the pandemic impacted how we shop, cook and eat
The impact of COVID-19 has affected how consumers in the UK buy, cook and eat food. After the initial scenes of empty supermarket shelves and consumer stockpiling back in March 2020, the supply of food in supermarkets has remained steady throughout the pandemic and people's trust in the food business has strengthened.
A study commissioned by the Food Standards Agency found many households have experienced positive changes to their patterns of food behaviour that they wished to continue as lockdown eased. There has been a rise in home-cooking, food sharing and increased attention on our diet.
For many people, the lockdowns and social restrictions have created more time to slow down and consider their eating habits; it's created more time to spend shopping for healthier food, more time to cook at home and more time to share a meal around the table as a family. Pre-pandemic, lifestyles were more rushed, more meals wore bought for convenience and family meals together less frequent.
However, positive changes in food habits and behaviours have been far from clear-cut. A study by the European Institute of Innovation and Technology found there was a 33% increase in the consumption of fresh fruit and a 31% increase in the consumption of fresh vegetables in the UK in 2020, highlighting a marked increase in healthy eating. However, the study also highlighted how other food and drink habits had changed during the pandemic, with the study also revealing a 27% increase in snacking in the UK and the highest increase in consumption of alcohol and 'treats' in Europe amongst participants.
The Food Standards Agency COVID-19 consumer research also highlights that while public trust in food businesses in the UK has been strengthened during the course of the pandemic, people are also eager for "clear visual safety cues in shops, particularly clear social distancing".
At Herts we have close relationships with major UK supermarket retailers and advise them on a range of issues, and particularly on the needs of older shoppers. Our research into the impact of the pandemic on older people's access to and relationship with food, funded by the NIHR, identified that support is needed to restore confidence in food shopping amongst this age group in particular.
Going forwards, as more people return to work and busier lifestyles, Herts researchers across areas including Public Health, Dietetics and Psychology, will continue to monitor changing habits and conduct research into understanding these changing behaviours.
Find out more about our Centre for Research in Public Health and Community Care and Centre for Research in Psychology and Sport Sciences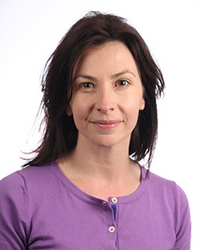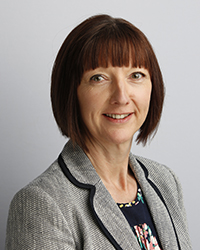 By Katie Newby, Associate Professor in Health Behaviour Change at the University of Hertfordshire and Professor Wendy Wills, Director of the Centre for Research in Public Health and Community Care