Applied Psychology Research Group
Psychology can be applied to most types of human experience, including the development and support of teams and colleagues. Members of the Applied Psychology Research Group (APRG) aim to foster research creativity, through all stages of our applied psychology research careers. We seek to stimulate insight and facilitate novel inquiry.
Members of this group embrace varied methodological approaches to diverse domains within applied psychology including: Applied Cognitive Psychology; Applied Social Psychology; Forensic Psychology; Occupational and Organisational Psychology; Health Psychology, Cyberpsychology, Psychology Practice and the Public Understanding of Psychology.
What we provide
Support for Early Career Researchers
A testing space for developing research and its dissemination
A forum for collaboration and research mentoring
Development opportunities to facilitate impactful psychological research
Space to stay up to date with one another and our wider networks
Developing and sharing best practice in the application of psychological and other methods to policy and practice
Developing and sharing best practice on intervention efficacy, fidelity and longevity
Research into Serious and Organised Crime
Ministry of Justice and ADR UK Research Fellowship into Serious and Organised Crime
Background
In 2020, the Ministry of Justice and ADR UK appointed the first four Data First research fellows, giving them access to secure datasets that enabled new, cross system analysis of justice related data. Dr Tim McSweeney from the APRG is one of those initial fellows.
What did the researcher do?
Under this fellowship, Tim has focused on serious and organised crime (SOC) cases prosecuted before the Crown Court in England and Wales between 2013 and 2020. This project uses administrative datasets made available for the first time to accredited researchers. Through the initiative, this project offers new insights on who is prosecuted for serious and organised crime and what happens within the criminal justice system after charges are brought.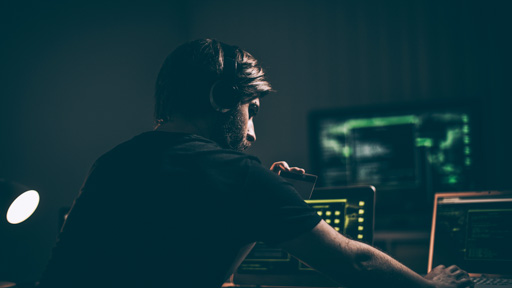 What has the research found?
Tim's novel findings include:
demographic and offence profiles of those prosecuted for SOC-related offences before the Crown Court
levels of crime 'severity' or 'harm' associated with this type of offending (and how this varied across defendants, offence types and geographic locations)
links between SOC and multiple deprivation
court outcomes for SOC-related appearances and cases
rates of reappearance before the criminal courts over time.
Find out more
The findings provide new insights into the nature and extent of SOC-related defendants, cases appearing before the Crown Court in England and Wales and the court outcomes. This evidence informs a key Ministry of Justice priority: the effective and efficient delivery of justice and promoting confidence in the justice system and the rule of law.
Find out more about the Data First fellows on the ADR UK website
Find out more about the emerging findings on the ADR UK website
View the presentation slides from the initial Data First events
DrinkAware: Difficult conversations about alcohol at work
Background
Excessive alcohol consumption can have consequences for the workplace including increased work-related stress (Anderson 2010), absenteeism and lateness (Bacharach, Bamberger and Biron, 2010), loss of productivity, and poor performance (Carell, Hoekstra and West, 2011), poor co-worker relations, and inappropriate behaviour leading to disciplinary action (Anderson, 2010).
Organisations often have formal policies and procedures to manage these issues. It is less clear how organisations and managers can identify and communicate with individuals who may be experiencing problems associated with alcohol misuse. These conversations are likely to be difficult. Without adequate training or support, the conversations will be avoided.
DrinkAware commissioned this research from a team led by Dr Colleen Addicott to explore the signals, barriers, and components of difficult conversations about alcohol at work. This research sought to integrate what we know already about having difficult conversations at work with the lived experience of those who have had a difficult conversation about alcohol.
What did the researchers do?
We integrated the findings of two studies:
1. A systematic literature review to help us answer the question: what advice can we take from existing literature about having difficult conversations in the workplace?
2. Semi-structured interviews were conducted and analysed to help us answer the question: what advice can we take from those who have had (or wish they had) a difficult conversation about alcohol at work?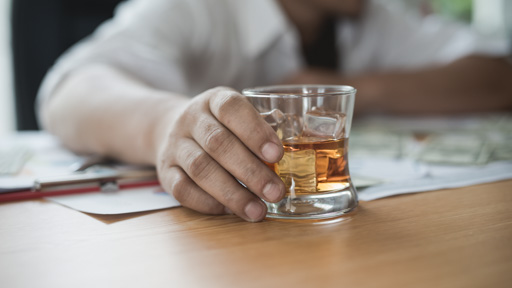 What did the researchers find?
We integrated the themes from the literature review and the interviews to identify signals, barriers and components of difficult conversations about alcohol at work.
Signals a conversation about alcohol may be required are:
a pressurised environment
changes in behaviour
mask or persona
drinking at work.
Barriers to a conversation about alcohol include:
workplace culture
alcohol and drinking are never discussed
stigma associated
lack of competence in how to have a difficult conversation.
Components of a difficult conversation about alcohol include:
preparation, keeping the conversation separate from performance management
mindset and approach: remember it is an illness
asking questions
listening without judgment
follow-up aligned with mental health pathways.
What are the implications of this research?
As a result of the integration of findings, the following recommendations are made:
Development of a colleague-to-colleague framework
Evaluation of interventions
Work environment risk assessment
There are several activities that may help to develop an open and supportive organisational culture:
Storytelling activities
Training for having difficult conversations at work about drinking
Provide access to others who have had similar experience
Find out more
Background
Prof Richard Wiseman has a lifelong interest in conjuring, is a member of the Inner Magic Circle, and much of his research examines the relationship between psychology and magic. Children and adults enjoy magic, many illusions are easy to learn and can be performed in a variety of situations. Because of this, practitioners and performers have examined the therapeutic and educational benefits of learning magic, including enhanced motor skills, increased creativity and curiosity, better concentration and self-control, and improved social skills and confidence.
What does the researcher do?
Richard has collaborated with several others to conduct and publish research into novel interventions to improve life skills and in undertaking large-scale reviews examining the efficacy of educational magic-based interventions on wellbeing and creativity. Their work includes: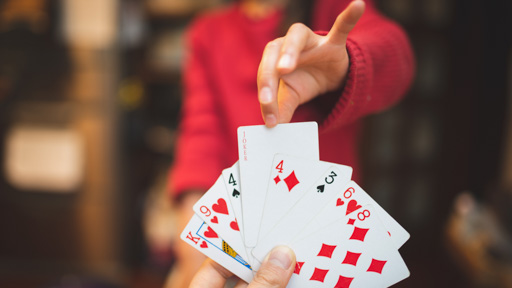 What has the research found?
YouTube illusion and science videos to encourage critical and creative thinking
Richard created illusion-based videos that encourage critical and creative thinking and have attracted over 500 million views. In addition, award-winning magician Will Houstoun and Richard made magic-based educational science videos such as The Magic Of The Moon Landings which have been found to be significantly more informative and absorbing that non-magic videos.
Find out more about Pedagogic prestidigitation: using magic tricks to enhance educational videos
Comics to encourage critical thinking about the paranormal
Richard teamed up with writer Rik Worth and artist Jordan Culver to produce a series of comics. Their research found that comics can be effective in promoting skepticism about the paranormal.
Engaging people from socially excluded groups
The Edinburgh International Magic Festival and Richard worked with young carers from areas of high deprivation, and unhoused teenagers, to create illusion-based photography exhibitions. This helped to increase participants' creativity, confidence, and social networks.
In South Africa, the College of Magic has taught magic to hundreds of students for over 40 years, with many attendees being drawn from disadvantaged backgrounds. The College and Richard produced a book that features their students teaching illusions (Wiseman and CoM, 2023). This aims to promote diversity in magic and to enhance the students' self-esteem.
For The Psychologist, Richard interviewed gang prevention expert Darren Way and prison counsellor Gareth Foreman about the use of magic in their work.
Other work in progress
Richard is an ambassador for Magic Care, a Dutch organisation that has magicians teach magic to children in hospital. Similarly, he is assisting David Brookhouse from Heritage Learning Lancashire and magician Russ Brown, who are piloting a magic-based educational scheme in Lancashire.