International student pre-arrival guide
Pay your fees
Are you new to Herts?
If this is your first year at Herts, make sure you read our guidance for new students and what to expect when you arrive on campus.
Find out more
Welcome to our 2020/21 Pre-arrival Guide. It is important that you take time to read this in full before you join us on campus.
We are excited to welcome you onto campus soon! Before we reach that exciting start date, there are a few things that you need to do.
If you are an offer holder, clear your academic conditions and make your deposit payment.
Be ready to undertake your sponsorship checks and/or financial checks.*
Once you have received your CAS from us in late July, August or September, you'll need to apply for your Tier 4 visa.
Secure your accommodation. This can either be on campus or off campus using a PAL accredited landlord.
Book your flights to the UK.
You should complete your Stage 1 online registration before you arrive in the UK. Information about this can be found in your joining instructions.
Travel to the UK once you have had your visa confirmed. Do not use the e-gates at the airport as you won't get a stamp in your passport which you will need.
* Not necessary for all students. You'll be notified if you require these.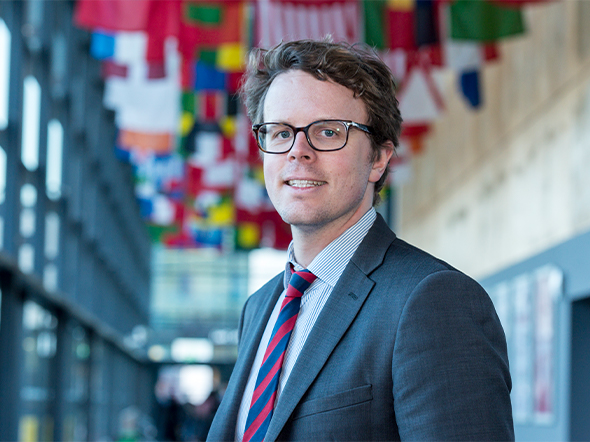 Stuart Smith, Director of International
It gives me great pleasure to welcome you to the University of Hertfordshire. Every year we welcome students from over 120 different countries across the globe to study at our campuses here in the UK. Being an international student at the University of Hertfordshire will give you the opportunity to make new friends, develop new skills and grasp all the knowledge and experience that studying in the United Kingdom has to offer. We believe that after your studies are complete you have the potential to be a leading graduate, with an international outlook that will not only support but also accelerate your future career. You have taken a huge step moving overseas, but this is just the beginning! Make the most of this opportunity and fulfil your potential.
Important things to consider before travelling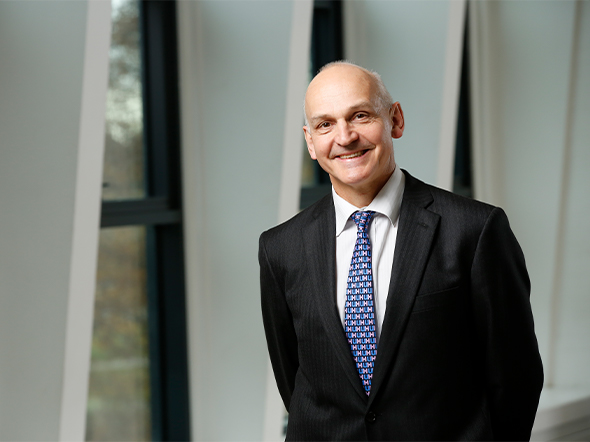 Quintin McKellar CBE, Vice-Chancellor
As students, you are at the heart of our academic community. We encourage you to learn from each other and the variety of perspectives represented in our diverse community. You will have endless opportunities to learn, explore, meet new people, gain valuable life skills and, obviously, to have fun! We are here to support you along this exciting journey of development and discovery, and hope you look forward to the great times ahead. Join with us in upholding the values we embrace as an academic institution, creating an environment that is respectful, supportive, and welcoming to all.
Find out about life on campus
Pre-departure briefing for arrival for September/October 2020
About this guide
Throughout this digital guide we'll be taking you through some key elements about life with us at the University of Hertfordshire.
Given the current situation, we understand some of you may feel anxious about what your start of term will look like. We are currently working on getting our campuses ready so we can ensure that regardless of whether you are returning to campus, or coming on to campus for the first time, your start of term experience prepares you for the year ahead and provides a safe and supportive learning environment from the start.
The University has made some changes to the academic year to help you access your education and student experience at the right time for you, and in the safest possible way for everyone. You may see online that official start date is Monday September 21 2020. Although this is correct, we have made it possible for international students to arrive on campus from September until the 26 October 2020. This will give you more time to clear your academic conditions, apply for your visa and get ready to travel.
Don't worry though, you will be offered additional support so you can catch up with your studies and you will be sent information in advance so you can prepare as much as possible. You will also have access to our virtual events, online groups to meet other students, as well as wellbeing support if you have any concerns.
Please remember that if you have not had your Tier 4 visa confirmed and have not received your 30 day Tier 4 vignette, please do not book flights or fly. Do not use the e-gates at the airport as you won't get a stamp in your passport which you will need.
Although your Home Office paperwork may tell you to collect your BRP card within 10 days. This year; in accordance with UK Law; it is important that you complete your 14-day quarantine before coming to collect it. Don't worry, our Student Immigration Team will get in touch with you to organise a time to collect this from the Ask Herts Hubs. More information about this can be found on our International Start Dates page.
Accuracy of content
Date of last update: Friday 25 September 2020
We will aim to update this guide as frequently as possible to reflect changes in national and University policy as well as operating procedures. However, for up to date information about the UK's approach to Coronavirus or any changes to Tier 4 guidance, please always consult the UK Government website. If you notice something incorrect due to changes in policy, please email us on internationalmarketing@herts.ac.uk.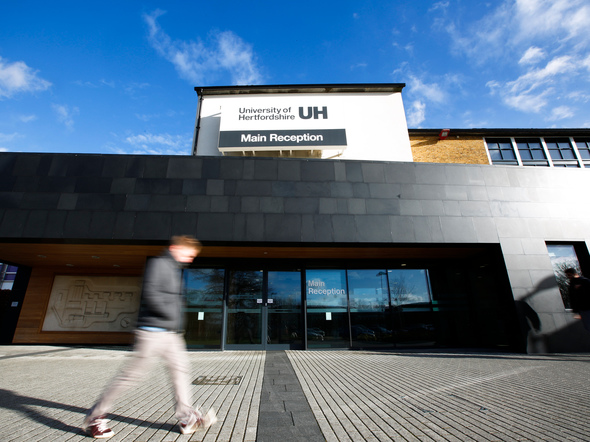 How we're getting ready
Both our campuses, College Lane and De Havilland, will be open from September ready to welcome you at the start of the new academic year.
Find out more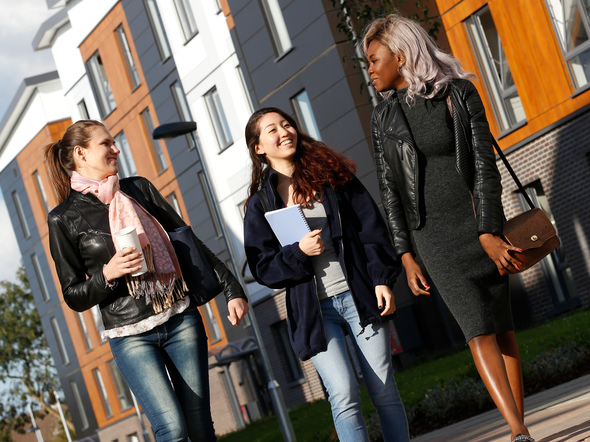 There is a place like home
If you are moving into our on-campus accommodation, you can find out what you need to do before you check in and how to collect your keys.
Find out more