International student pre-arrival guide
Pay your fees
Are you new to Herts?
If this is your first year at Herts, make sure you read our guidance for new students and what to expect when you arrive on campus.
Find out more
Welcome to our January 2023 pre-arrival guide. It is important that you take time to read this in full before you join us on campus.
We are excited to welcome you onto campus soon! Before we reach that exciting start date, there are a few things that you need to do.
Once you have received your CAS from us you'll need to apply for your Student visa.
Secure your accommodation. This can either be on campus or off campus using a PAL accredited landlord. You must ensure you live within a 2 hour commute or 60 mile radius from campus.
Book your flights to the UK.
You will be sent your university credentials and Joining Instructions 40 days before the start date of your programme. Once you receive your credentials you can set up your MFA and Stage 1 registration online before you arrive in the UK. You will complete Stage 2 in person when you arrive in the UK.
Travel to the UK once you have had your visa confirmed.
About this guide
Throughout this digital guide we'll be taking you through some key elements about life with us at the University of Hertfordshire. Take your time to read through the information to help you know what to expect from your first few weeks in the UK.
Please remember that if you have not had your Student Route visa confirmed and have not received your vignette in your passport, please do not book flights or fly. When you have secured your visa and arrive in the UK do not use the e-gates at the airport as you won't get a stamp in your passport which you will need for your registration.
Pre-departure webinar
All January 2023 applicants will be invited to join our online Pre-departure webinars to help ensure you have all the guidance and information you need ready for your journey to the UK. The webinars will begin in December and we will send you an email at CAS stage for you to book your space on one of our virtual sessions.
If you are unable to join one of our live sessions, you can watch the recording of one of our sessions. We will link the recording on this page once it is available. Please be mindful that the information was accurate at the time of recording.
Regarding BRP collection: If you have set your BRP to come to the University (using ACL 2HE462) you will be able to collect this during your stage 2 registration appointment.
If you have set your BRP to collect from a local Post Office, you do not normally need an appointment to collect, but you should check their opening times. Please note, the most local Post Office to the University with BRP collection facilities is in Hatfield town centre.
Accuracy of content
Date of last update: 23 November 2022
We will aim to update this guide as frequently as possible to reflect changes in national and University policy as well as operating procedures. However, for up to date information about the UK's approach to Coronavirus or any changes to Student Immigration and Visa guidance, please always consult the UK Government website. If you notice something incorrect due to changes in policy, please email us on internationalmarketing@herts.ac.uk.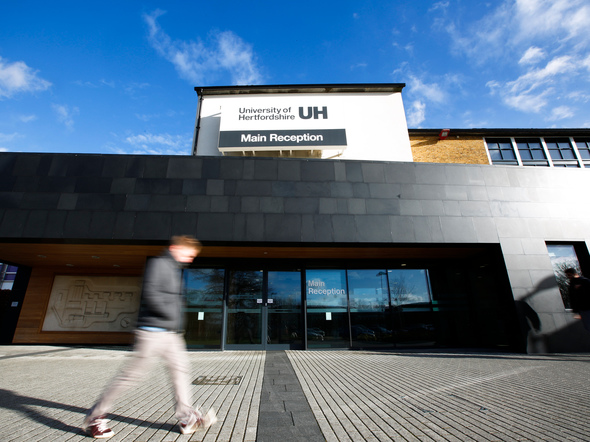 How we're getting ready
Both our campuses, College Lane and de Havilland, will be open from September ready to welcome you at the start of the new academic year.
Find out more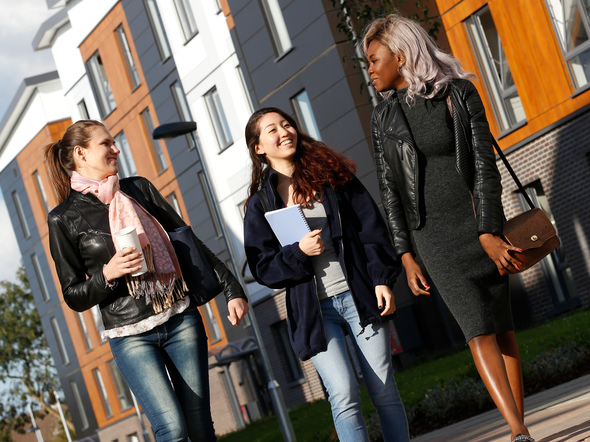 There is a place like home
If you are moving into our on-campus accommodation, you can find out what you need to do before you check in and how to collect your keys.
Find out more