BSc (Hons) Business and Sport Management (Online)
Pay your fees ->
Study online
We welcome applications from international and EU students
About the course
This 100% online programme is developed exclusively for sports professionals and high performance athletes offering the opportunity to study for a BSc (Hons) degree alongside your career.
Suitable for elite athletes, coaches, development professionals, managers and support staff. We worked in consultation with the English Institute of Sport and former international sports professionals to develop an undergraduate degree specifically with you in mind. You will develop your Business and Sport Management knowledge while honing key professional skills.
For more information about how to apply, funding and how online study works, please visit UH Online.
Free sample materials!
See how online study works and what kind of learning environment and materials you will access as an online student.
Why choose this course?
Study on your terms
This 100% online course gives you that flexibility to fit study around training and competition schedules, with no need to attend on campus. You will not be tied down to attend classes at set times, it is up to you when you study, which is typically 10-15 hours a week per 30 credit module.
There are a few things that are set of course: modules have a set start and end date, assessment is through coursework which will have set deadlines and may include scheduled online tests. Online tests have a fixed a 24-hour time slot which is normally assigned for each online test to be taken.
Fast track - complete your degree sooner
Credit is available for professional sporting experience and existing education giving you the opportunity to fast track and complete the degree as quickly as two and a half years.
It's a process called APCL/APEL (accreditation of prior certificated / experiential learning) where you can do a piece of reflective work to show how your professional or academic experience meets the learning outcomes of a module. Contact us to find out more.
Help is at hand
The BSc(Hons) Business and Sports Management (online) is taught by University of Hertfordshire tutors, who you can contact if you need to.
Haven't studied for a while? The first module on the course is an introduction to helping you succeed in higher education. It teaches you how to write academically, how to reference and encourages your critical thinking skills.
Try a module first
If you're not sure if you would like to commit to a whole degree, you can sign up to study just one module first. This gives you a taste of distance learning and fitting study around your professional schedule.
Find out more about this course on the UH Online website.
Business and Sport Management Launch Video
Watch our official launch video for BSc Business and Sport Management (online), presented by Olympic skater and UH Online student Jon Eley and Chief Executive for UK Sport Liz Nicholl OBE.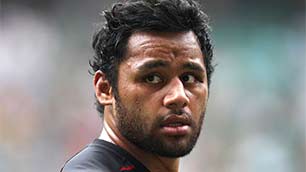 "
Studying on this course is a positive experience, as it allows me to concentrate on my rugby career at the same time.
Careers
This course builds on your existing sporting expertise whilst developing your business acumen. It can help you as a sports professional enter into the world of business, from working in a large corporation or going into sports management to setting up your own company.
Teaching methods
This course is delivered 100% online. Find out more about how online study works.
Course length
Structure
Level 4
Core Modules
Accounting for Business - 15 Credits
Economics for Business - 15 Credits
Initial Professional Portfolio for Business and Sport - 30 Credits
Principles of Sport Management - 30 Credits
Optional
Principles of Marketing - 15 Credits
Global Perspectives in Business - 15 Credits
Foundations of Sport Development - 30 Credits
Level 5
Core Modules
Enhancing your Academic and Professional Portfolio - 30 Credits
Project Planning and Control - 15 Credits
Sport Management Practice - 30 Credits
Exploring Business Ethics - 15 Credits
Optional
Enterprise - 15 Credits
Marketing Planning - 15 Credits
Media and Public Relations - 30 Credits
Level 6
Core Modules
Advanced Professional Experience Portfolio - 30 Credits
Business Strategy - 15 Credits
Leadership and Organisations - 15 Credits
Leadership and Management in High Performance Sport - 30 Credits
Optional
Global Marketing, Ethics and Culture - 15 Credits
Contemporary Issues in Business and Management - 15 Credits
Research Project in Sport Management - 30 Credits
Entry requirements...
The programme is designed for individuals who have experience of high performance sport as either a sports professional or as an athlete who wish to study a Business and Sport Management programme delivered solely online.
The normal entry requirements for the programme are:
96-112 UCAS points from a minimum of two GCE/VCE A levels or one VCE Double Award, or equivalent qualifications to be assessed by the Admissions Tutor, PLUS
GCSE English Language and Mathematics at grade C or above, or equivalent qualifications. However, we wish to encourage applications from non-traditional students who may have missed the opportunity to undertake a first degree but who nonetheless can demonstrate potential to work at undergraduate level. Accordingly, since it is currently possible under University Regulations to study individual modules, we propose the following entry route is offered to those applicants with relevant experience and/or some level 3 or equivalent qualifications, but who do not meet the standard entry requirements. An individual who takes and passes 4WBS0005 the Initial Professional Portfolio for Business and Sport module (at first attempt at 40%) may then apply to the programme and permitted entry to the programme (carrying the credit achieved), as long as they also have GCSE English Language and Mathematics at grade C (or equivalent). This is a programme-specific regulation.
Access to computer equipment with the following minimum specification - http://www.herts.ac.uk/more/uh-online-distance-learning/frequently-asked-questions/system-requirements.cfm
ADDITIONAL FOR NON-MAJORITY SPEAKING COUNTRIES
Proof of English language proficiency. The following qualifications and grades will be considered:
GCSE English language grade A-C. NB – Required GCSE grade is 4 for where exams are taken from 2017 onwards.
A minimum IELTS score of 6.0* or equivalent (Inc. TOEFL 550 PBT (213 CBT, 79 IBT) will be accepted as equivalent to GCSE English Language at grade C. [*IELTS at no lower than 5.5 in every band]
Supporting documents required
Copies of your educational certificates (including results achieved for each subject) for examinations taken since the age of 16
Curriculum Vitae
English language GCSE at grade C or above (or equivalent - you should have a score of 6.0 overall if presenting an IELTS test)
Mathematics GCSE at grade C or above (or equivalent)
A substantial personal statement about why you want to study this programme, what you hope to gain from the course and where you see your future development taking your career.
A copy of the photo page of your passport
1 academic or professional reference
View our simple steps to a successful application
View our simple steps to a successful application
How to apply
2018
| Start Date | End Date | Link |
| --- | --- | --- |
| 25/09/2018 | 12/01/2020 | Apply online (Distance (Part Time)) |
| 15/01/2019 | 18/05/2020 | Apply online (Distance (Part Time)) |
2019
| Start Date | End Date | Link |
| --- | --- | --- |
| 25/09/2019 | 12/01/2021 | Apply online (Distance (Part Time)) |
| 15/01/2020 | 18/05/2021 | Apply online (Distance (Part Time)) |