Yulia Brodskaya
Meet Yulia Brodskaya, an internationally acclaimed artist. She has worked with a host of world-class brands and has recently launched her own app.
Current job role
Paper artist
Year of graduation
2005 / 2007

Course of study

BA (Hons) Graphic Design and Illustration

MA Graphic Communications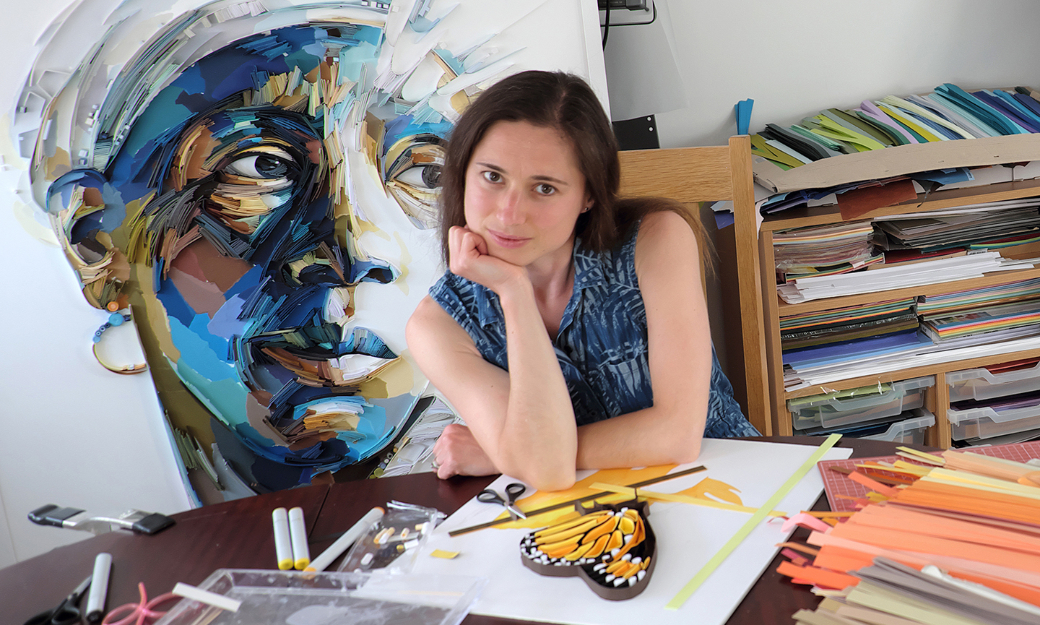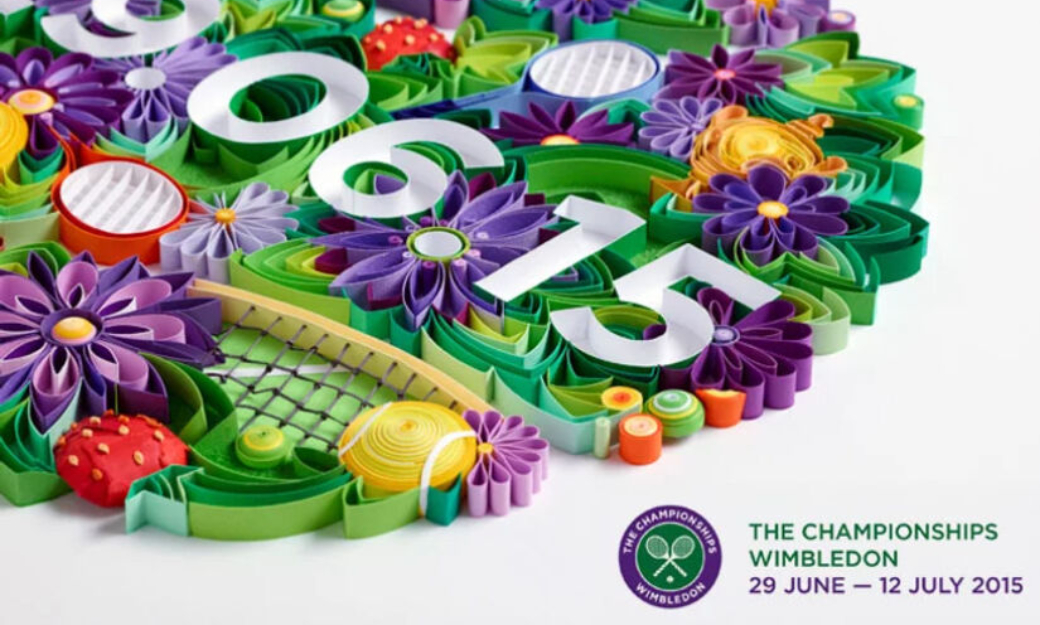 University experience
Yulia always wanted to be an artist and chose to study BA(Hons) in Graphic Design and Illustration (2005) and then a Masters degree in Graphic Communications (2007) at Herts and says 'I never even considered anything different!'
Yulia credits her time at the University as being very important to her artistic development, 'Being exposed to a big variety of creative approaches and disciplines during my studies turned out to be a great thing; even though I didn't realise this at the time. That's pretty much what my new project is about - a mobile game called 'Paper Mingle' that brings the tactile hand-made feel of paper craft into a mobile app.'
Artistic style and work with world-class brands
Yulia uses two simple materials-paper and glue, and a simple technique that involves the placement of carefully cut and bent strips of paper - to make lush, vibrant, three-dimensional paper artworks. 'Paper always held a special fascination for me. I've tried many deferent methods and techniques of working with it, until I found the way that has turned out to be 'the one' for me: now I draw with paper instead of on it'.
Her career has involved working with a number of top household brands on numerous high-profile collaborations and she has created paper artworks for clients such as Starbucks, Cadbury, Bentley, The Guardian, Issey Miyake and Paramount Pictures to name just a few.
However, she admits her most memorable project was working with Wimbledon and having the once-in-a-lifetime experience of watching tennis from the Royal Box. Another interesting collaboration was a stamp design project for American Postal Service which she says 'was a challenge to create a paper design that works on such a small scale.'.
New app
When talking about her new game app which was developed during the COVID-19 pandemic Yulia explains how it came about, 'One of the main reasons behind the creation of this game is the idea to introduce paper art aesthetics to a wider audience and reach people who would never have heard or been interested in paper art otherwise. I love all things paper, it brings me joy and positive energy, I feel the need to share my fascination with paper with others!
'My hope for Paper Mingle is to become a little gateway into the paper art universe for those who never saw or noticed it before: if people find and like the game, maybe they will be interested to explore the world of paper art further, whether it means trying it for themselves or discovering endless possibilities of paper through looking at what's possible to achieve with it. The paper portraits I create are one such example.'